Anyone who is a Celebrity most be very careful with what he/she does or say because the truth is that much is expected from such people and so any slight mistake or error that is done is picked, analyzed and capitalized to mean something else, even though that's not always the case.
Unfortunately sometimes some of these mistakes or errors committed by celebrities could cost them their integrity and reputation that have been built over the years.
It is no longer news that Nigeria is trying to recover from the incident that happened few weeks ago following the peaceful protest by Nigerian youth calling on the government of the day to disband the police arm called SARS turned violent as it was hijacked by hoodlums and thugs.
People have made comments by expressing themselves on different social media platforms ranging from Instagram, Twitter Facebook and WhatsApp.
Yesterday a member of the Lagos State House of assembly who happens to be a former Nollywood actor in person of Desmond Elliot while on the floor of the house addressed the youths of Nigeria as children.
The statement didn't go down well with the youths as they rant, were angry and disappointed at him, the video went viral.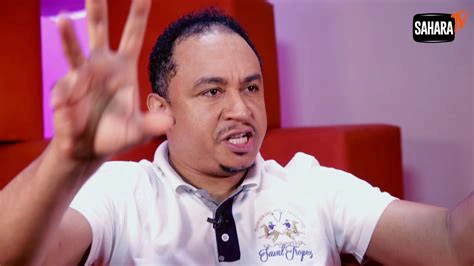 Interestingly one of Nigeria's most controversial on-air personality in person of Daddy Freeze took to his Twitter handle to share his thought on it and this time around his thought or view is accepted by many. Check out his tweet below:
"Social media is where the 'children' cry when you beat them. You can't keep beating them and expect them not to cry".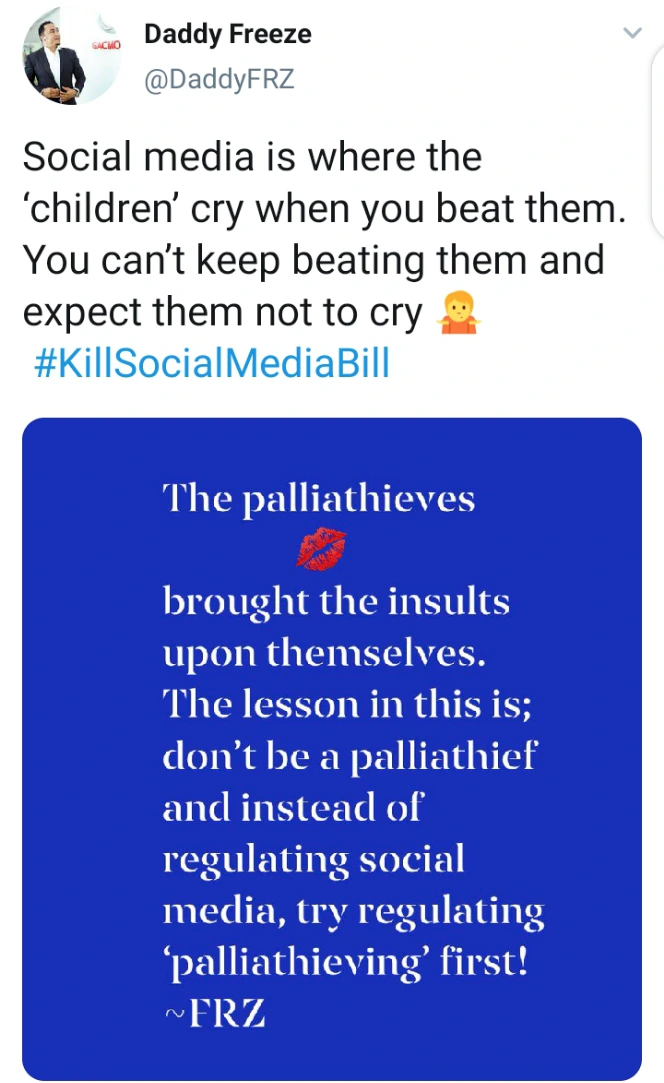 Other twitter users, his fans and followers have shared their responses to his tweet. check out some of the responses below: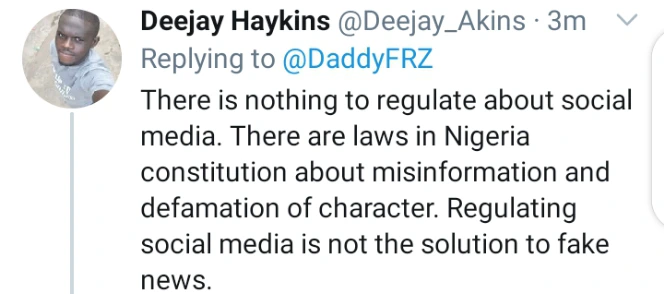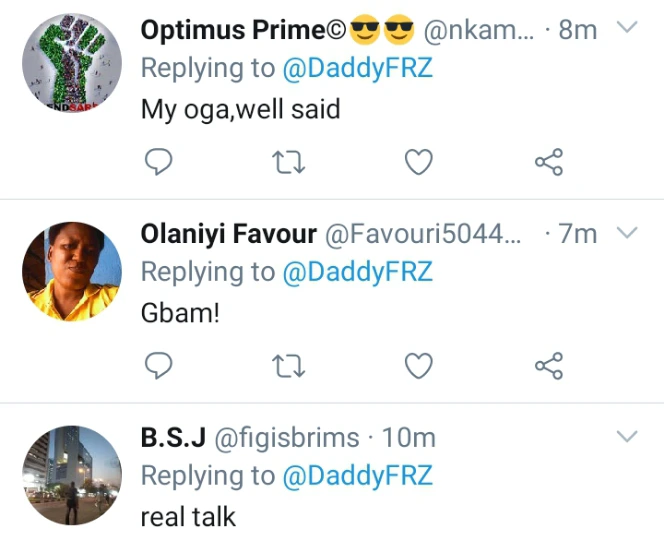 What do you think of Daddy Freeze tweet, is he right or wrong? drop your thoughts below, click on the like button and don't forget to share this post to someone.