Nigeria Police is going to be better for it if it is thoroughly reformed which is one of the demands of EndSARS protesters. Since the protests started of people who hard survive brutish treatment of SARS have been coming out to narrate their ugly experience.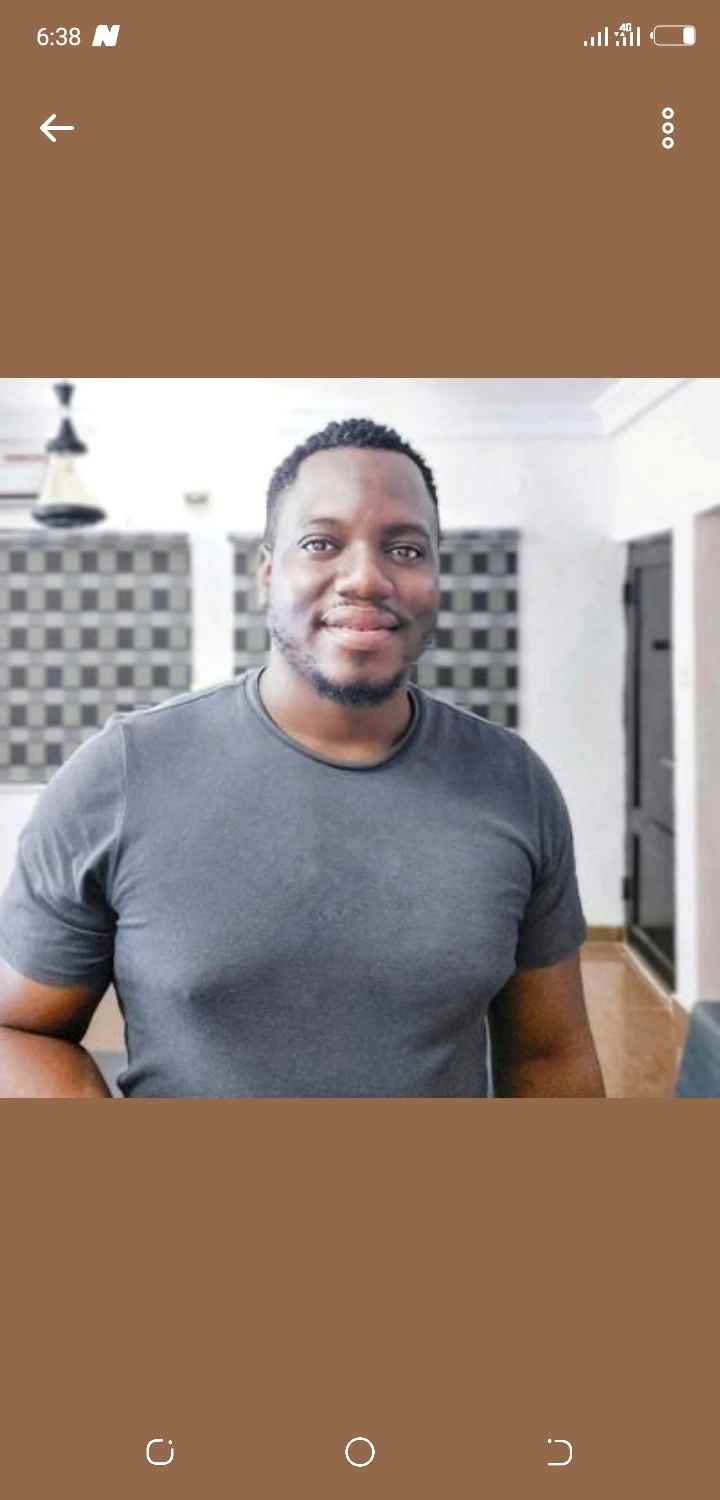 One of the victims that caught our attention on Twitter is a Navy officer by nameChukwudi who was almost killed by these arrogant officers at a checkpoint at Adekunle. "Just got stopped with my family at adekunle and we were told to turn back because of roadblock. One of the statements after we were allowed to pass after pleading was " Shey una wan end SARS…una go see"…just as we walked by the fired a couple of shots whether for fun or not…"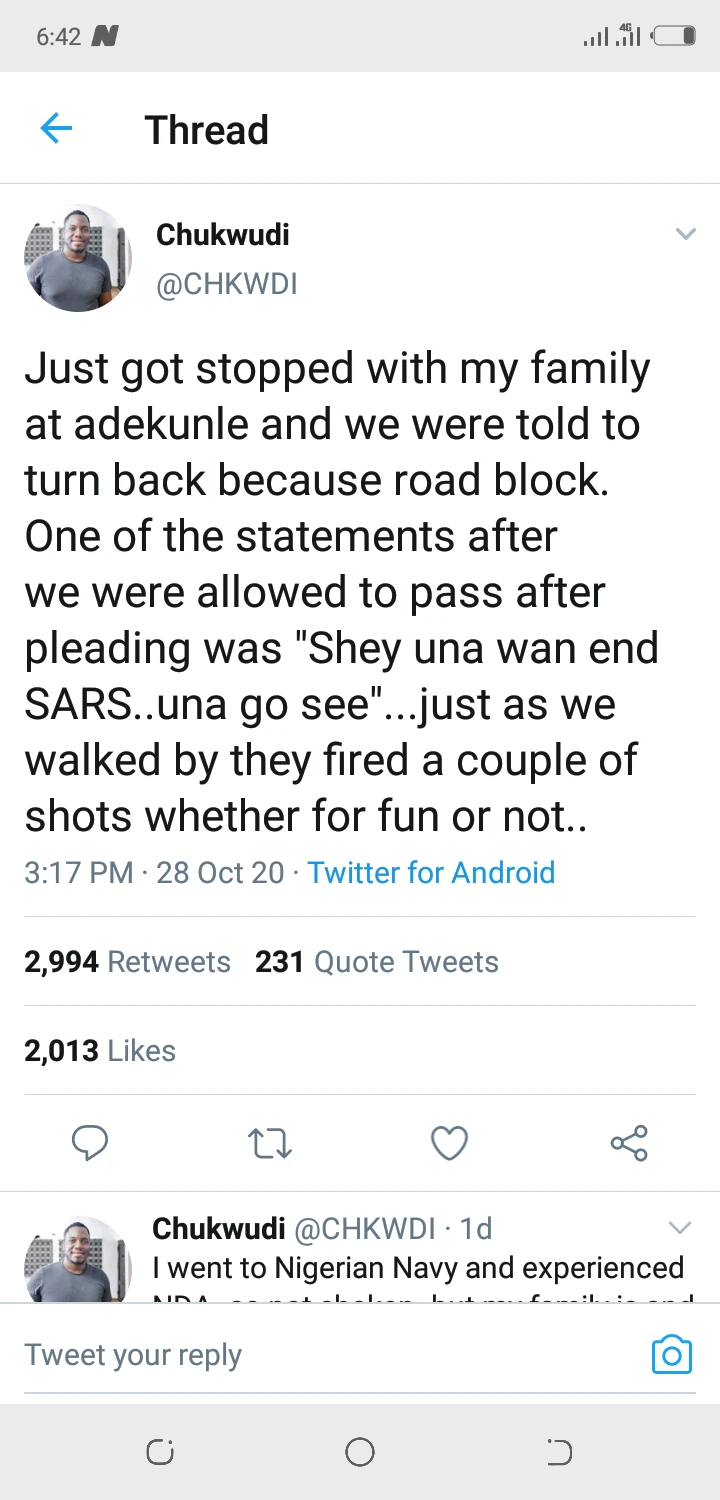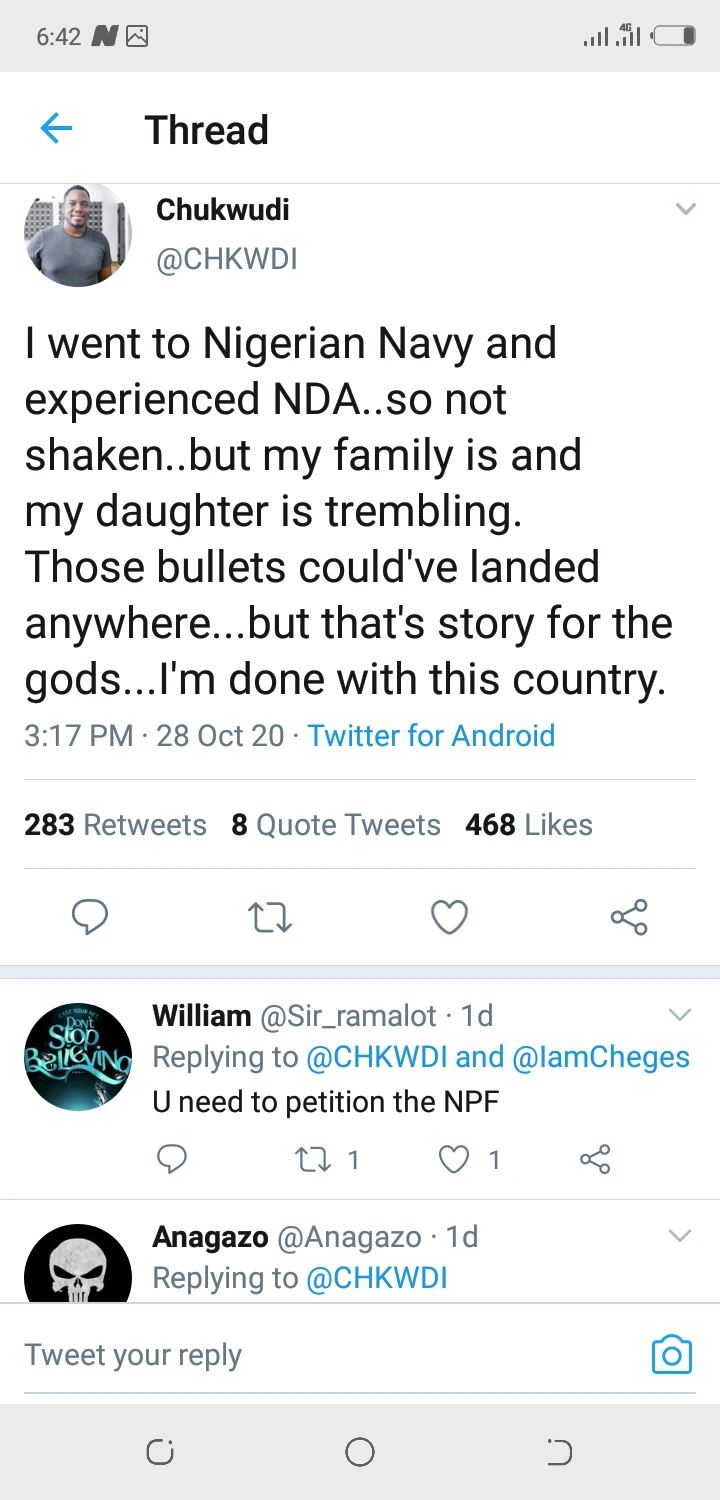 The man must be planning to check out of the country if his final statement is anything to go by.
See people reactions after reading his miraculous escape.