Earlier today, Desmond Elliot Called 1Nigerian Youths Children, Said There May Be No Nigeria In The Next 5 Years
Desmond Elliot, a renowned and instituted Nollywood actor, director, and movie producer in an interview had called Nigerian youths children and cited that there will likely be no Nigeria in five years' time because of how Nigerian youths acted during the #endsars protest.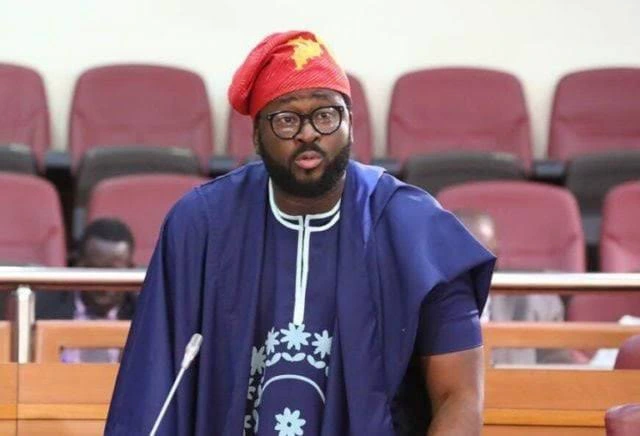 Following the law about to be put in place against the use of social media to spread false information, as the minister of information Lai Mohammed had said that Nigeria youths used the social media as a medium to spread wrong and false rumors during the #endsars protest by allegedly claiming they made claims of death of #endsars protesters which is untrue. Currently, lots of people in government have spoken so much about the social media bill, while some opposed it, others endorsed It.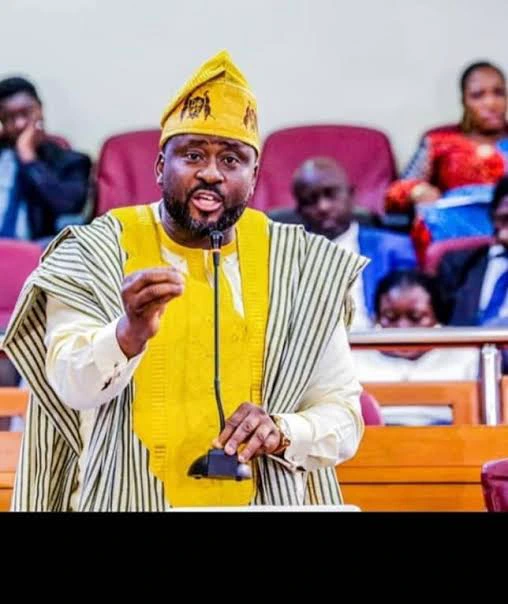 Desmond Elliot, an active Nollywood movie maker that is also a politician and a current lawmaker of Lagos State House of Assembly has reacted to the social media bill in a manner that has provoked the Nigerian youths by saying that social media has a negative impact on the Nigerian youths.
Desmond Elliot was caught angrily addressing as children for storming available social media outlets to haul insults on the sitting government during the #endsars protest, and believes that they were wrong to insult politicians and the government alike, and it shows that the youths have no fear or respect for the government.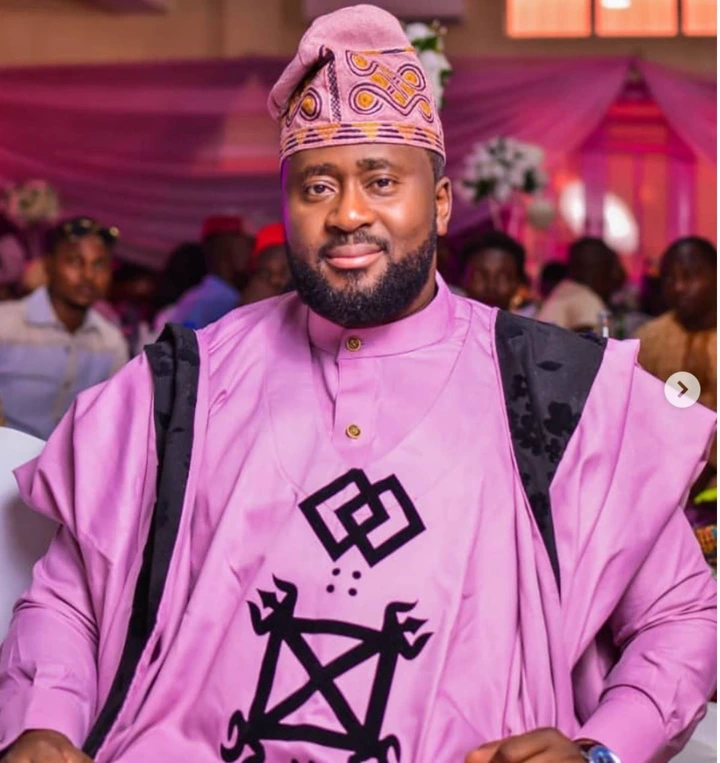 He also goes on to clearly say that he does not blame the youths but the government that gave them the effrontery to disrespect them.
Speaking further, he addressed the invasion of the Oba's palace in Lagos state, making it clear that it was of the hoodlums that attacked the Oba's palace knowing fully well that he can lay a curse on them for stealing his staff of office. He furthermore said that if the government continues to give the youths more avenue to insult and humiliate them, that there will be no Nigeria in the next five years.
Also, Desmond Elliot told the youths not to despise the government and complain about how they are leading them, he asked the youth to come to join and join the government instead.
After Desmond Eliot's Comment On Social Media Surfaced Online, See An Old Video A Man Fished Out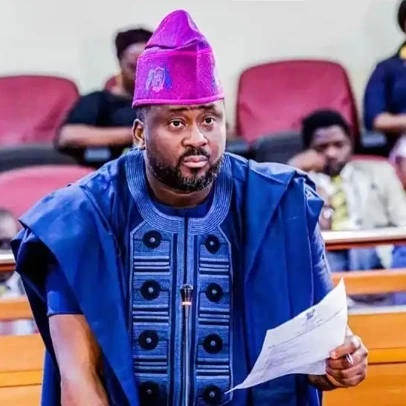 Many people have reacted on social media after the video of an actor turned politician, Desmond Eliot surfaced online. In this video, Desmond Eliot spoke about the negative impact of social media and he also called the youths children in this video.
Many people are not happy with his statement because they look up to him as a youth that should support the people but he is criticizing the people. Many Nigerian celebrities have also reacted to this his statement. Below are screenshot of reactions from some Nigerian celebrities.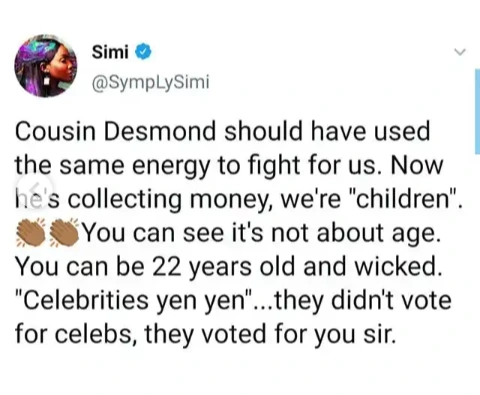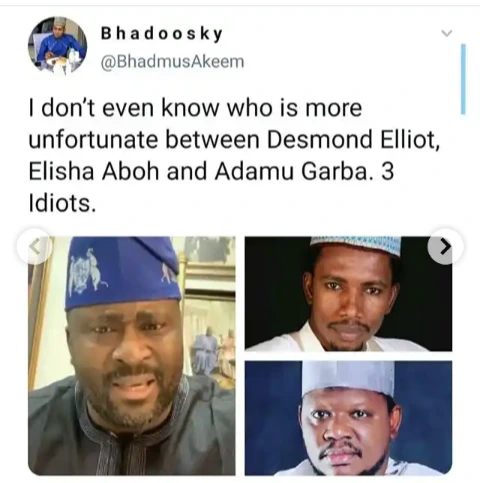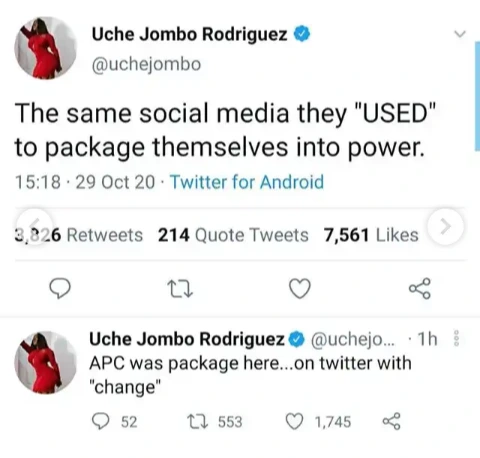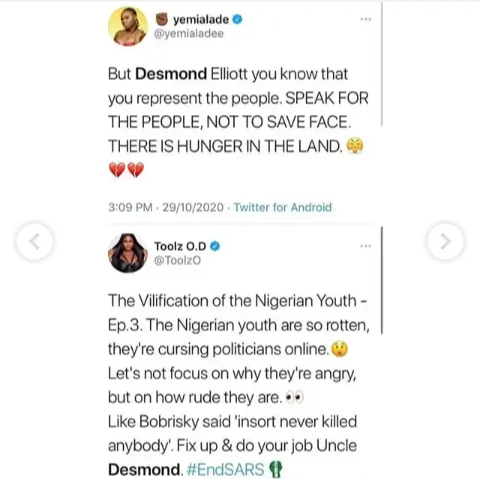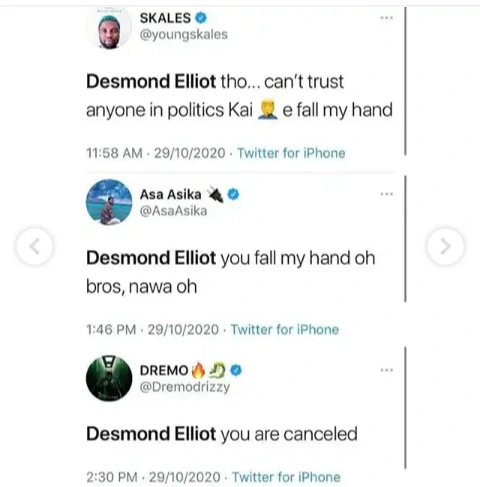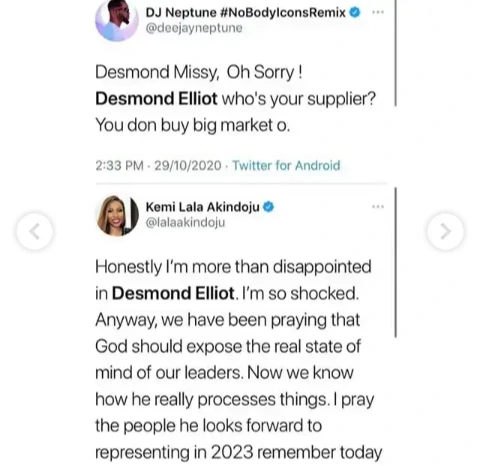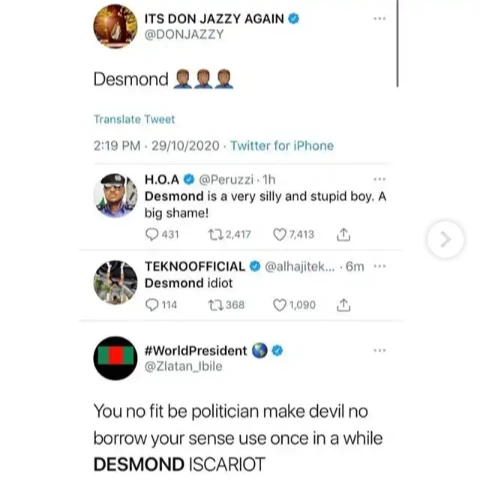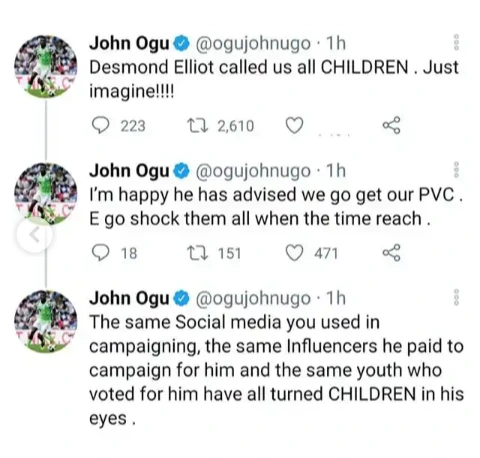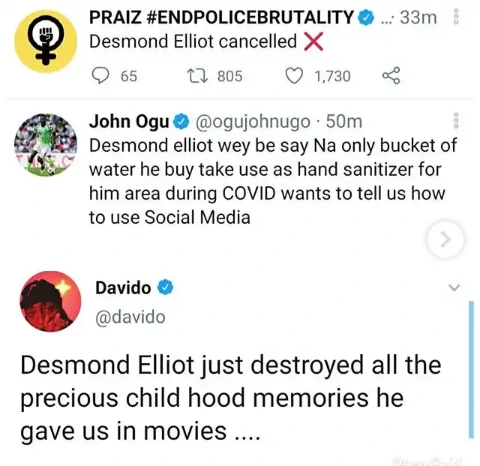 Hours after this video surfaced online, a man named @Daddy_Noms on twitter has fished out an old video of Desmond Eliot in a movie. This video portray exactly the same thing he did in the video where he commented on disadvantage of social media. In this video, Omotola challenged Desmond about what he said, saying it was a written script.
See some screenshot from the video below.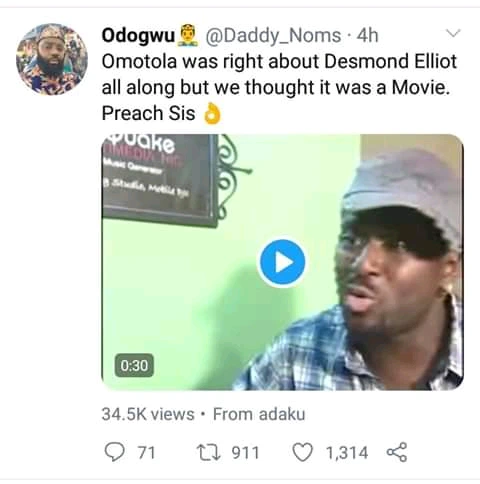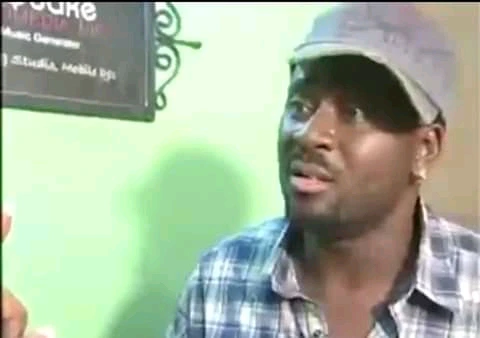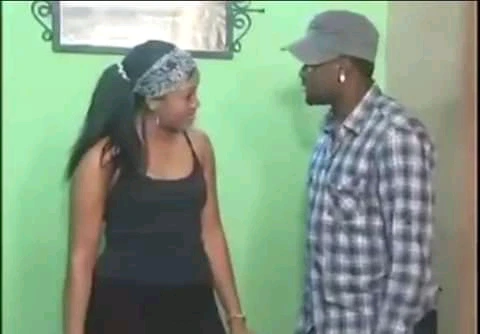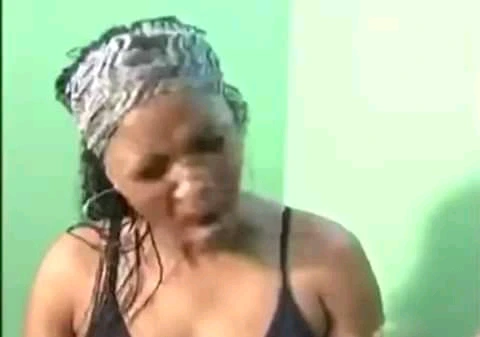 Watch Video 👇
One of the noticeable reaction from Desmond Eliot's statement is from Reno Omokori. He said that Desmond was acting for his political godfather to see loyalty. He also added that Desmond doesn't believe what he really said but he said this because of his political ambition.
See his reaction below.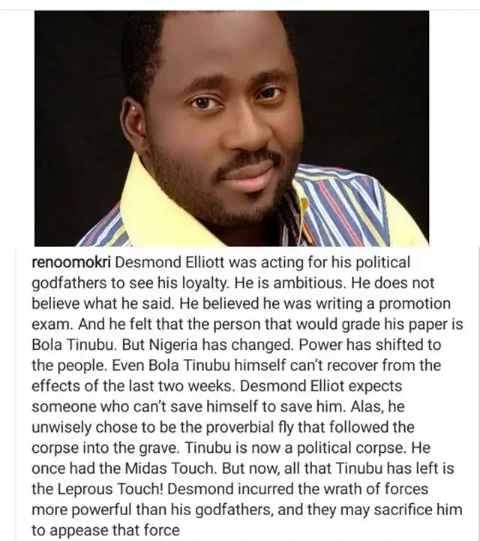 Looks like He said something different afterwards
What are your thoughts on this? Drop your comments below and don't forget to follow up for more interesting articles.