The issue of EndSARS Protest which turned bloody has been generating concern in the mind of most Nigerians.
October 20, 2020 will forever be a day Nigerians will never forget due to the number of lives that was lost on that day after some armed people in Uniform suspected to be Men of the Nigerian Army Allegedly opened fire at peaceful protesters at the Lekki toll gate thereby claiming the lives of over 70 people as reported in the media.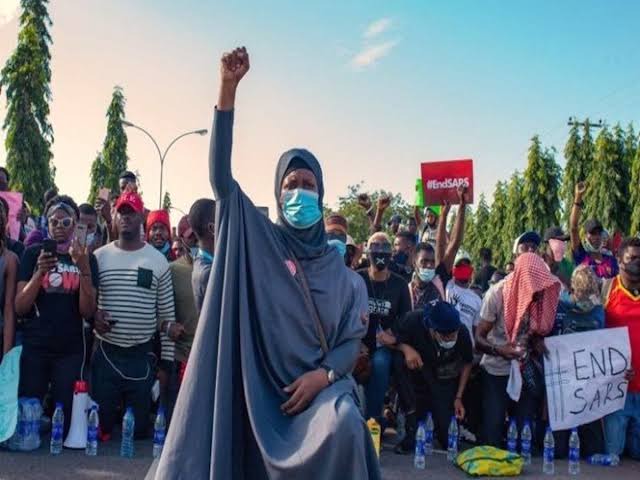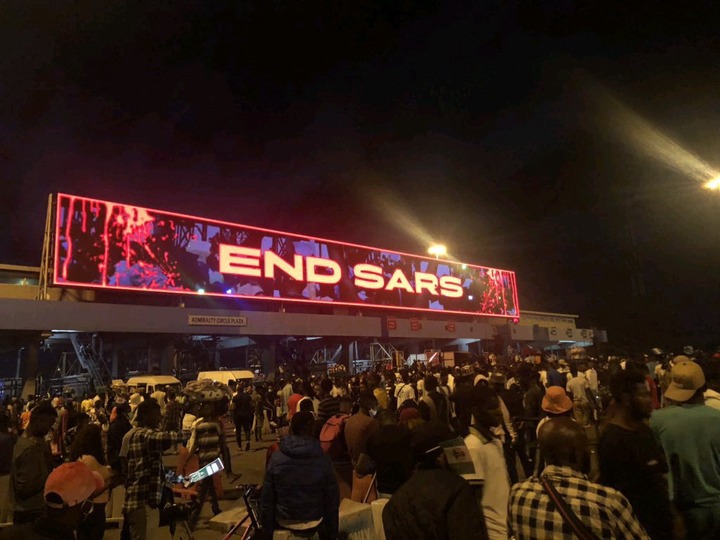 After that incident happened, many wye witness at the scene recount therm terrible moment by showing bullets which were picked on the floor at the Lekki toll gate. However, after the incident there have been different reaction from the Nigerian Army, Lagos state governor and the Federal Government.
While the Nigerian Army denied the allegation that their men opened fire at peaceful protesters saying the video was photoshopped, Lagos Governor Babajide Sanwo Olu also claimed that no life was lost and this made people angry thereby hurling all sort of abuse against the Governor.
As days goes by, people kept on asking, who then ordered the shooting?
As the question kept rolling in the air, there was another revelation this evening.
However, Lagos Governor Babjide Sanwo Olu while featuring on a live interview on CNN this evening made revelations that the video clip he saw showed that the Military Men carried out the massacre stating that the men who shot the peaceful Protesters were in uniform meaning Nigeria Army ordered the shooting.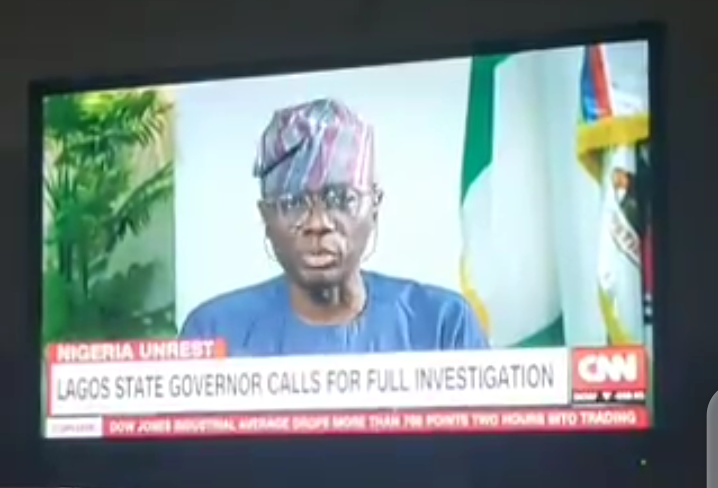 Also, Governor Babjide Sanwo-Olu admitted that the video being Circulated is valid and revealed that CCTV cameras were present at the location where it happened.
Furthermore, when asked about his commitment to ensuring full investigation into the matter, the governor said although he is not the Commander in Chief of the Armed Forces but he will provide the evidence to Judicial panel of enquiry for review starting from monday and will do everything in his power to make sure that everyone found culpable will be held accountable for the act.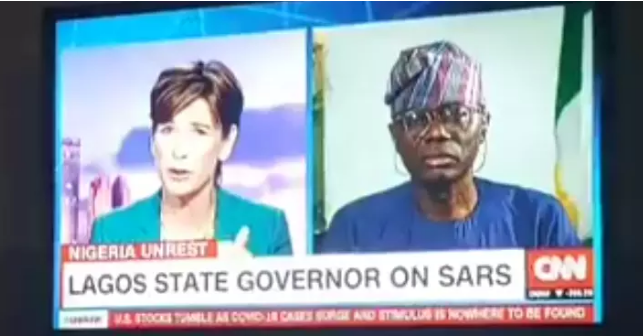 He also promised to copy all outcome of the inquiry to all relevant authorities for further action.
He promised that in his own capacity, he will do everything possible to make sure that those involved in the Lekki shooting will certainly be held accountable.
Watch Video From CNN Interview Here👇🏼