The present Federal Minister of Works and Housing as well as a one time governor of Lagos State who served two terms from May 29th, 2007 to May 29th, 2015, as well as a Nigerian lawyer, Babatunde Raji Fashola, SAN has been allegedly reported to have spotted a mystery camera at Lekki Toll Gate where there was an unforgettable shooting Tuesday 20th October, 2020.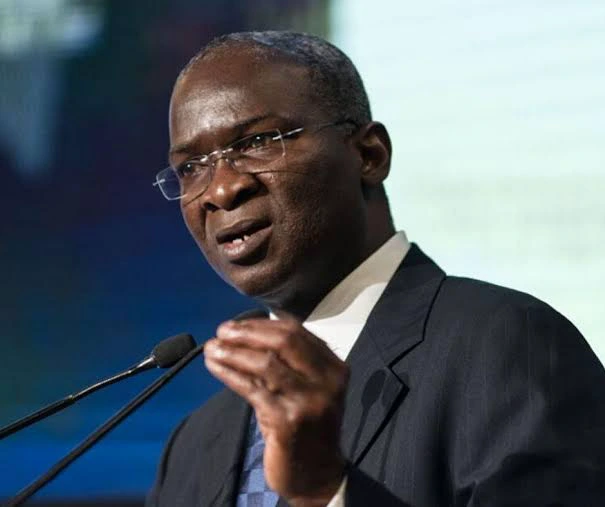 This was disclosed on Twitter by Vanguard Newspapers on their verified Twitter account with the caption, "#EndSARS: Fashola discovers mystery camera at Lekki Toll Gate https://t.co/aRQ9ViKy6Z #vanguardnews"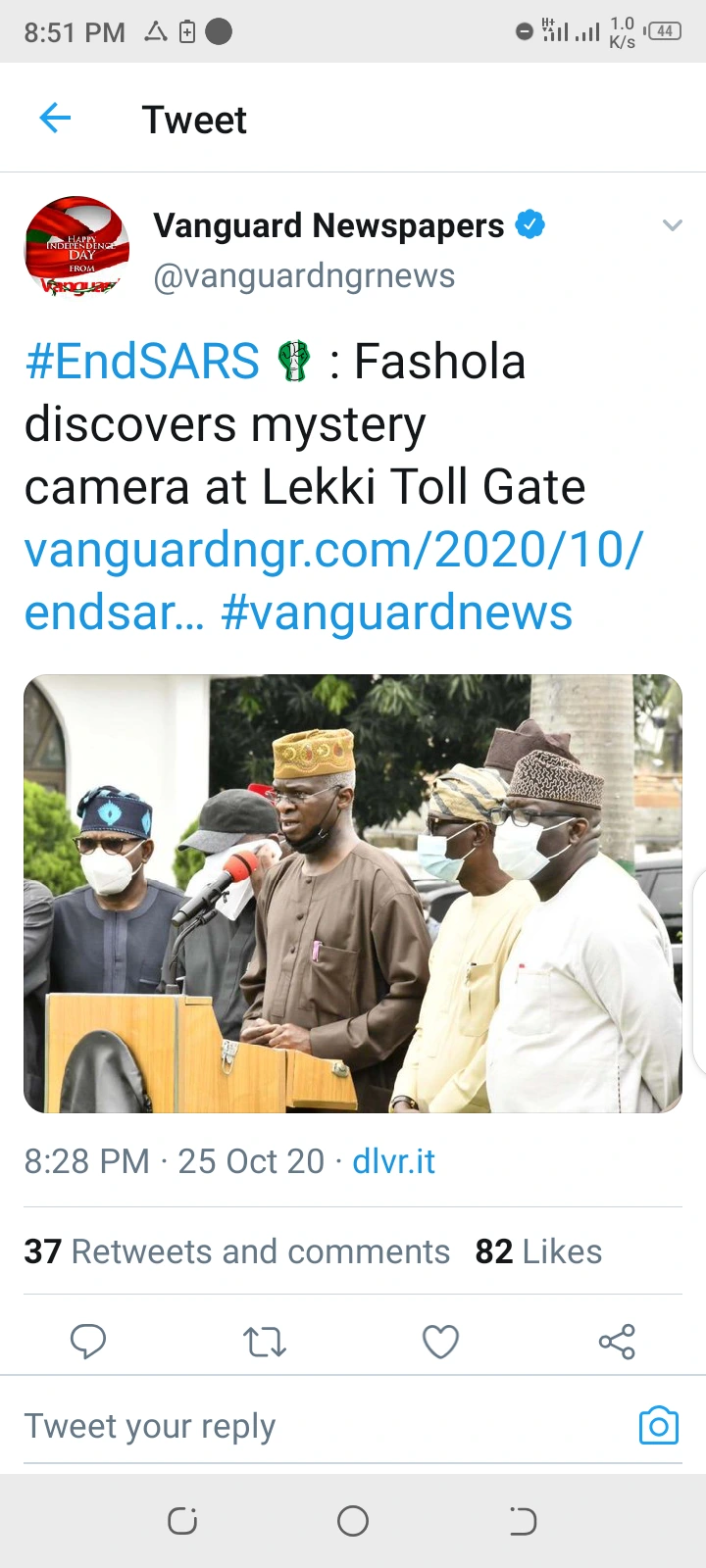 According to the detail of the report in the online website of Vanguard Newspaper, the discovery was made during a courtesy visit to the present Governor of Lagos State, Governor Babajide Sanwo- Olu as directed by the President of the Federal Republic of Nigeria, His Excellent, Muhammadu Buhari.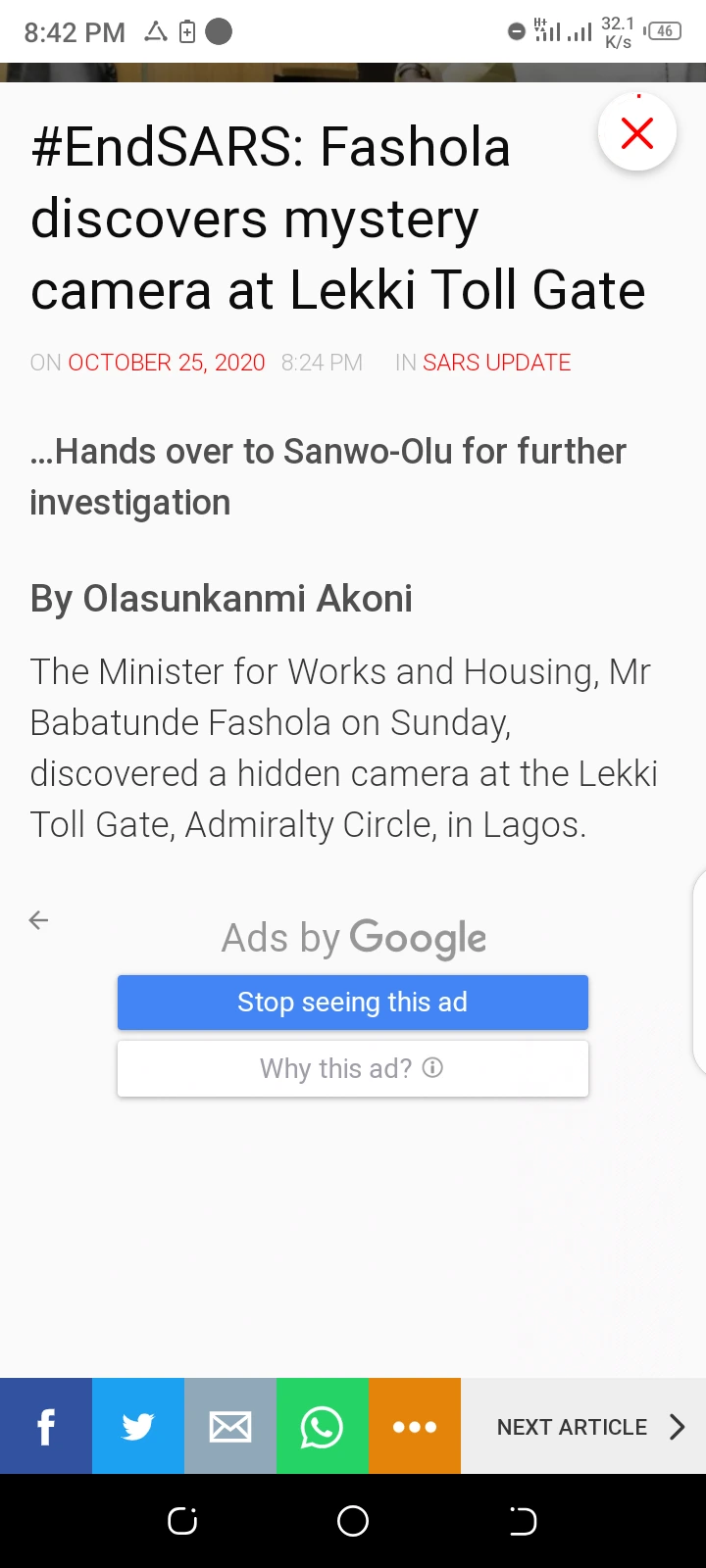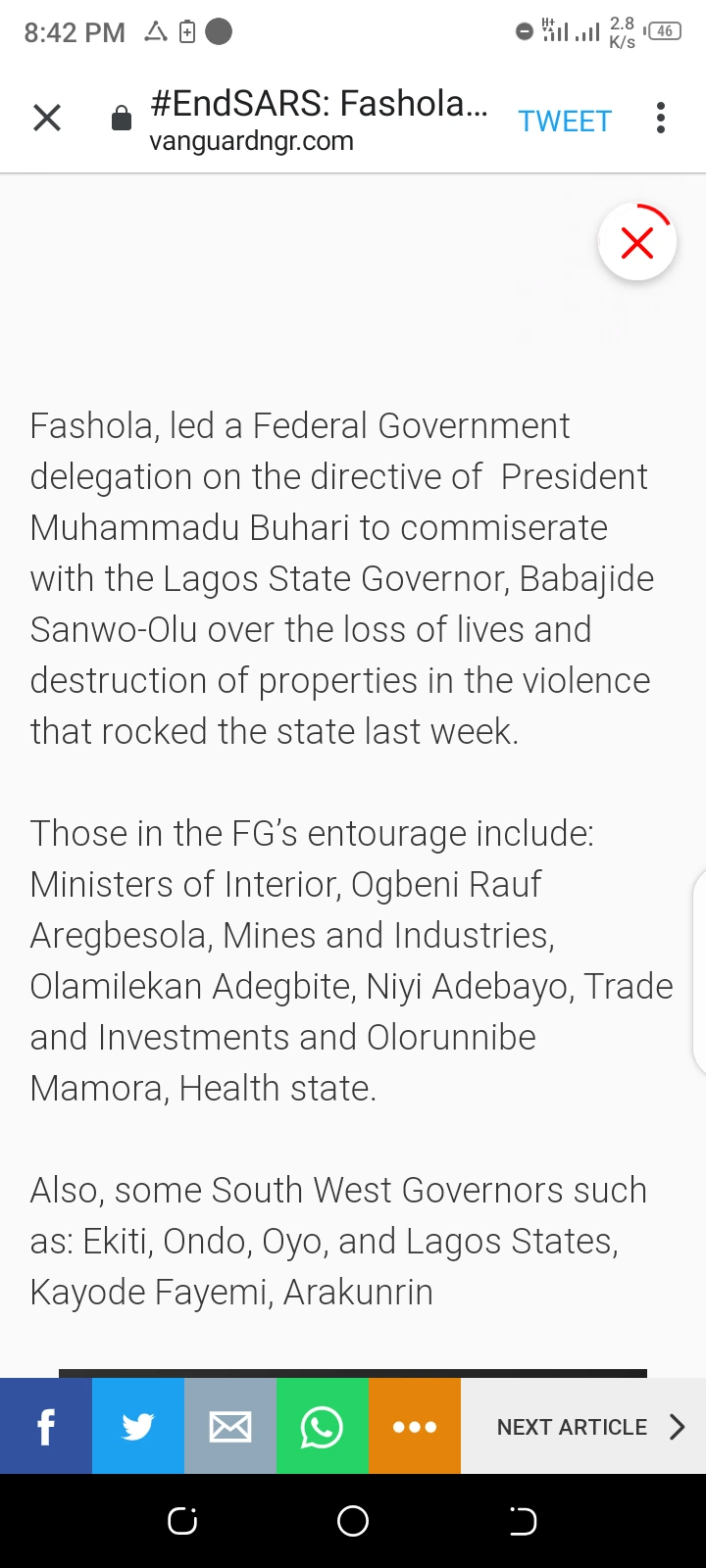 More so, the detail of the report also revealed that, the discover was made in the process of making assessment at the venue of the event where the shooting took place. Upon discovery, Fashola having picked the camera with an handkerchief, handed it over to the governor for further forensic analysis and investigation.
In addition, according to the report, Fashola expressed that the camera might have been planted before the shooting took place.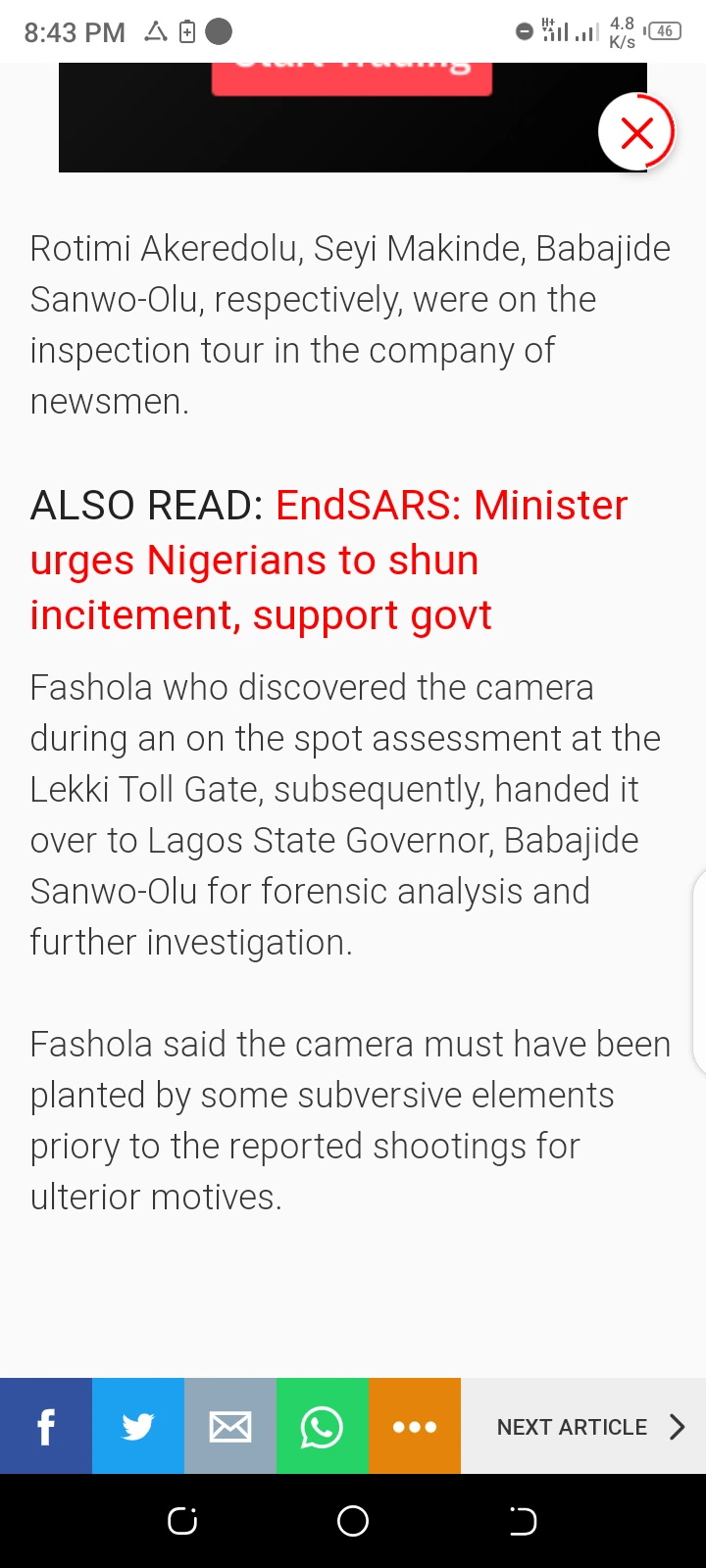 As at this time, the outcome of what is in the camera is yet to be disclosed. Some Nigerians who saw the Tweet of Vanguard News expressed skepticism in their reactions.
See some of their reactions below: