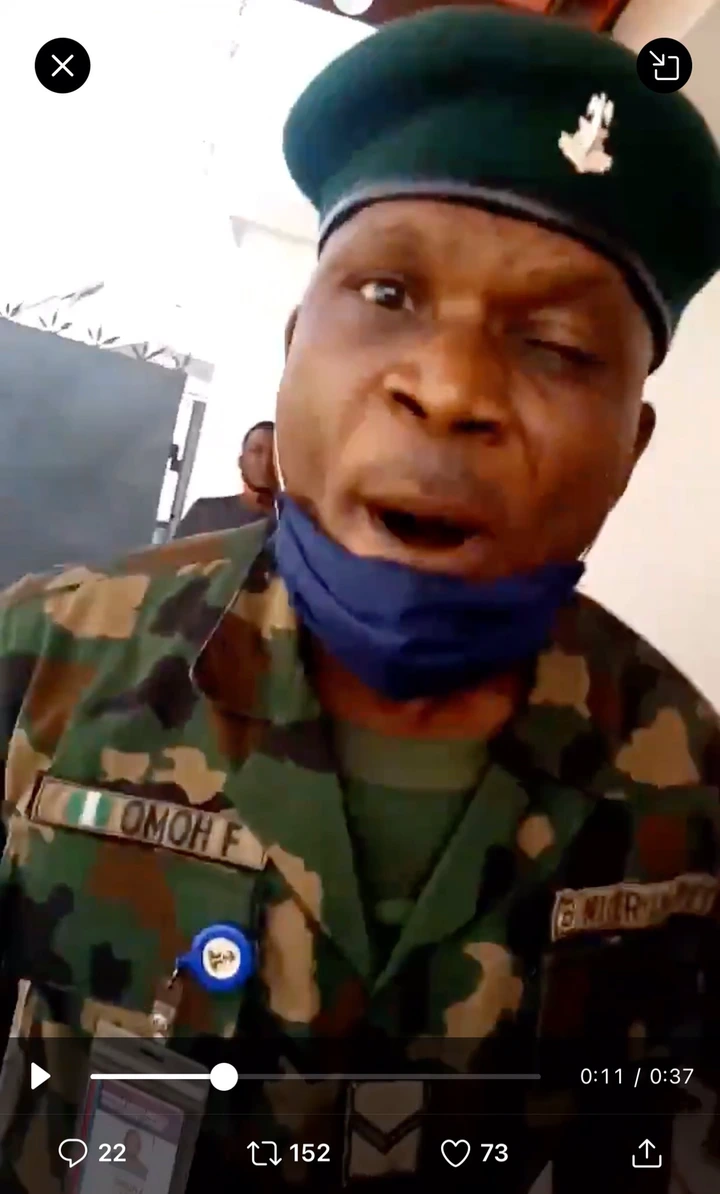 A young Nigerian lady is apparently in severe pains, after her encounter with a soldier at an ATM this Monday morning.
The lady who's identified as Ada-Oma, who is an accountant, took to her Twitter page after her ordeal to narrate what went down.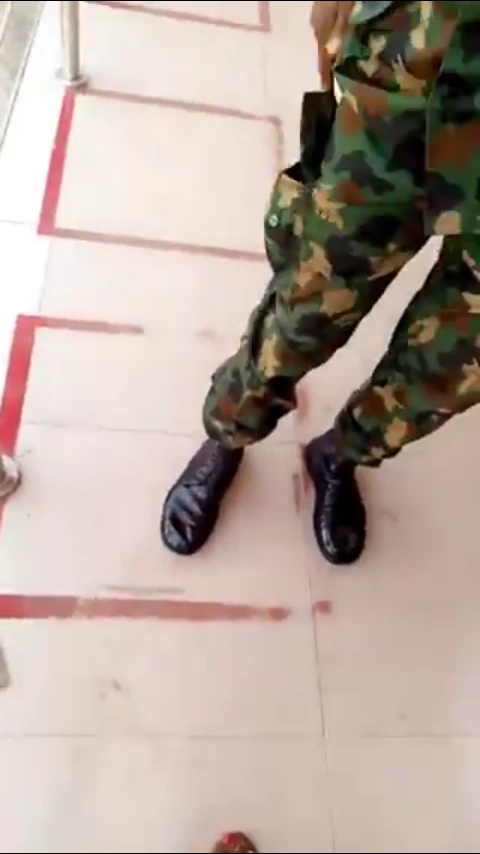 She accused the soldier of beating her up and flogging her with his belt just because she questioned him when he tried to jump the ATM queue.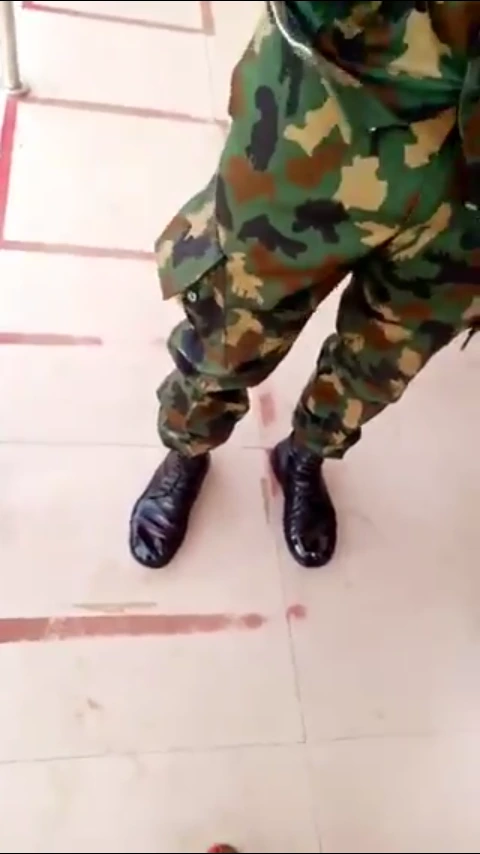 According to Ada, she is still crying and shaking because she has never felt this kind of humiliation all her life.
She also added that she's scared at the moment because the soldier threatened her life.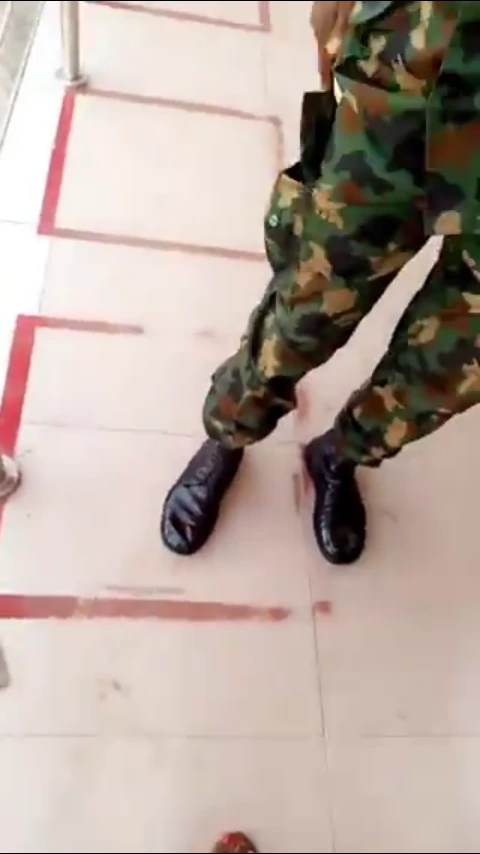 "I was on the queue this Nigeria Army official asked me to move so he can pass, I asked him if he was on the queue, that there is a queue already.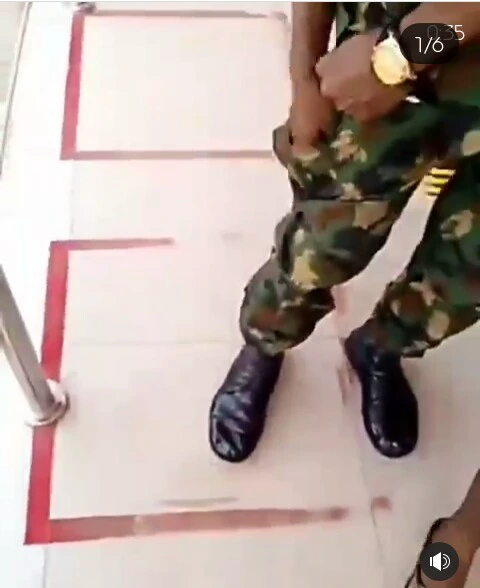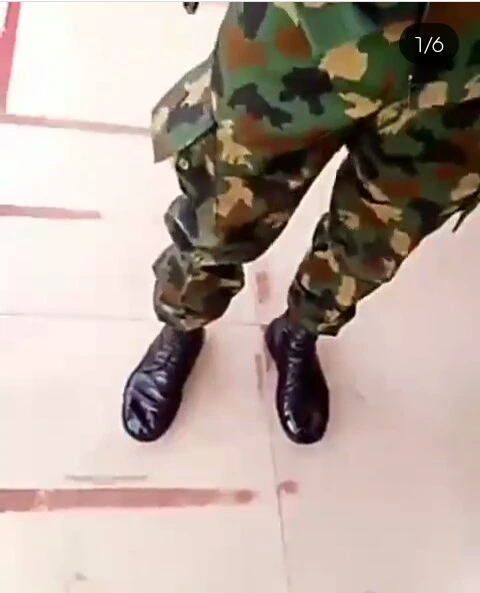 He still asked me to move again and I finally moved, but continued asking him the question". Only for the soldier to flare up and started assaulting her.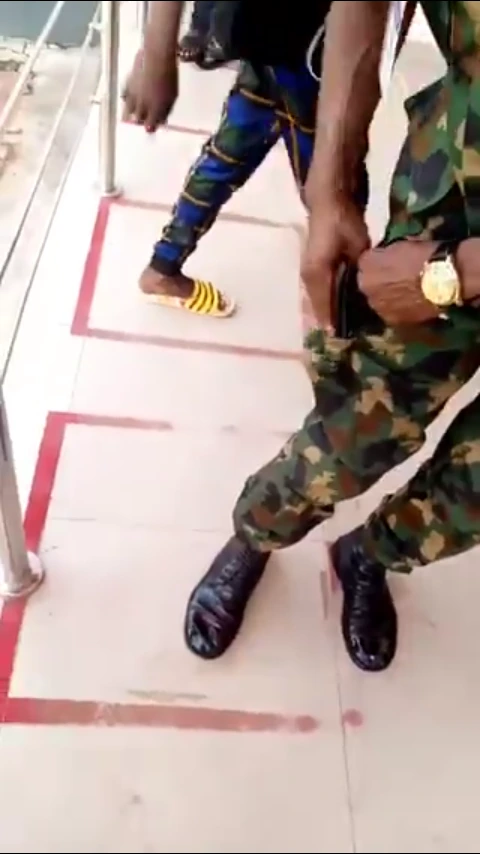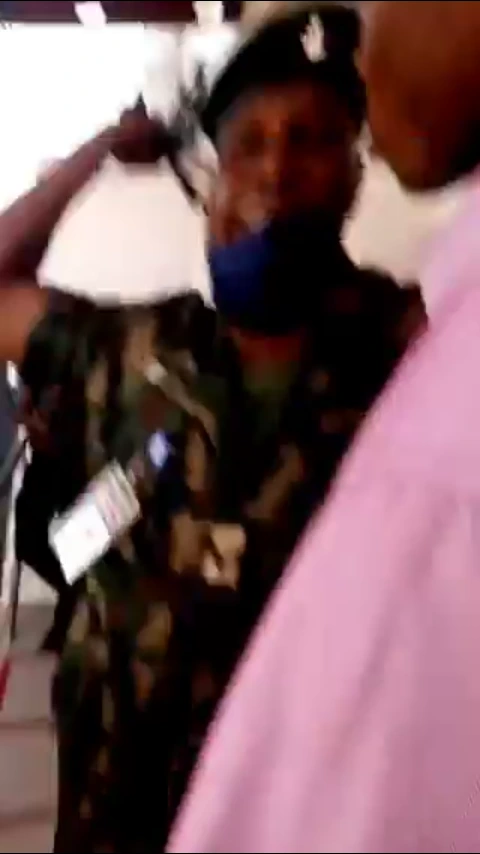 In the video she shared on her page, the soldier is seen pulling his belt to use on her before others at the ATM stand started pleading but she still went on to design the lady with the belt.
The soldier is heard asking the lady "Who Born You", while others kept telling him Oga sorry.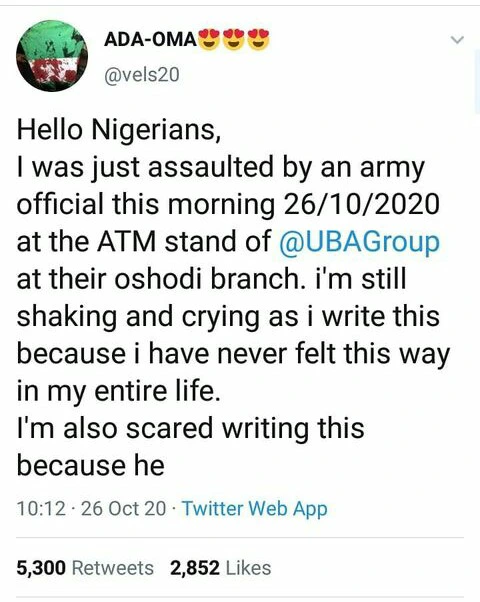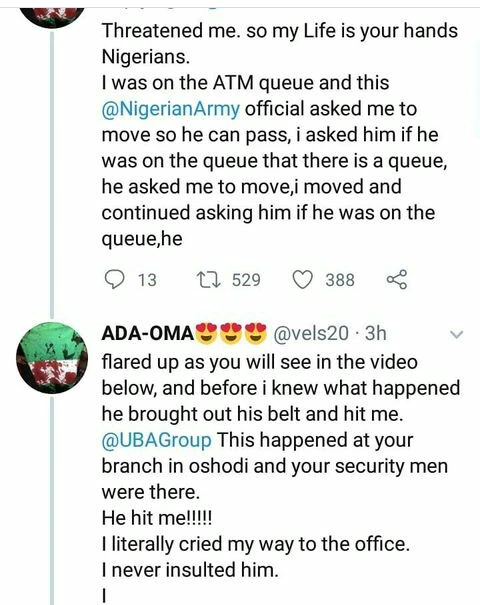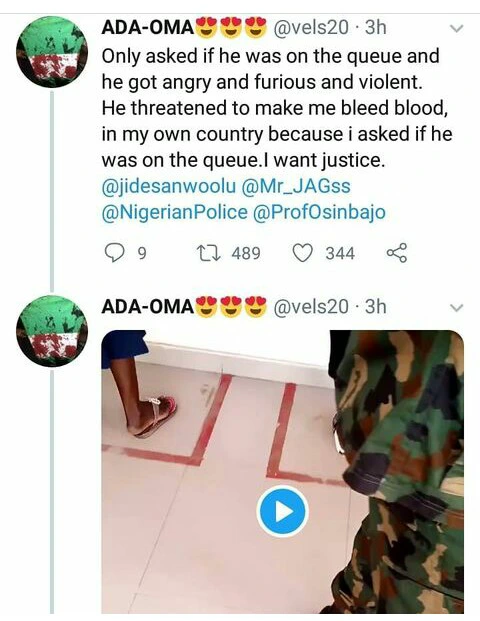 This ugly incident happened at UBA Bank ATM location in Oshodi, Lagos state.
<p class="has-drop-cap has-vivid-red-color has-text-color" value="<amp-fit-text layout="fixed-height" min-font-size="6" max-font-size="72" height="80">See Video footage 👇See Video footage 👇
What do you guys think about this matter?
Please SHARE, LIKE & COMMENT