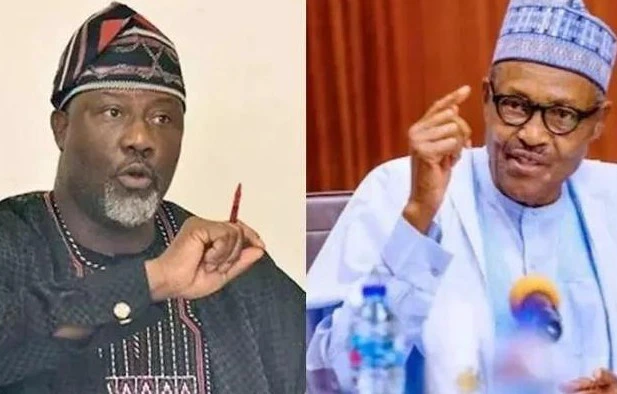 It is only God who can come down to rescue us, nobody or human power can save us except God's intervention. The homicide and ill-treatment the residents of Nigerian are going through are outrageous. Things are certainly getting out of control.
Nevertheless, what everybody has been wishing for eventually happened yesterday when President Buhari eventually made a speech that has made everybody confused and speechless.
Few hours after Buhari's speech, a prominent senator in Nigeria, Dino Melaye went officially to his Twitter page to declare something about Buhari's speech.
He said:
"The speech from President Buhari has made me to be speechless, men I'm tired, it is suicidal to recommend Panadol for cancer patients"
A lot of Nigerians have reacted to Buhari's speech, a lot of Nigerians have been stating their comments on it, but what actually is the meaning of Senator Dino Melaye's statement which says "It Is Suicidal To Recommend Panadol For Cancer Patients?"
See the reactions from Nigerians below.