The story about what truly went down at lekki tollgate on tuesday night which saw to the loss of lives of so many innocent Nigerians has been generating a lot of narratives lately, with the security agencies denying the claims of eye witnesses to the genocidal crimes.
Recall that DJ switch was the courageous female DJ who had enough guts to do a live instagram video while the incident was going on, showing a lot of people with bullet wounds and others lying down dead on the ground.
We were even informed that her life was being threatened and she had to look for a safe place to take cover as the powers beyond us could come to snatch her away.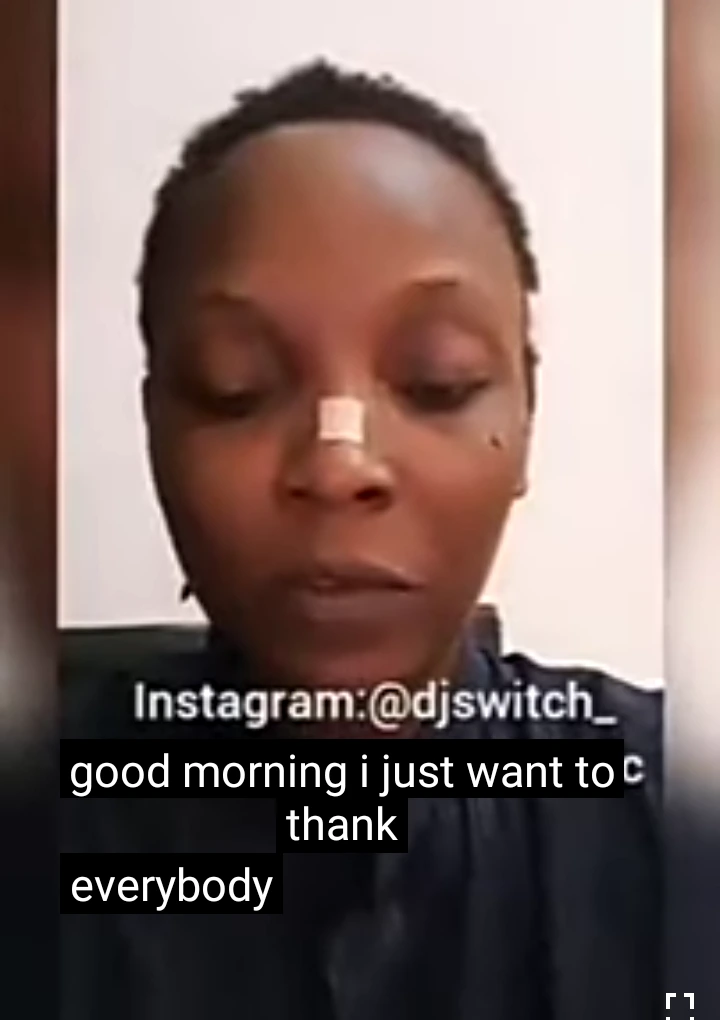 She has finally released a video on instagram, where she went into details to explain what and how everything happened at the tollgate. You'll actually cry watching this video. However, you just have to brace up and watch with keen attention so as to get the facts right.
See Video footage 👇