Nigeria's are still angry after finding out that some covid 19 palliatives meant for them were stored in a warehouse, and not made available to them even while many were complaining of hunger in the country.
There was also report that some youth allegedly found some amount of hidden money in a coffin at the Oba of Lagos palace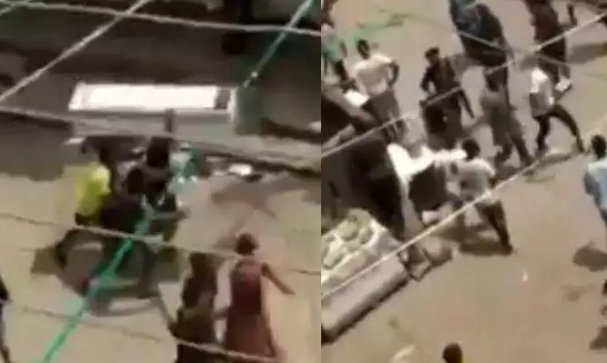 Reacting to the news yesterday, the Lagos State Government said that, after receiving the report, it was disappointed with what the people of Monkey Village did. That the palliative warehouse burst by the people of Lagos monkey village Communities, in particular, was initially scheduled to be shared before the EndSARs Protest came up.
They said that the EndSARs Protest disrupted the distribution and that the covid 19 palliatives only came not long. The Community who broke into the warehouse has received there's and that the ones they took were meant for other Communities around Lagos.
Barely 24 hours another warehouse have been discovered in Osun state, a much bigger one or something close to what was discovered in Lagos monkey village.
See photos from the Warehouse: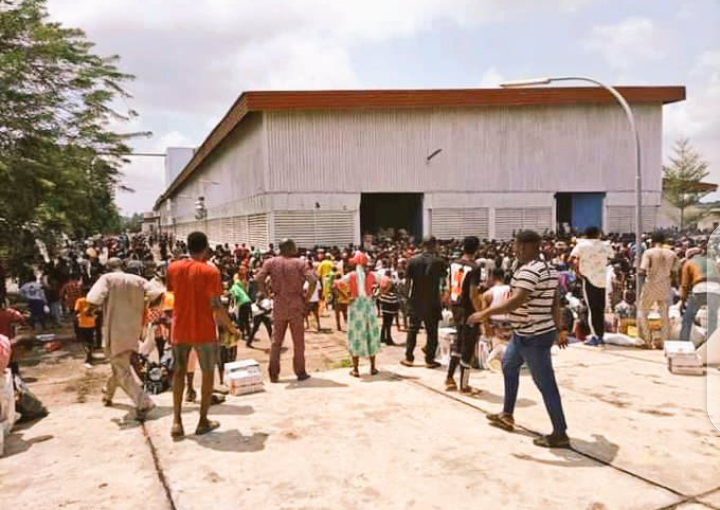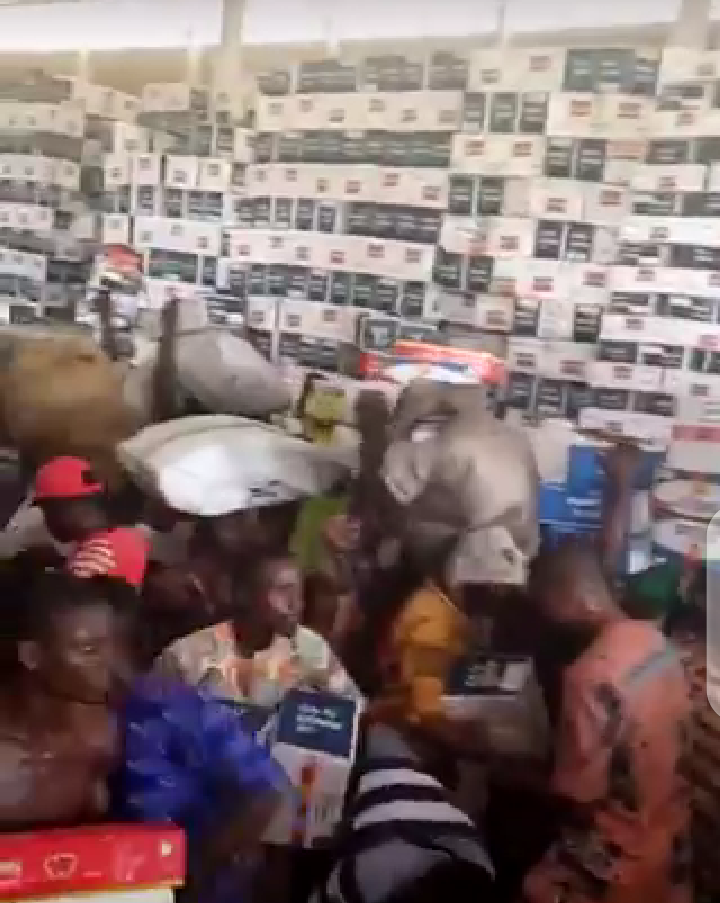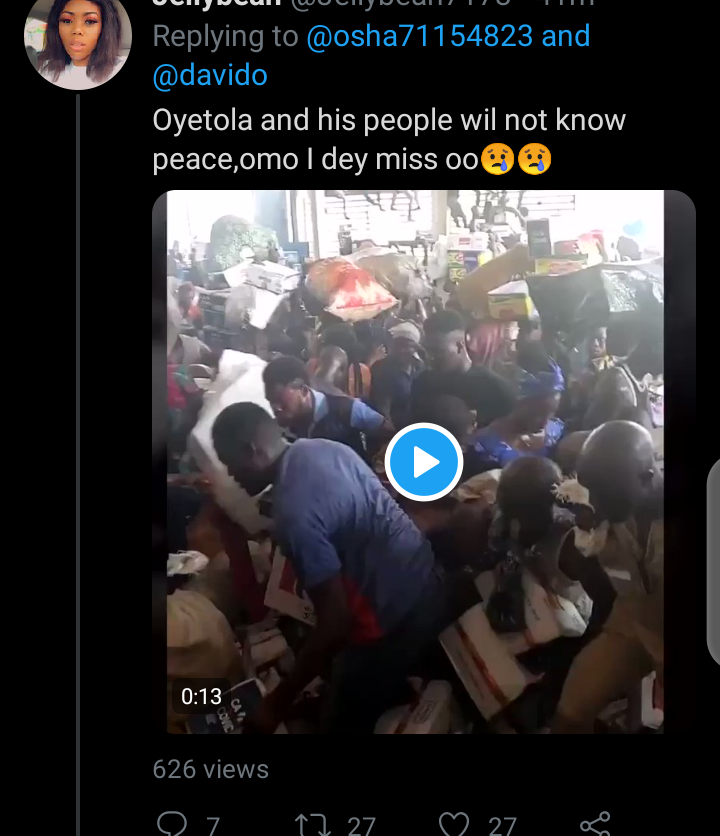 Davido's reaction after seeing the video.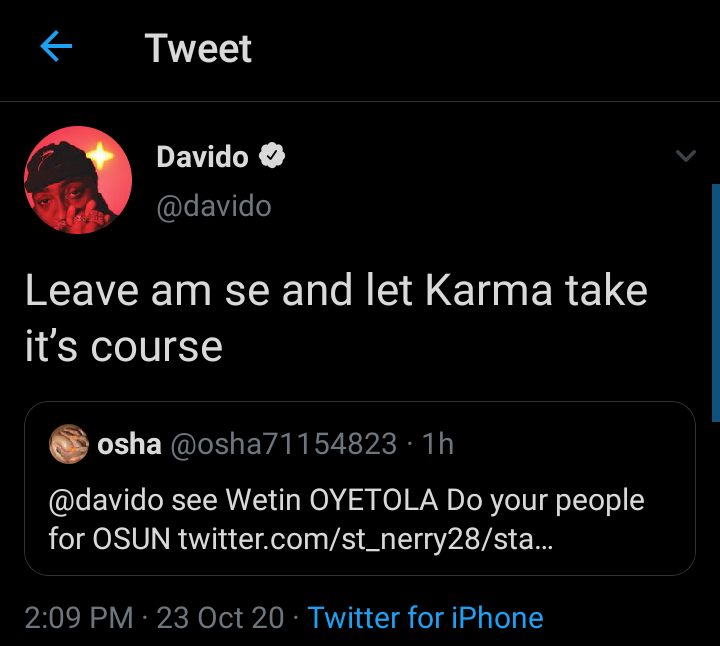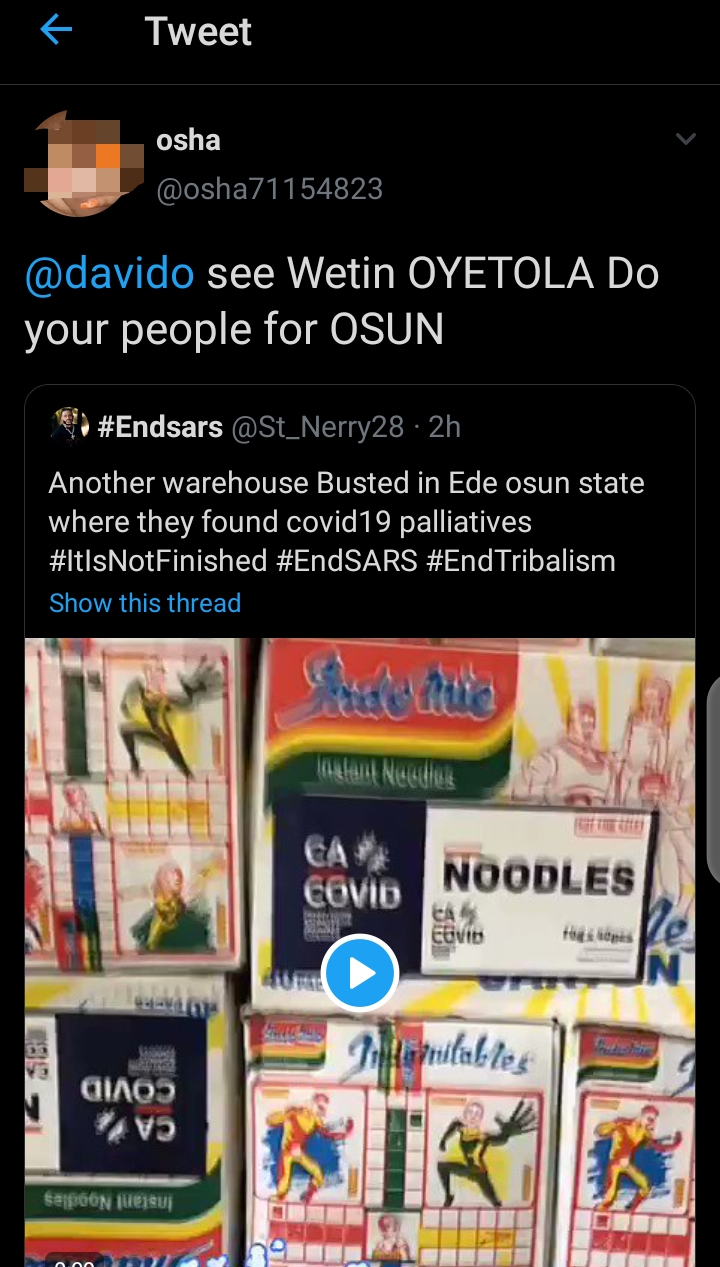 Watch the video below, using this link.
See how fans reacted to this video.
@Anonnews "You see those guys on your streets, the ones that hail you when you return from work, that asks for money, etc.
Educate those guys, get them to see how voting the right people can help them out of that state. Get them to see it, Do this for the next 3 years. You'll help some."
@Tobi "That moment when everything in life seems to be slipping away…..that's when true strength is developed! Don't be afraid to sit in silence…..as long as you don't remain on mute and live the best, humble life you can….that's winning! Peace and love."
@2023Ng "We are calling on the general public of youths to come together In a mission to ensure that the youths take all over the public offices in Nigeria, we are gathering up all Nigerian youths together in one place for easy communication and update as matters unfold."
@Sodiq "I have so much to say but I will keep it for now. When the time is right, you will hear from me. Congratulations on #NewNigeria, The foundation is laid…
Be careful what you build on it. Let's focus on the next generation TEENAGERS..so that they won't be given 500 nairas too."
I don't think these people are the truth, what will the Osun government say next to the people of Osun state.
What are thoughts on this, drop your comment in the comments section below.
Don't forget to like share and follow for more Related Articles.