Lagos state government has taken to their official Twitter page and condemned the vandalization on a warehouse located at Mazamaza, Lagos state.
Recall that a few moments ago, angry Lagosians vandalized a warehouse where Covid-19 palliatives were housed. Those two were able to lay their hands on the palliatives packages made away with them.
However, the Lagos state government has stated that the food palliative packages were donated to the government by the private sector Coalition Against COVID-19 (CACOVID) group.
They stated that that the items belong to the southwest and not for Lagos along as the social media disclosed. They revealed that the Lagos state has repackaged its shares of the palliatives and was disturbing before the protest affected the activities.
The State Government, however, regrets the invasion of the warehouse and appreciates the support offered by the CACOVID group to the citizenry of Lagos.
Here is what they shared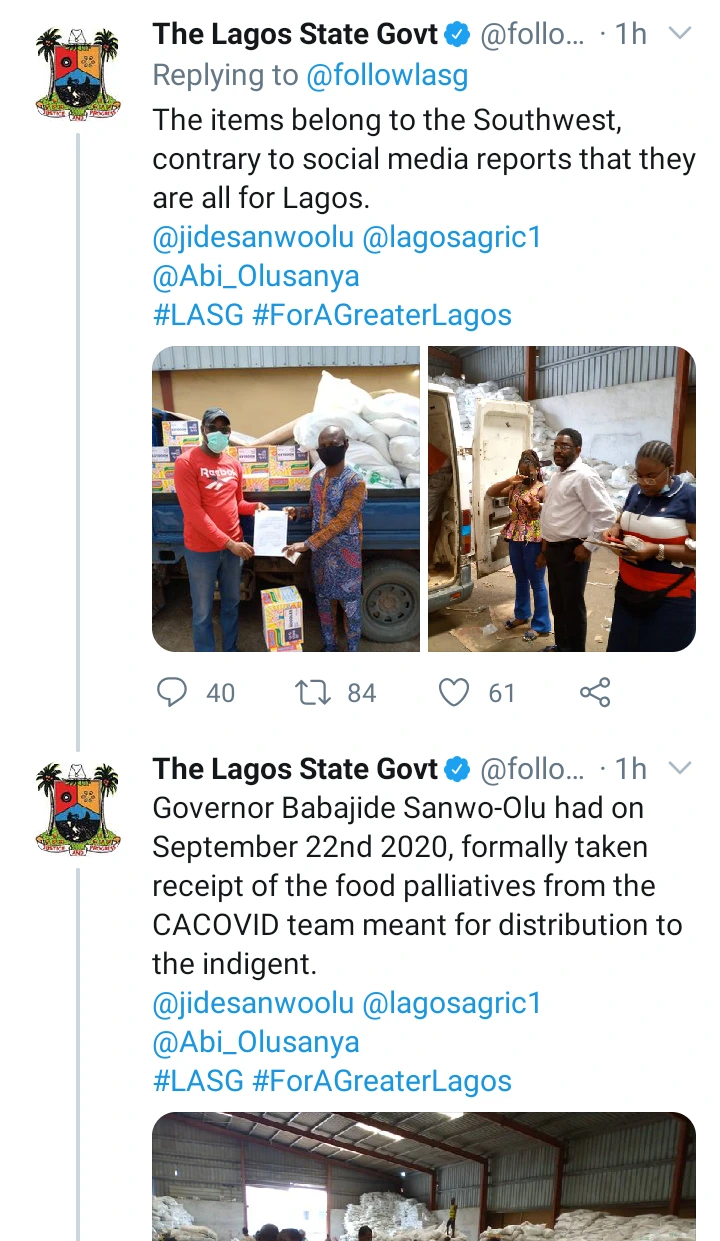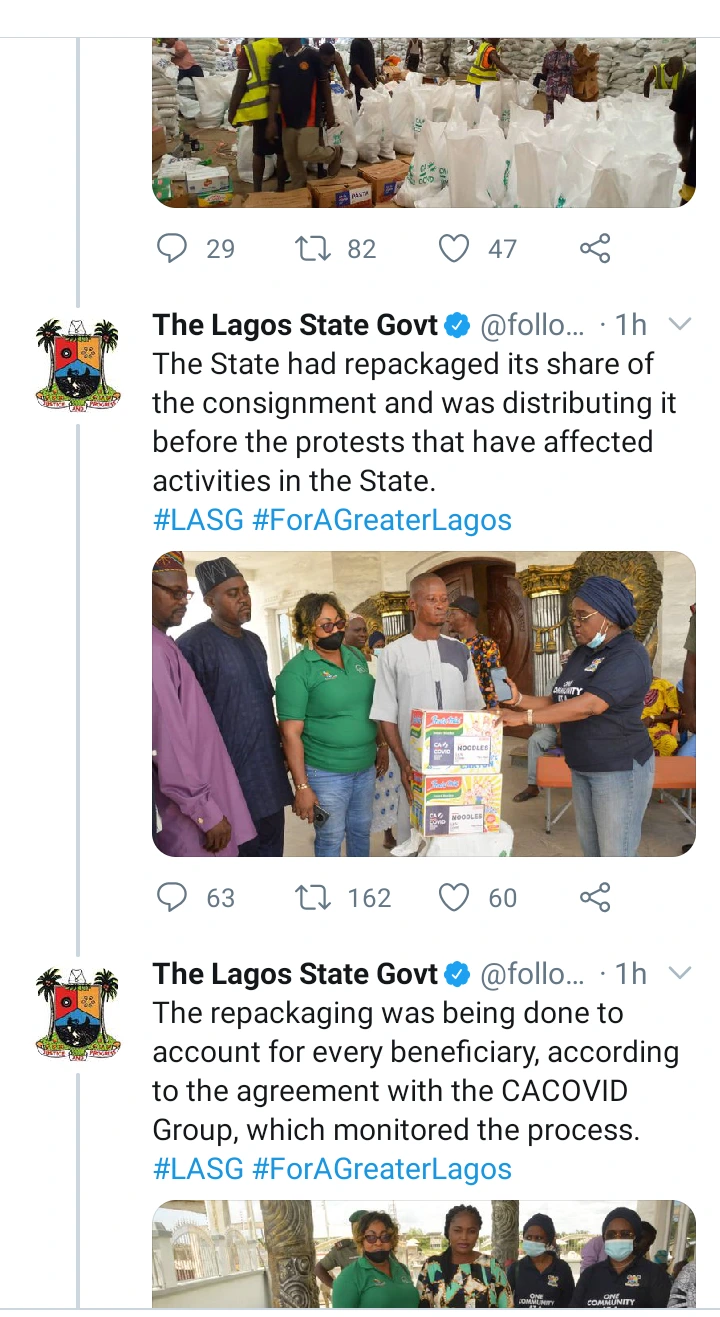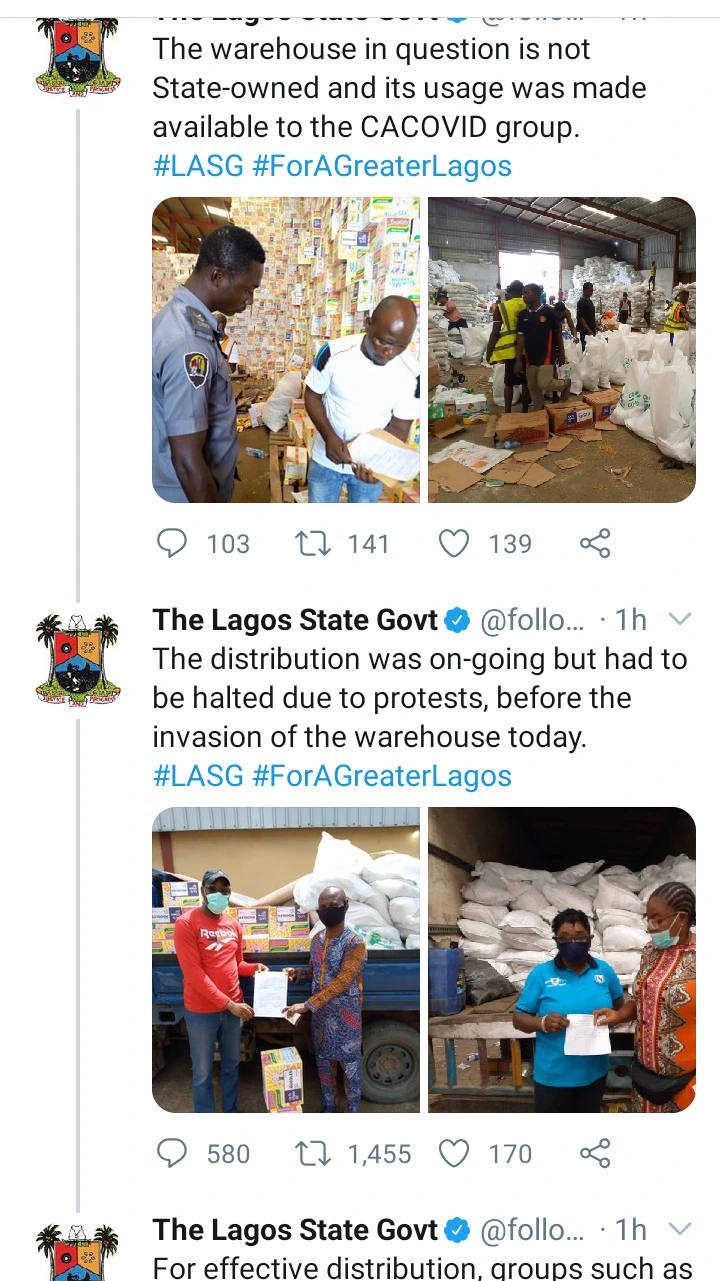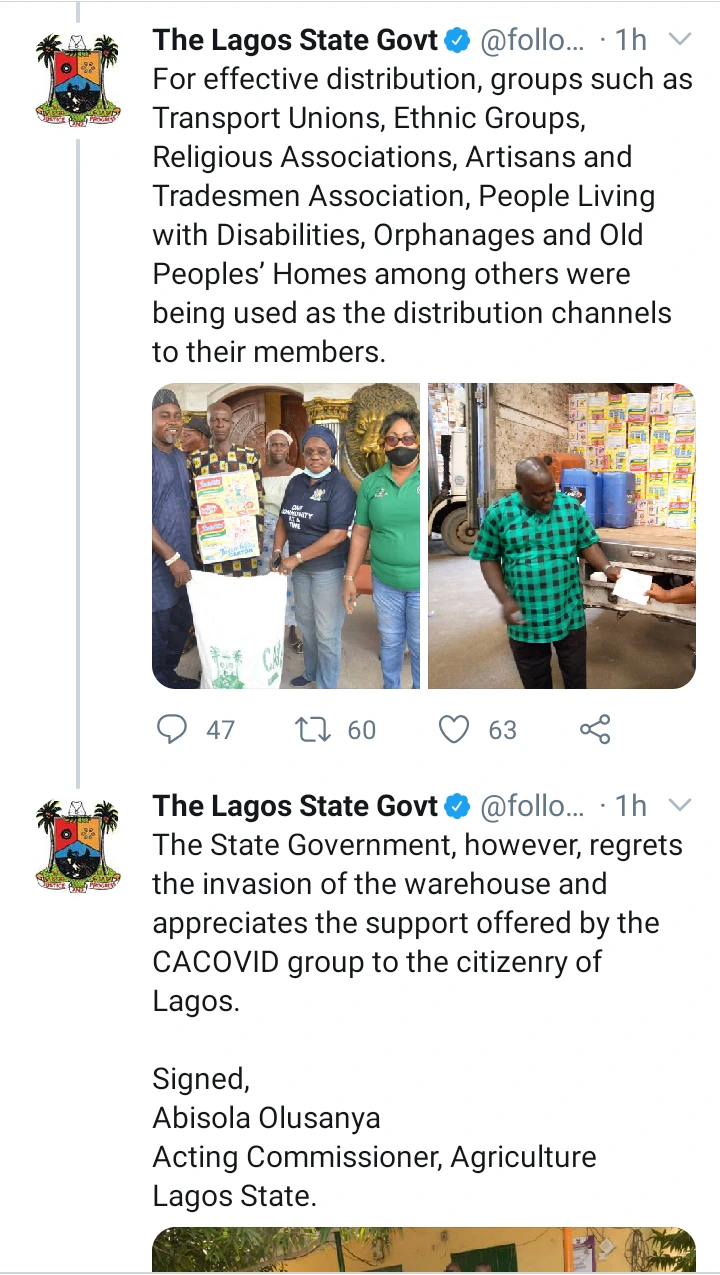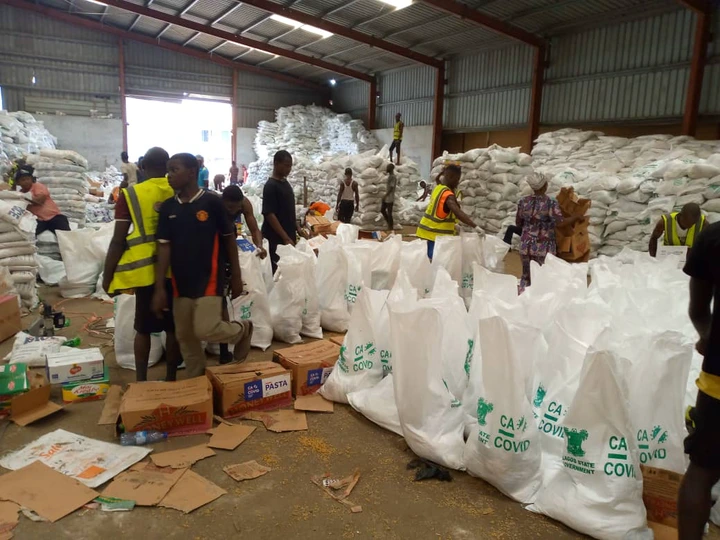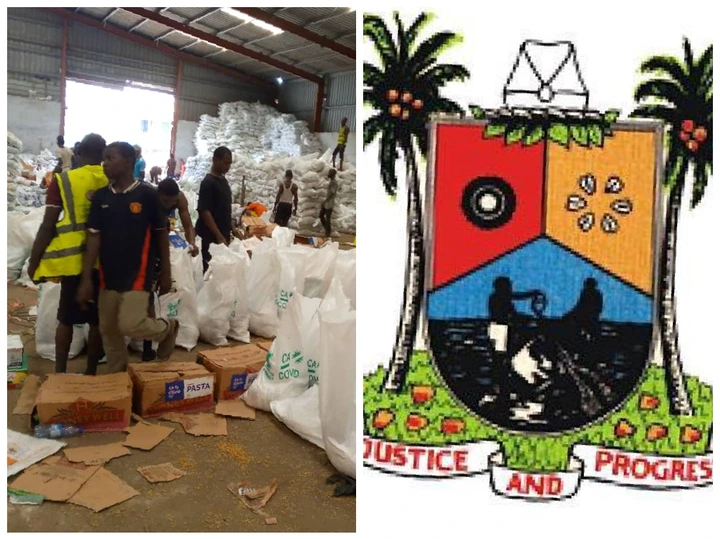 Nigerians who came across what the Lagos State Government said are not comfortable with the statement. They stated that the statement made by the state would only aggravate the anger already at the street. See more reactions below: