Today, the intensity of the END POLICE BRUTALITY, END SARS, and END BAD GOVERNANCE Protests was high and it led to loss of lives. Aside the fact that many persons died today, one of those who death touched the hearts of many was Oke, a web developer whose pictures flocked the internet immediately he died.
Before being fired, Oke made a tweet which goes that, "Nigeria will not end me'. Three hours after saying this, Oke was killed and his life was cut short.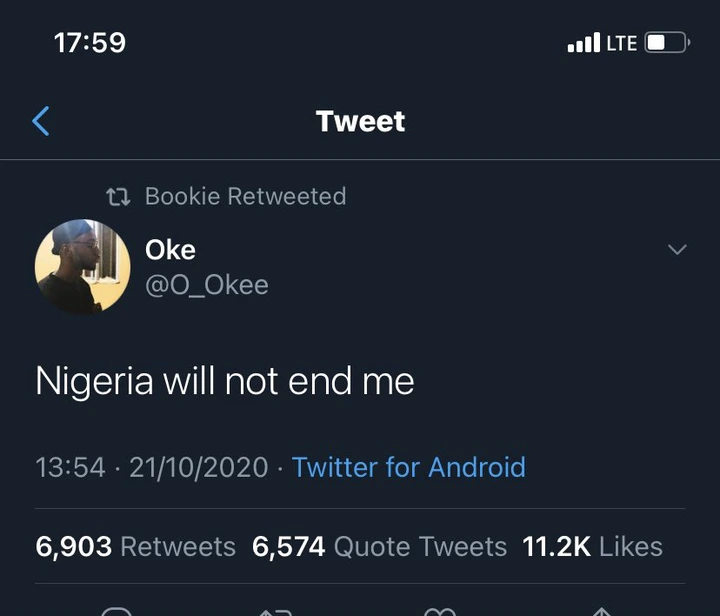 His partner, whose twitter handle is derinmama shared the lovely pictures she had with Oke tearfully captioned it, "we had forever to go Oke." She added, "I'm going to dwell all our beautiful memories, we had a lot."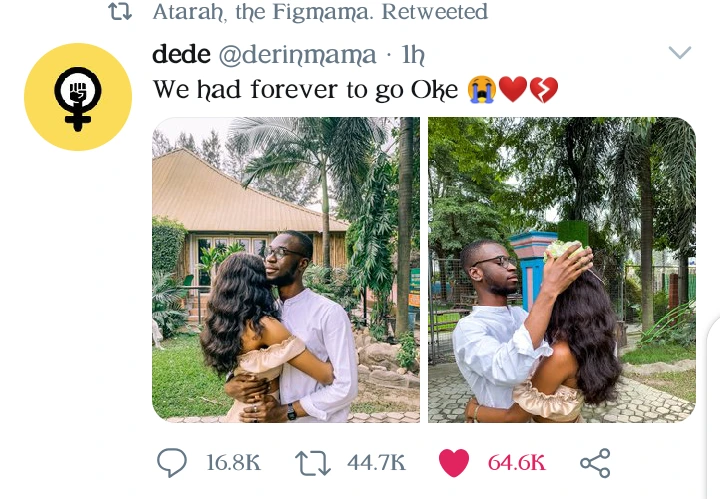 Many friends, Colleagues, and Protesters who knew Oke also said many things about him. Some of them are provided below:
Dare Adekoya said, "They killed our brother."
Fiyin Adeniyi said, "we lost one of ours today."
Aderinsola said, "Oke is dead and somebody has to pay."
Aderinsola also said, "He was my mentor. He was one of my best friends. He was a good person. He didn't deserve this."
Lola Salehu said, "Oke I'm so sorry. So sorry Nigeria reduced you to this. Your dreams. I'm so sorry. You don't have any pictures online and I don't want that picture to be all they remember you by. Rest well please."
Below are more pictures of Late Oke.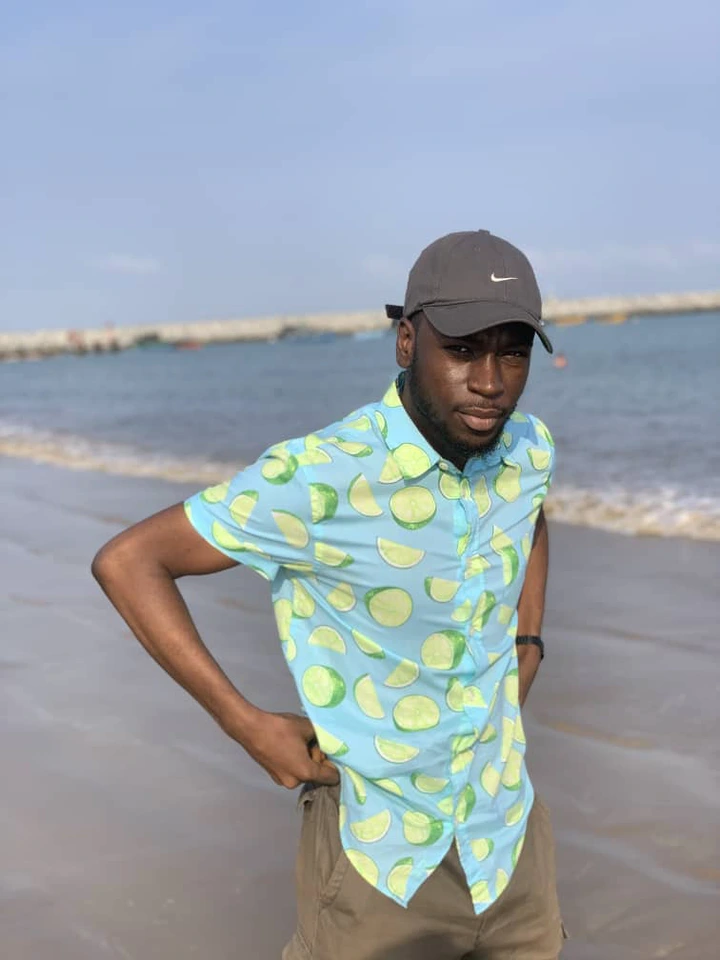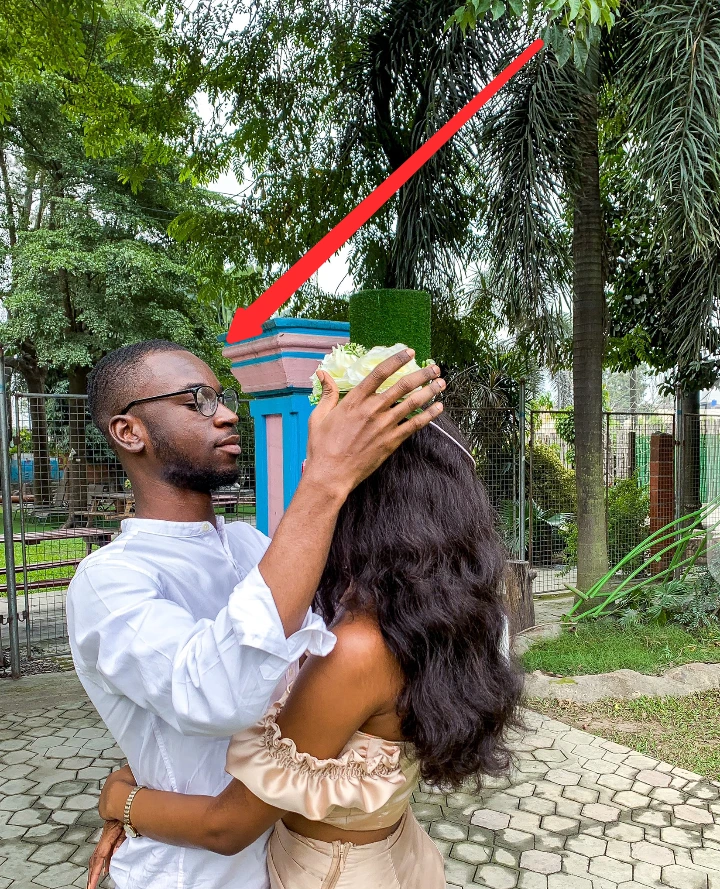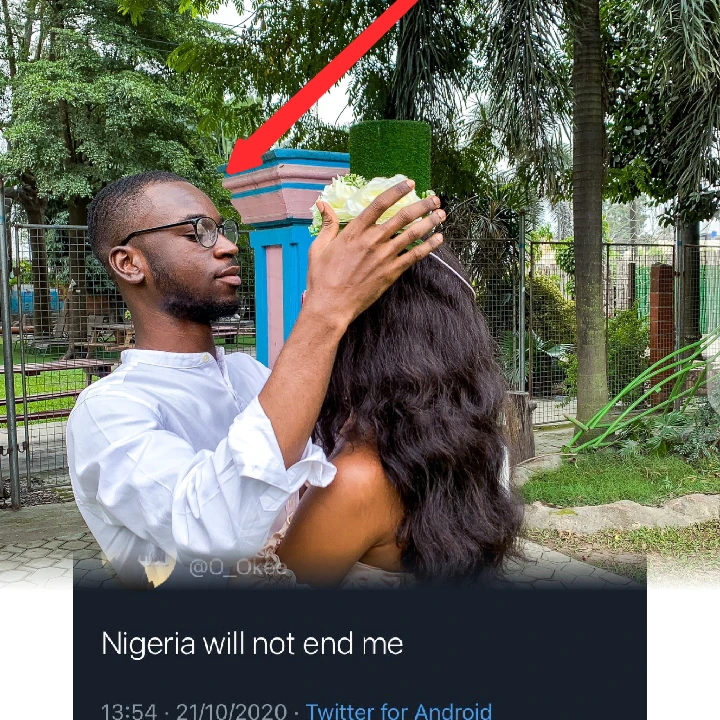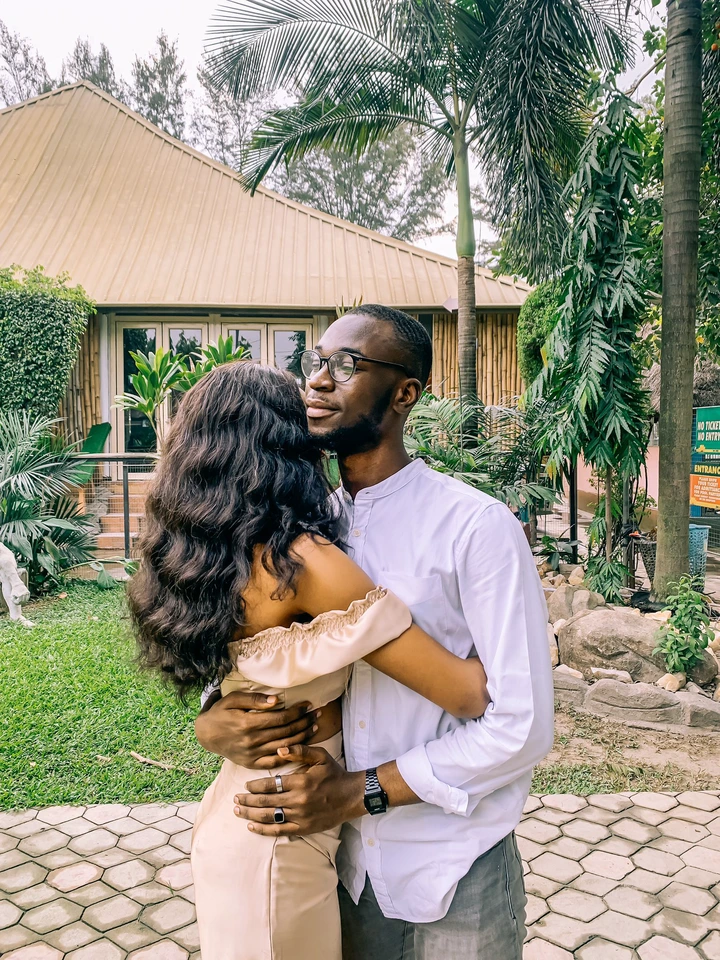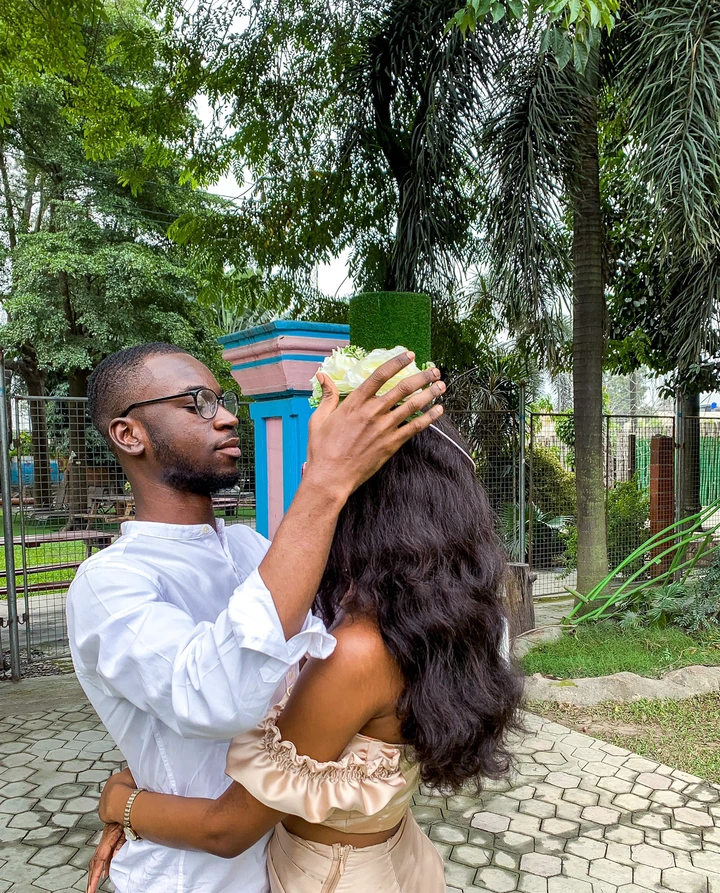 Kindly leave a prayer for the deceased. At this point, we need to stay indoors and keep praying peace is finally restored into this country of Ours. This is really a painful time for us all!