The country is almost in a state of chaos, but is already in a state of confusion. Things are now taking turns, but not in the way many assumed and expected it to be. All these are as a result of the nationwide protests being carried out by the youths, against SARS, and bad governance in totality. Curfews have already been imposed in some states due to the way violence and destruction have been taking place. Many have lost their lives in the cause of protesting, while many more have been injured.
Reacting to these happenings, the IPOB leader, Mazi Nnamdi Kanu, released a message on Twitter. In his message, he predicted that there would be a bloodbath in the country if an end is not put to Nigeria. He also alleged that it was repented Boko Haram members that were the cause of the violence being witnessed in the peaceful protests. Below is a screenshot of what he posted;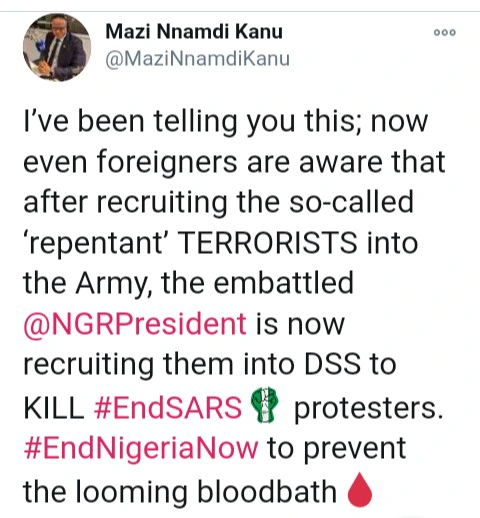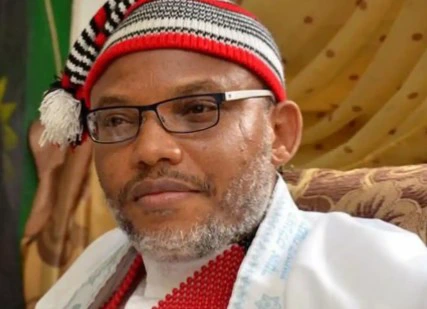 The foreigner he was referring to in this his message was a man popularly known as The Imam of Peace. The Imam of Peace had earlier made a post on the same Twitter, where he acknowledged or alleged that it was a repented Boko Haram member, recruited into the DSS, that was attacking protesters yesterday in Abuja. Here's what he said;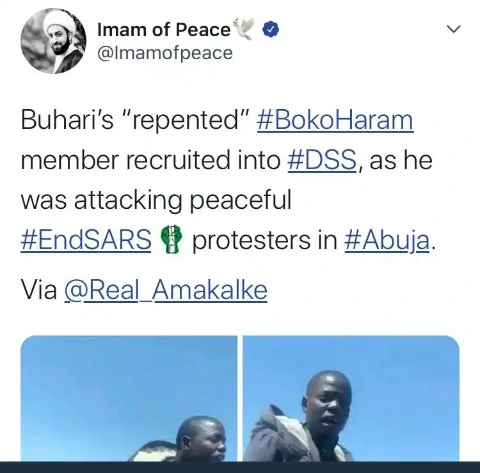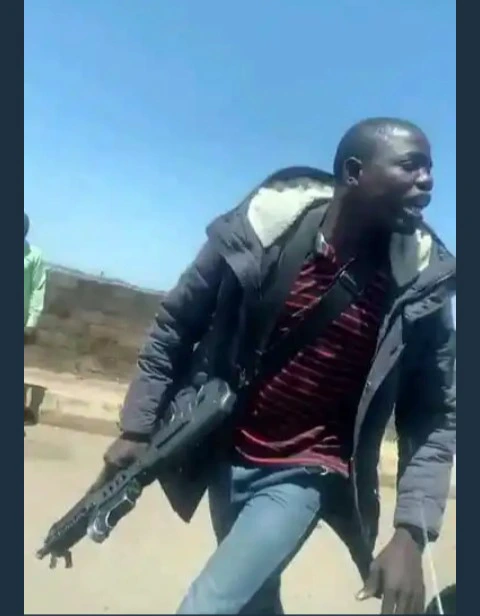 If you look closely at the gun that the man above is carrying, you would see that it is the gun specially designed for use by the DSS. So the question now is, how did he get the gun? This is to say that there might be a truth in what both the Imam and MNK said. But whatever be the case, we hope that the man is arrested and made to explain how he got the gun, and why he attacked the protesters.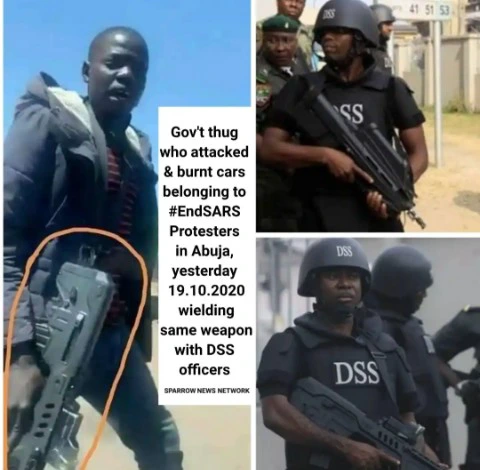 Please leave a comment on what you think of this issue. Also follow me for more recent updates and informations.