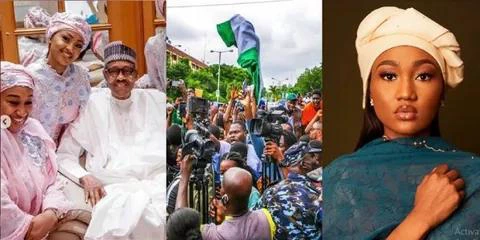 "I understand people's anger; it is really embarrassing what's happening. Thank you for being thoughtful. I'll continue doing what I can to help" – Zahra Buhari.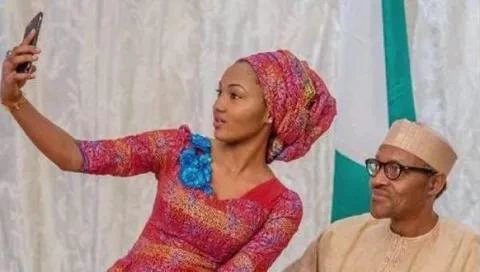 One of Buhari's daughter; Zahra has finally surfaced online as she took to her social media page to appeal to Nigerians that she understands their anger as it is thus, embarrassing and that she is will try to do something about it.
Zahra who is a mother of one has taken to her social media handle to express how she feel about the ongoing EndSars protest that is currently trending and causing a serious unrest in all the nook and cranny of the country. In her post, she exclaimed how she understands the plight and cry of the masses as she is going to do what she can to help curb the situation.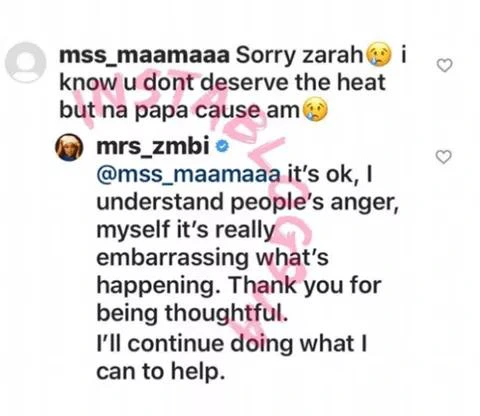 It was allegedly reported that at the initially start of the protest, Zahra and Kiki – Vice President Yemi Osinbajo's daughter were posted showing their participation as concerning the ongoing protest against police brutality.
Fair enough, this show of concern from Zahra has stirred a lot of reactions among social media users, below are screenshot of their reactions.