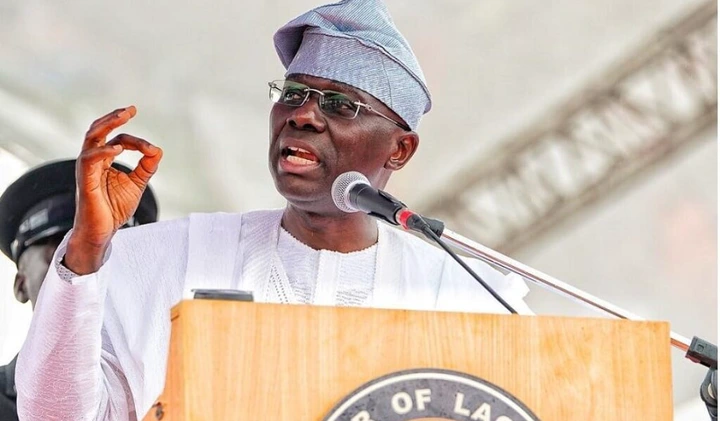 The Lagos State Government has reacted to the sporadic shooting that led to loss of several lives at the Lekki toll gate on Tuesday night.
The State's Commissioner for Information, Gbenga Omotoso, said the state government was aware of "reports of shooting at the Lekki Toll Plaza" but failed to confirm whether the shooting was carried out by soldiers as widely reported.
Omotoso, however, noted that Governor Babajide Sanwo-Olu had earlier imposed a 24-hour curfew in the state to prevent "criminals" from hiding under the protests to commit crime.
He said the government was studying the situation and would investigate what played out at the scene.
"There have been reports of shooting at the Lekki Toll Plaza, following the 24-hour curfew imposed on Lagos State to stop criminals who hide under the #EndSARS protests to unleash mayhem on innocent citizens.
"The State Government has ordered an investigation into the incident.
"Governor Babajide Sanwo-Olu has advised the security agents not to arrest anyone on account of the curfew, which he urges residents to observe for the peaceful atmosphere we all cherish.
"He advises Lagosians to remain calm and not allow criminals, who have hijacked the noble protest of our gallant youths, to succeed in their evil plan of turning our dear state upside down.
"The Governor will do everything within his power to ensure that the lives of all Lagosians are protected at all times," Omotoso said in a series of tweets.
See readers reactions 👇
Governor murderer, we are not doom like u, who is hosting tollgate which government tollgate money is going to, who install CCTV cameras at tollgate, who other CCTV tollgate removal. governor murderer ur name will go down in history of lagos state story. foolish man.Reply1 reply
IbikunleAdeoluTrinity1minFake governorReply
GUEST_leQERl1pv1minyou will not live to eat the fruit of your labour sanwoolu.your wife, children will be buried in soon.whereever u are the spirit of the dead will never give u rest. all your effort in life will be futile.God will inflict upon you incurable disease that you battle with till death overtakes u. spirit of the dead will not give u rest.