Apostle Johnson Suleman has taken to the social media to react to the news of the alleged killing of unarmed End SARS protesters by men reported to be men of Nigeria Army at Lekki Toll Gate, Lagos State on Tuesday night.
The Clergyman, who is known always speaking out on National issues in the post wept as he said that Tuesday 20, 2020 is a Black Tuesday.
Apostle Suleiman who is the founder and senior Pastor of Omega Fire Ministries, Auchi, Edo State said he warned Nigerians in 2015 but he was called names.
According to him "I warned in 2015 but was called names..20/10/20-BLACK TUESDAY."
He also said that today (Tuesday, October 20, 2020), mark a power shift in the realm of the spirit while telling Nigerians to be encouraged and watch the fall of the might.
"The blood will be upon their heads..their children will be haunted..today marks a power shift in the realm of the spirit..Nigerians be encouraged..watch the fall of the "mighty."
"God will reply everyone that pulled a trigger today…down to their fourth generation..it wont go unattended to." He added.
Apostle Johnson Suleman also worried that hospitals are rejecting victims of gun shot wound. He appealed to hospitals to save human lives.
He wrote: "Hearing hospitals rejecting shot victims..please,saving human lives is uppermost..they cant produce reports from the same people who shot them..I understand the procedure for bullet wounds but no protocols now..everyone,take a minute to pray..let God preserve them."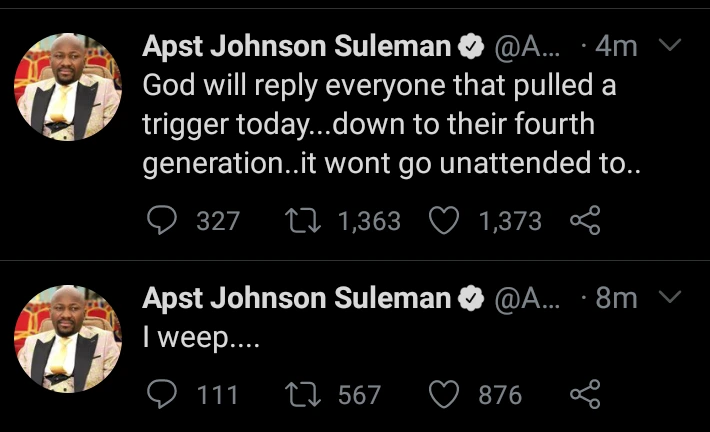 There was reported gunshots at the Lekki Toll Gate on Tuesday night after Governor Jide Sanwo-Olu announced a curfew in the State following a week long protest against the now disbanded Special Anti-Robbery Squad (SARS) across the country.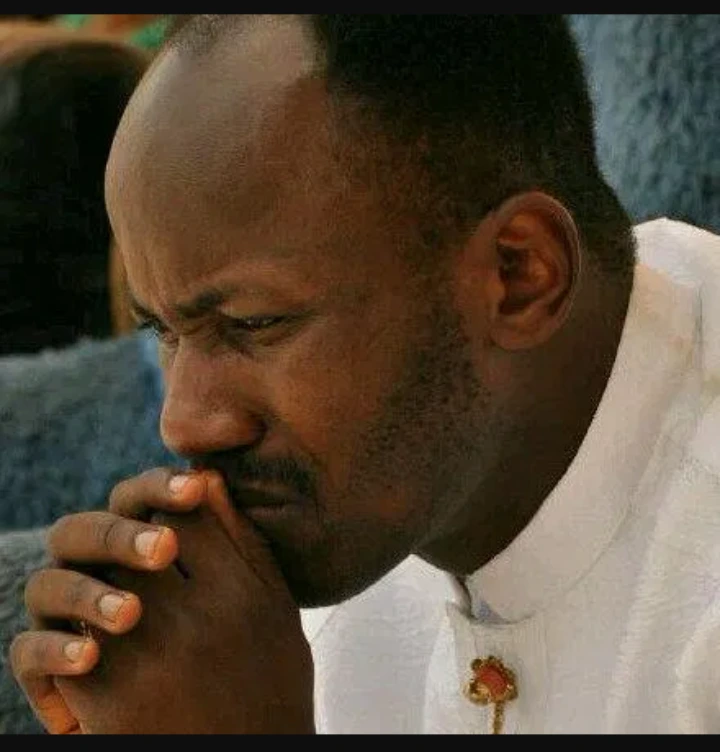 In everything you do today, make sure you pray for Nigeria.