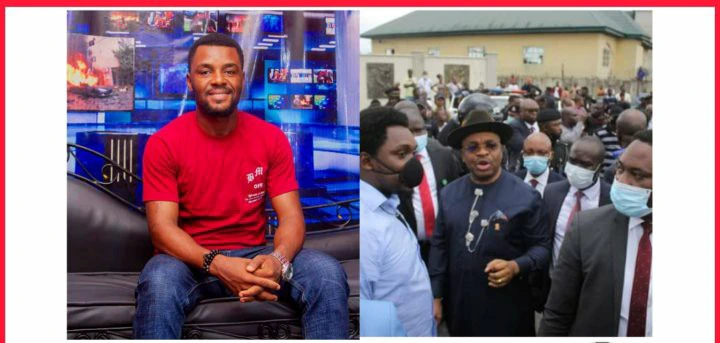 Drama is never far as it may seem as the on going end sars protest unfold a lot disagreements even among the youths. Who have been protesting over the course of weeks now for a better Nigeria. What had actually started as a mare protest for bad policing has turned into a global call for accountability for good governance.
But it seems not everyone is on the same page, as news reaching Ibyson Fortes Blog is that the protest in akwa ibom has a different drama on it's own to tell. The culprit in this particular saga is one Mr kufre carter, Looked upon as one of the leaders who had disappointed it's followers.
It seems the mentality of youths in Nigeria have changed oo.
There are two separate videos which imagined online yesterday where Nigerian youths practically rejected millions of Naira offered to them on protest grounds.
In UYO, the governor of the state offered the youths on ground 4 million Naira so they can stay off the street and stop protesting.
The crowd of youths gathered there wasted no time to call the governor a yahoo boy for trying to bribe their conscience and opinion.
There were some alleged report circulating that after the Governor was booed, Mr kufre went behind to take 4million naira from the governor of which he has finally come out to debunk the news, stating he was only given five hundred thousand instead. This apology was rendered after he was called out for been very dishonest.
We are following closely more on this as more news about the incident unfolds
Please drop comments, reactions we would like to hear more from you as well