The demonstration started last week after operatives of the recently-disbanded Special Anti-Robbery Squad (SARS) killed a young Nigerian in Delta state and also made away with his vehicle.
Before its dissolution on Sunday, October 11, 2020, SARS officers were infamous for extra-judicial killings and human rights violation.
Despite the dissolution of the police unit, the #ENDSARS protest has intensified across the country as it spreads to major cities and gathers momentum and support from Nigerians abroad.
Speaking for the first time on the youths' protests, the VP in a series of tweets on Friday, October 16, 2020, apologised to the youths saying he understands their anger and frustration.
The VP admitted that too many Nigerians have been brutalised by the police, who are paid to protect them.
On efforts to address the situation, Osinbajo said several meetings have been made with the leaders of the National Assembly, Police authorities and President Muhammadu Buhari.
He assured the youths that work is ongoing on some of the issues they've raised, adding that the 36 governors have been asked to set up judicial panels of inquiry to deliver justice to victims of police brutality in the country.
The VP also promised to update and engage the youths on steps being taken to address the situation and the youths' demands.
Few Hours After Apologizing To Nigerians, See What Was Found On The Vice President's Table(PHOTOS)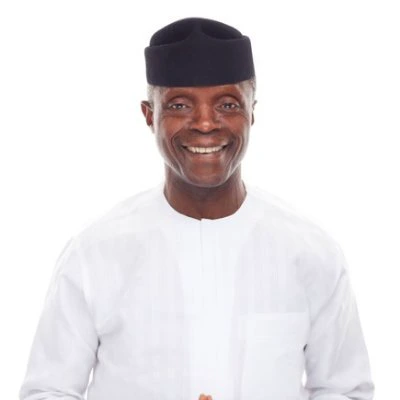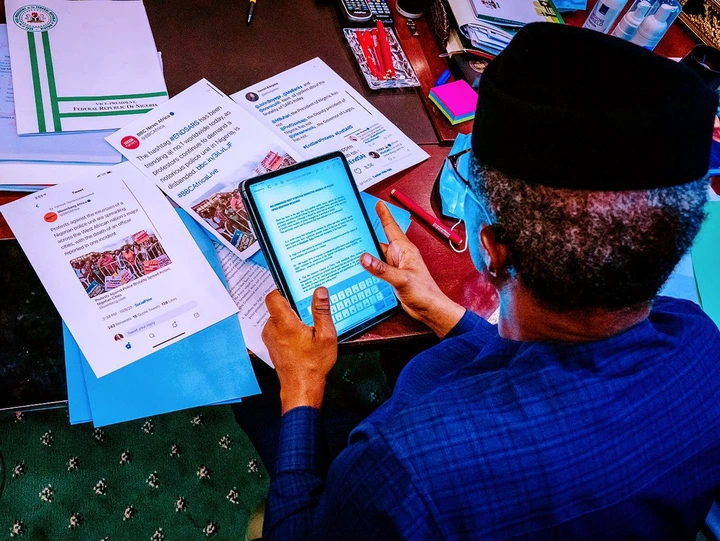 Our dear country has been thrown into a protest zone by the youths of the country against police brutalities as well as the The killings, and extortions. Few days ago, the president of the Federal Republic of Nigeria, General Muhammadu Buhari addressed the nation on the police reform matter, but youths are not convinced yet.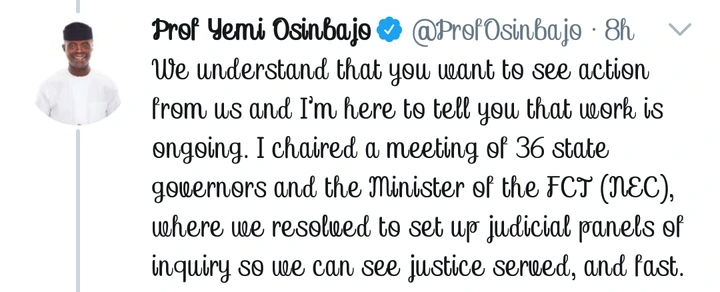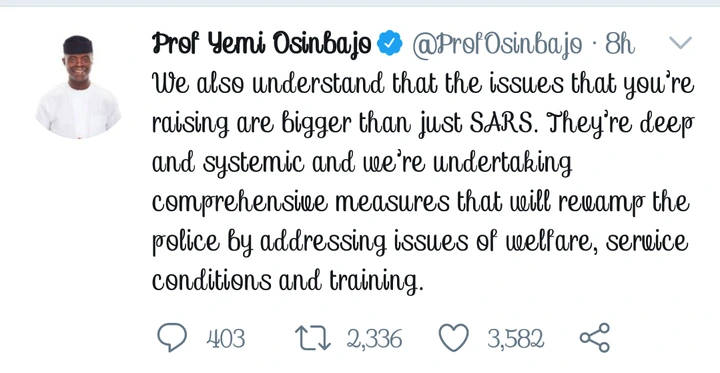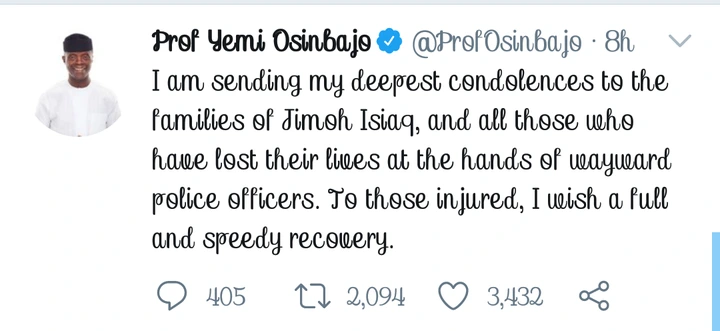 Few hours ago, the vice president professor Yemi Osibanjo addressed the nation through his twitter handle, he apologized to the Nigerian youths for the long time it's taking to address all these matters in the country. He went ahead to send his condolences on those that have lost their lives in the struggle.
However, in the picture he posted with the tweet, there were some plain papers on the table, and we had to take a look at them.
We found printed tweet from news accounts.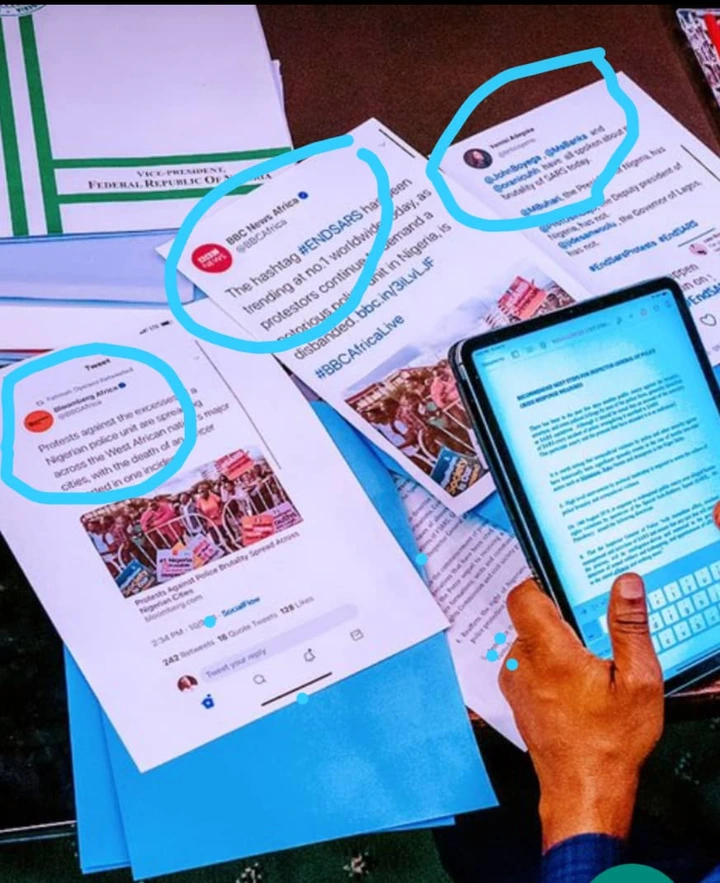 Nigerians have also reacted on the photo