Nigerians on Facebook are showering praises on the vice president of the country because of a post he made few minutes ago. The obviously impressed Nigerians commended the VP and acknowledged the fact that he has been really working hard to make the country great.
See some of the comments gathered from the Facebook post below;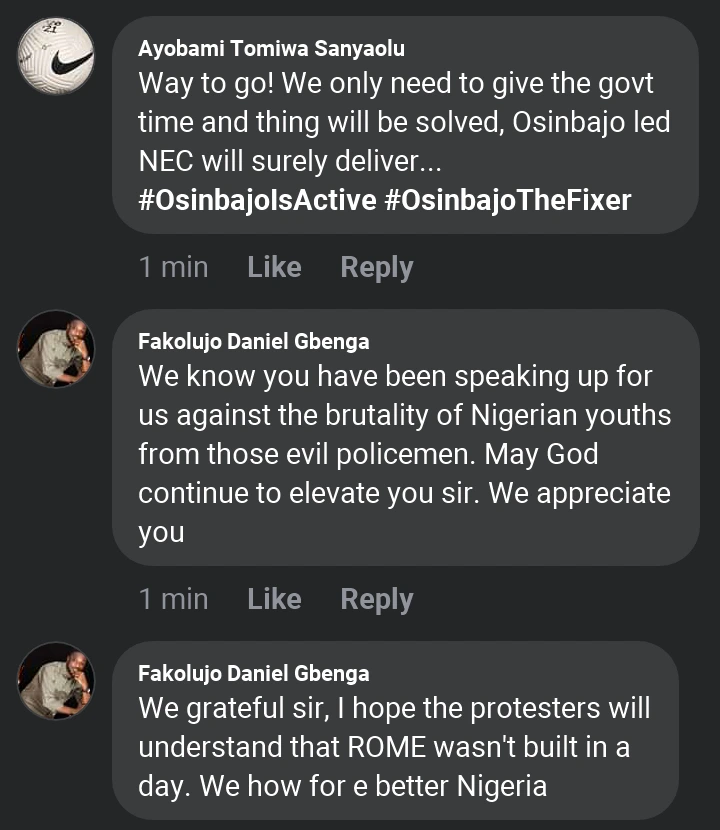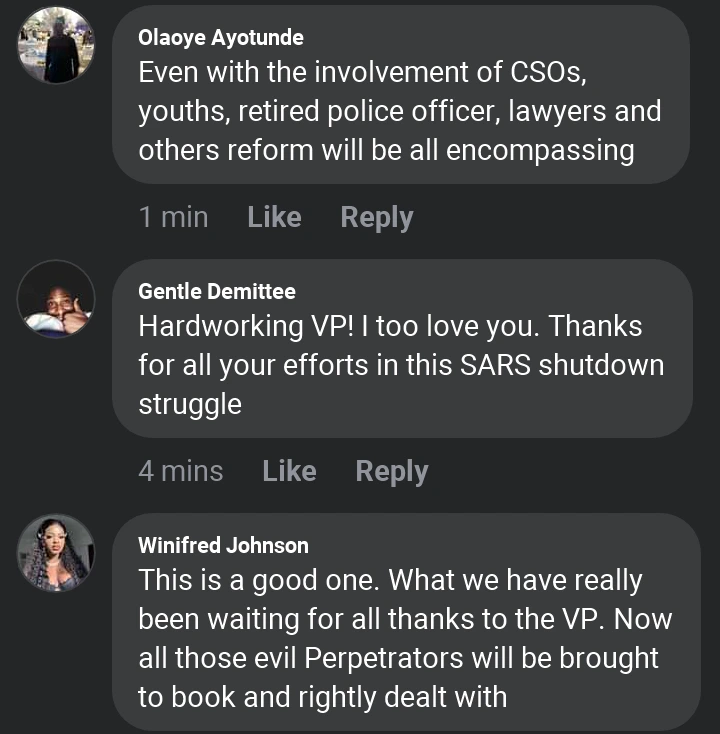 Photo; Comments From impressed Nigerians
The vice president, Yemi Osinbajo, earlier on took to his official Facebook page to share the outcome of the National Economic Council meeting he hosted and this seem to have impressed a lot of people.
In an image the vice president shared, the details of what was discussed in the meeting was clearly inscribed into the picture. See the photo below;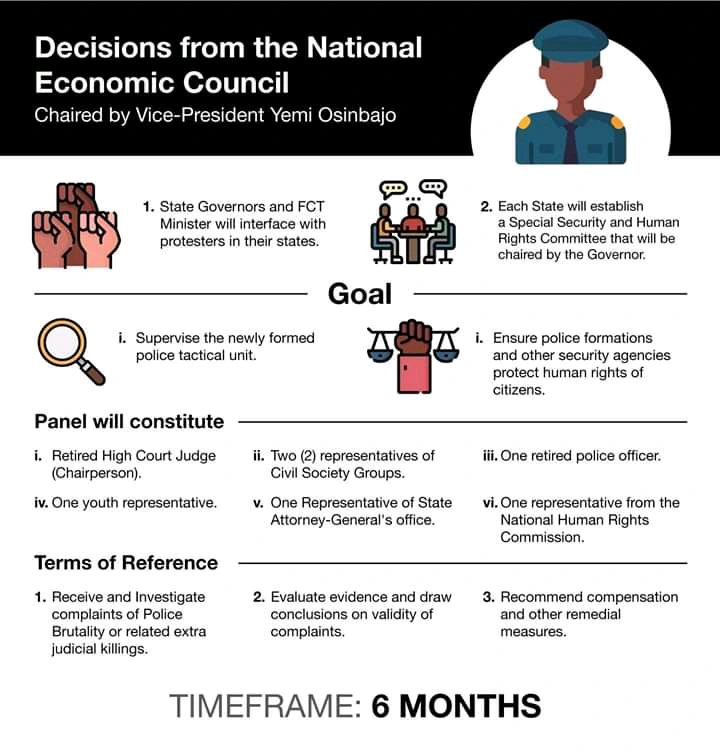 Photo; Image Containing Decisions From NEC Meeting
From the image above you can clearly see the decision that was made in the National Economic Council meeting held by the Vice President. It was concluded that;
1. That the state governors are responsible for communicating and relating the needs of protesters in their state.
2. Each state has been authorized to establish a special security and human right committee that will be headed by the governor of the state.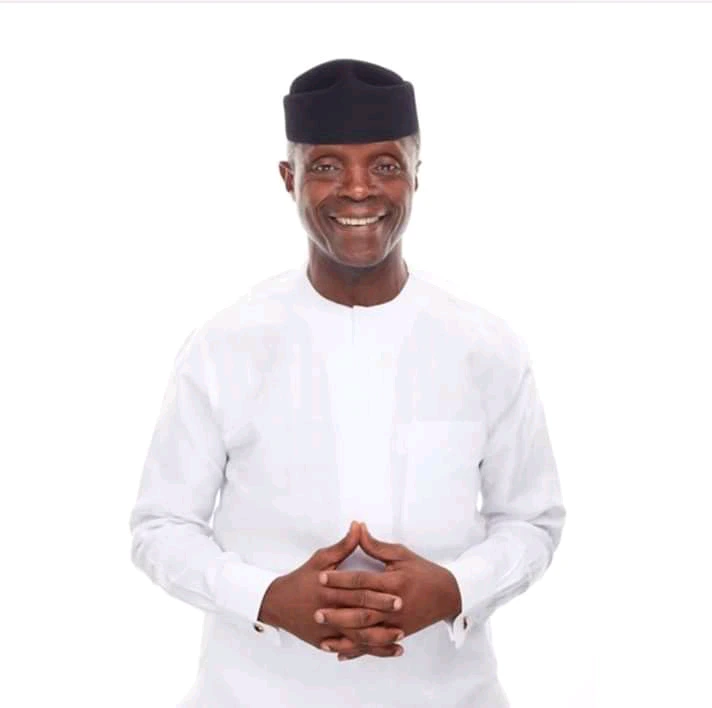 Photo; Vice President, Yemi Osinbajo
The image also contains the aims and objectives set out for the newly established panel and also for the state governors.
The state governors will be responsible for supervising the activities of the newly created tactical unit while the established panel will oversee police reforms and ensure that they observe human rights while carrying out their duties.
Furthermore, the picture also revealed how the members of this panel will be selected.
Shortly after he posted the image many Nigerians took to the comment section to hail the Vice president. They were obviously impressed by the latest development or outcome of the meeting.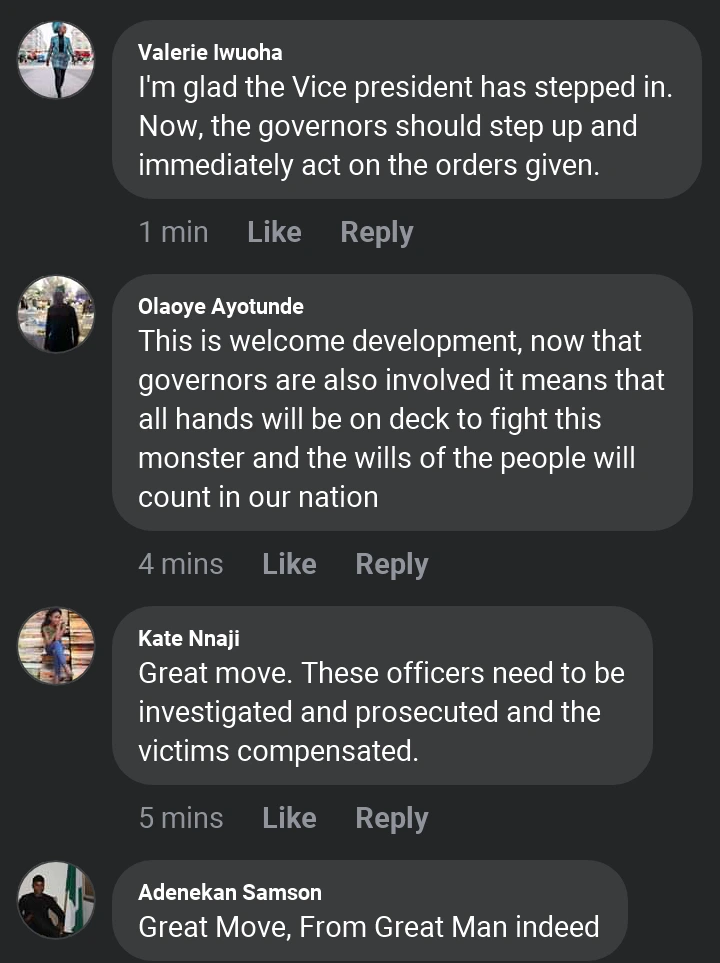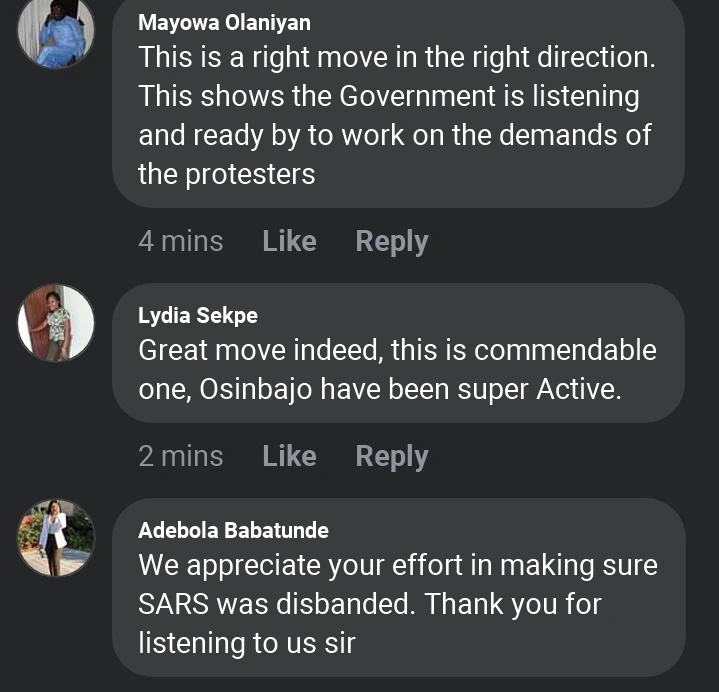 Photo; Comments From impressed Nigerians
Do you think this is worth celebrating or were they wrong to commend the vice president?