Residents of mainland in Surulere, Somolu, axis, have cried out as disbanded SARS officials allegedly stormed their street to arrest and invade people in their home.
The residents took to social media to cry out and inform the general public to raise the alarm as the SARS forces continue their brutalities despite the dissolution of the tactical squads.
According to videos spotted online and a video posted by actress, Adunni Ade, the residents could be heard crying for help in dark as the SARS forces invade the area.
The general public has however called on Lagos State Governor, Sanwo Olu to find why the disbanded SARS operatives still working after being dissolved.
Watch video below;View this post on Instagram
I cannot confirm how true this is. I have been tagged severally on this video from different posts. My DM's with multiple videos , text and all. In the case of it being true Sir, @jidesanwoolu @jidesanwoolu @jidesanwoolu Sir, how true is this Sir? The disbanded SARS officers still have access to work? Picking up men at night? Shooting? Could you confirm where this men are been taken to? This is said to have happened at Feyisara close, close to Pedro police station in somolu. Please send help Sir. #endsars #endpolicebrutality #endswat
A post shared by Adunni Ade(@iamadunniade) on Oct 15, 2020 at 7:51pm PDT
Recall that on Sunday 11, the Inspector General of Police, Muhammad Adamu, announced the dissolution of the SARS and announced that they are to report to the Forces Hq in Abuja.
At Midnight, Officers Broke Into Houses in Surulere, Ojuelegba, Yaba, Somolu, & Pedro, Arrest Youths
Last night, immediately Twitter was shut down for about an hour, a video surfaced on WhatsApp status of a lady. She saw Officers arresting youths and quickly made a video available to friends who later shared it on other social media platforms.The lady said she stays around Pedro area of Lagos State.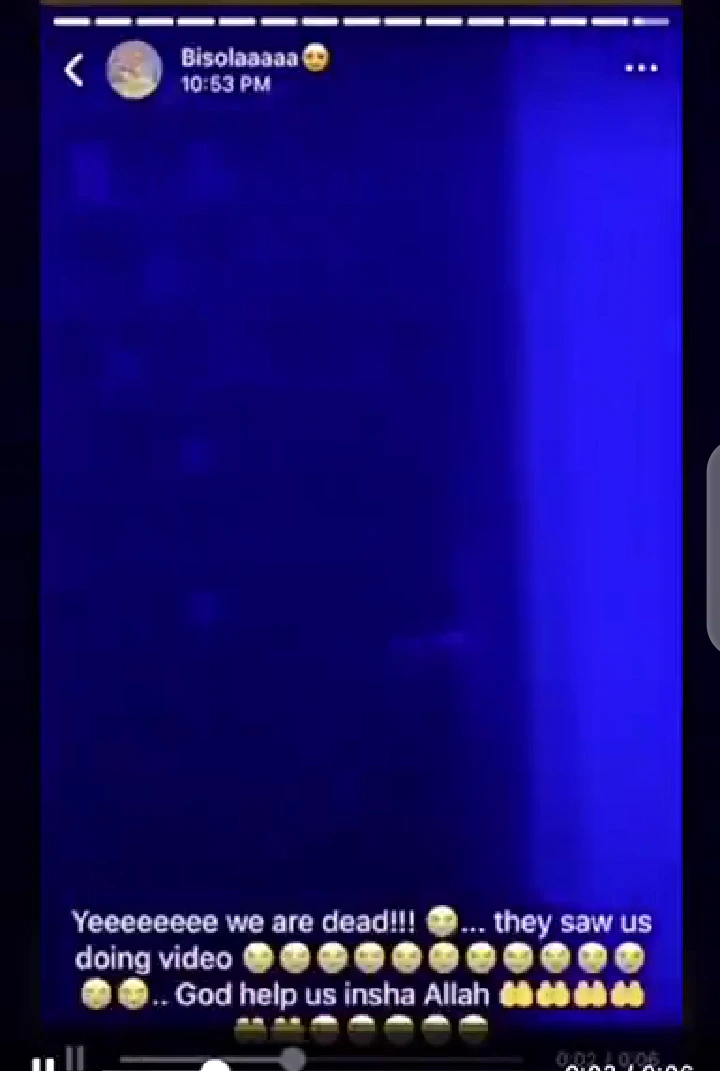 While making the video, the Officers noticed and they rushed towards her door, banged it very hard but they couldn't make to open it up. The lady however confirmed that she was save afterwards: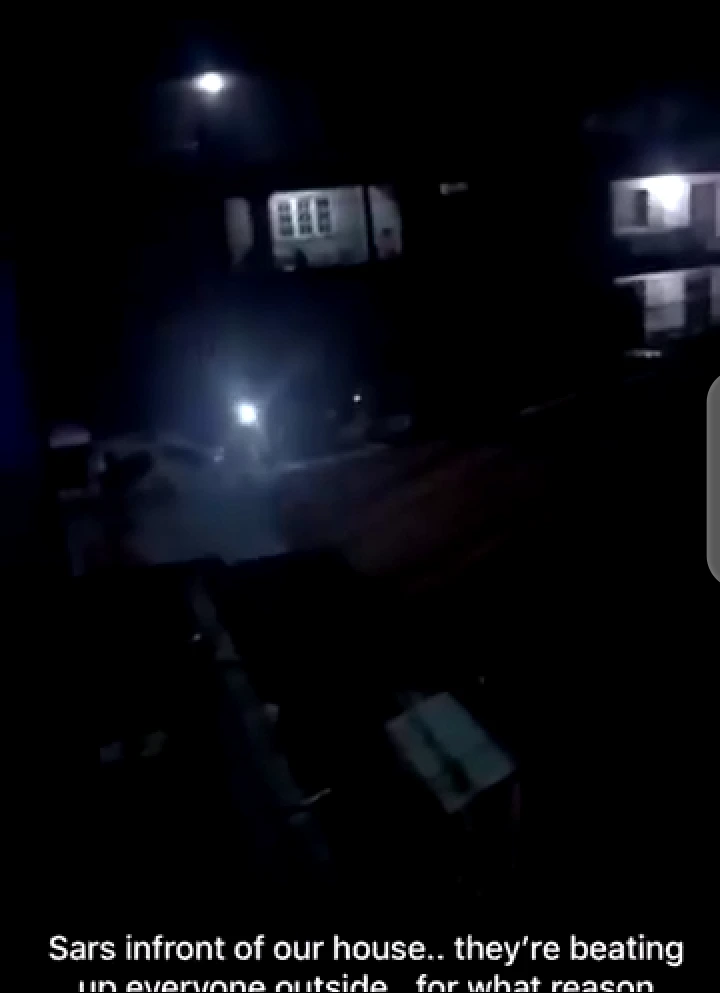 Some minutes after the lady's part of the story, another lady took to messaging on WhatsApp that she actually saw Officers and their vans in her street. According to her, the Officers were arresting people, putting them in their vans, beating and torturing them. The lady said the Officers broke into houses in Surulere, Ojuelegba, Yaba and Somolu areas of Lagos State.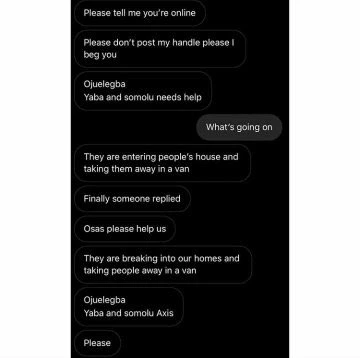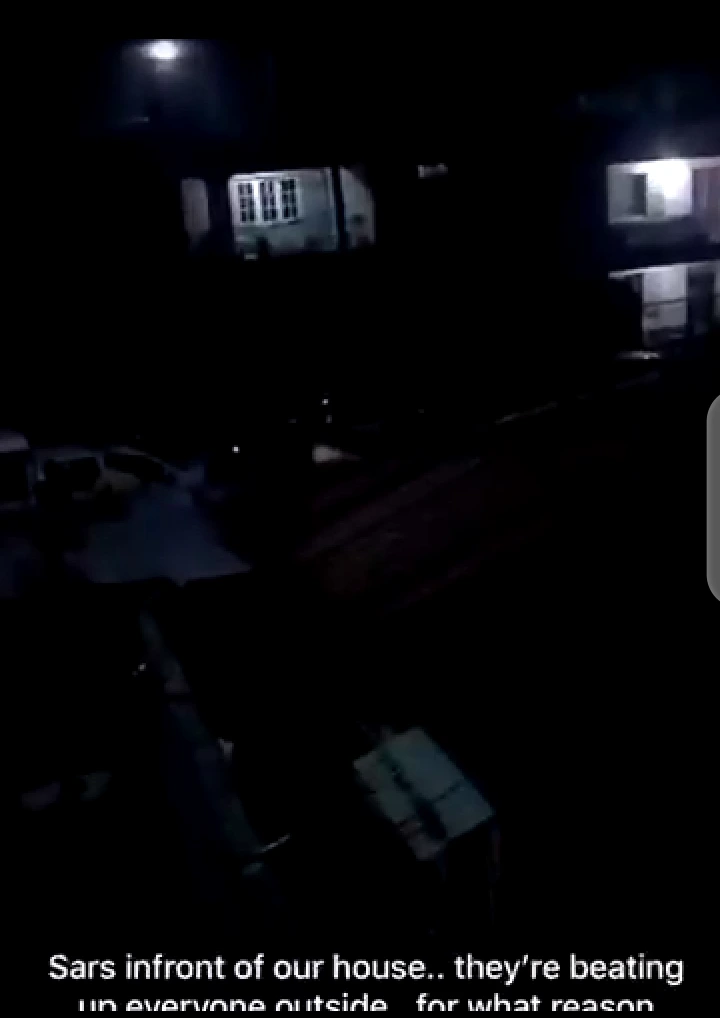 Below are more pictures that are related to the reports given above: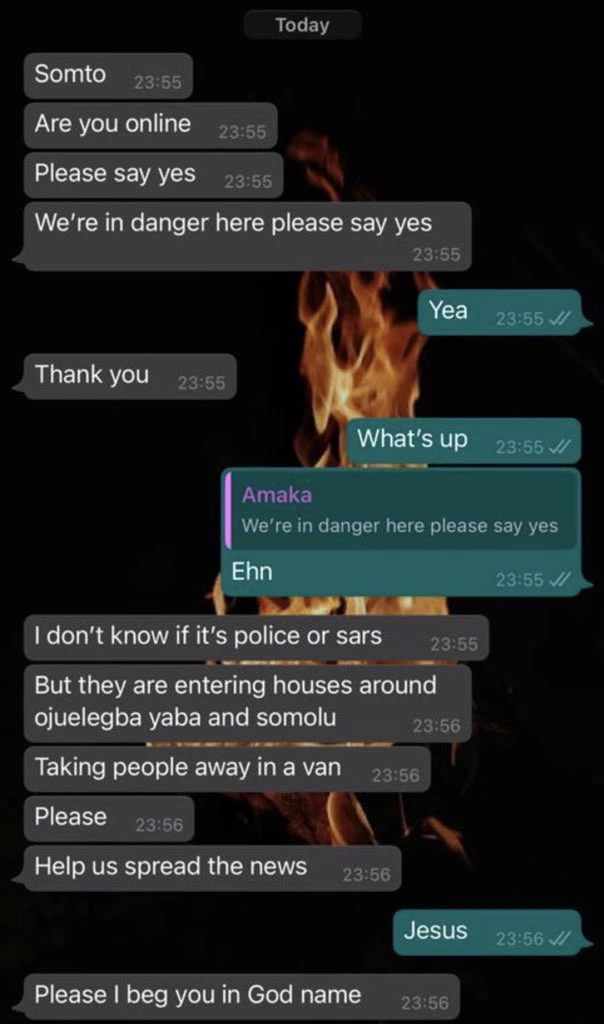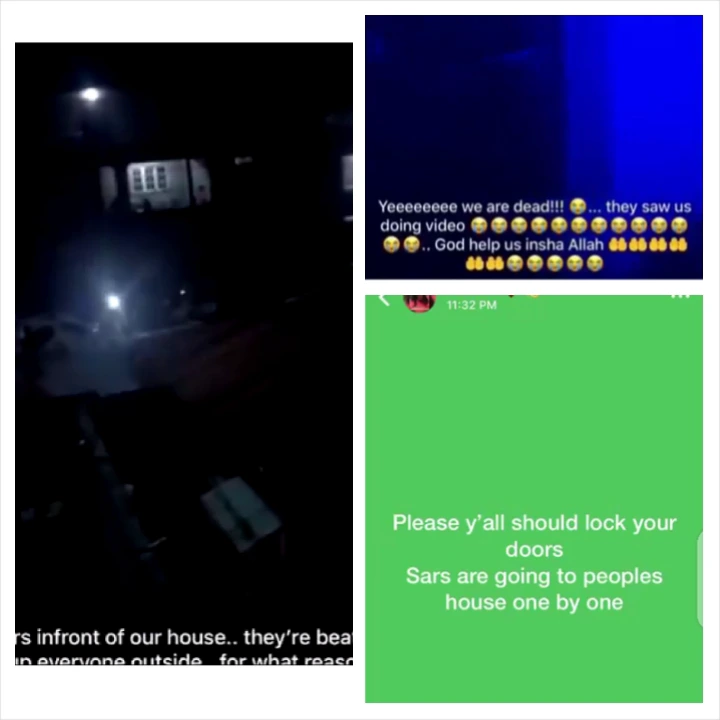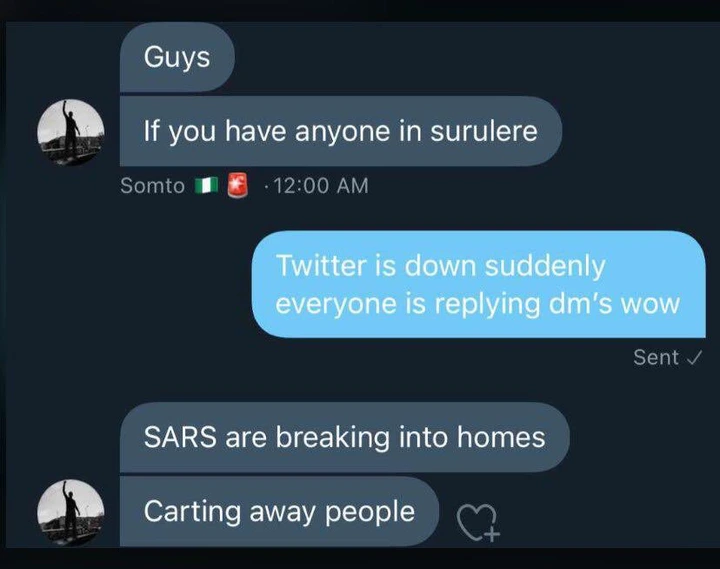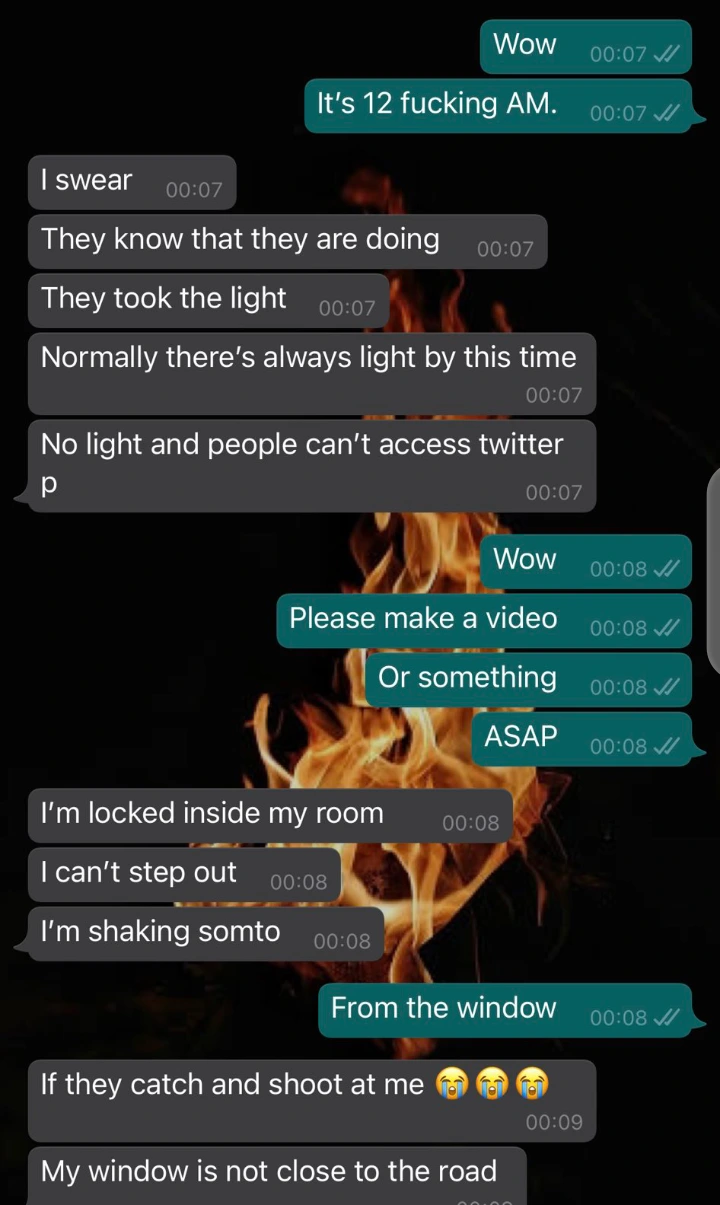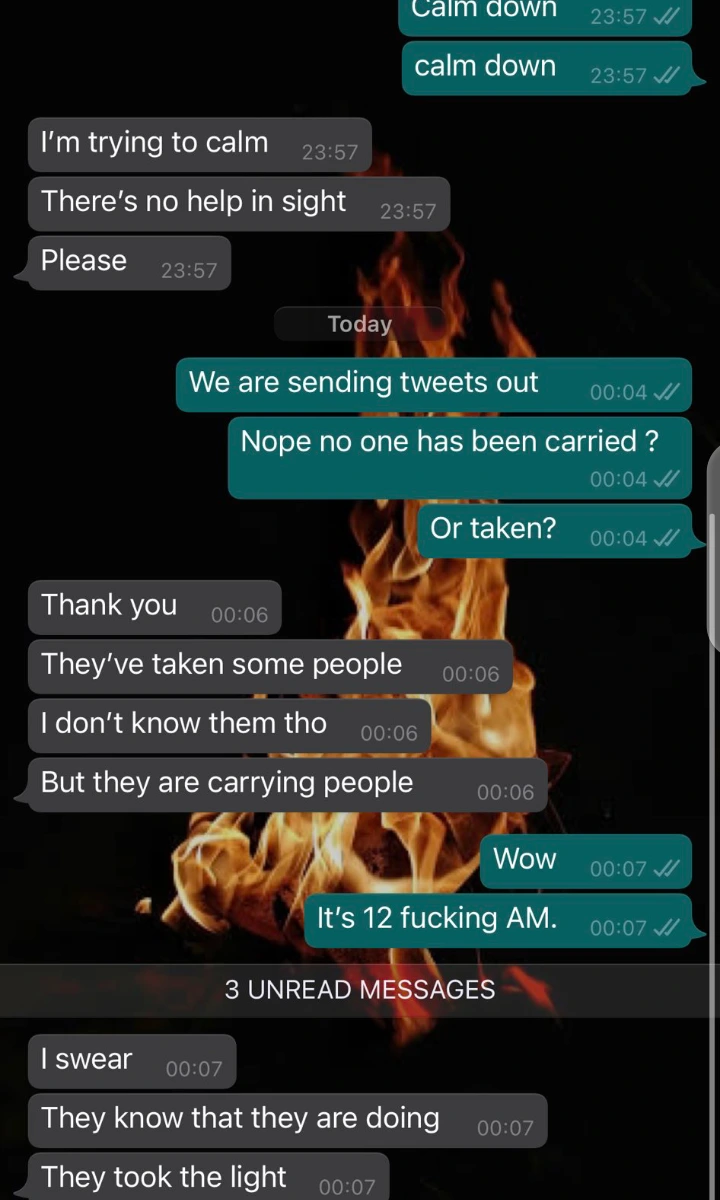 Watch Video 👇
That's all for now. People, don't you all think it's becoming unbecoming? Why should Officers just break into houses in the middle of the night? What could be their demands for torturing people while at their personal residences.