Early this week, the EndSars Protests in Surulere Lagos State turned bloody. About four persons were said to have lost their lives during the Protest. Among the fours persons that lost their lives, one of them was allegedly shot by the Police. Mr Okechukwu Ilohamauzu was driver, and he was not even involved in the Protest, he was just passing by when a stray bullet hit and injured him. Those that were around tried their best to see how they could save him, but in the end, they lost him.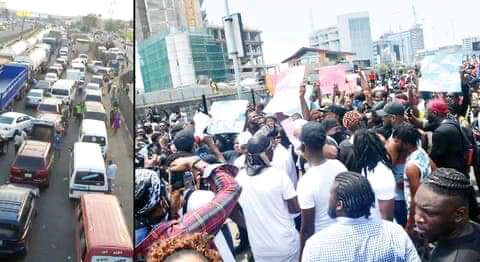 The wife of Late Mr Ikechukwu, Ngozi Ikechukwu, had an interview with The Cable and expressed how she felt by the incident. She never thought that her Late husband, wasn't going to to come back home that faithful day. The woman in the interview, Narrated how calm and peace loving her late husband was.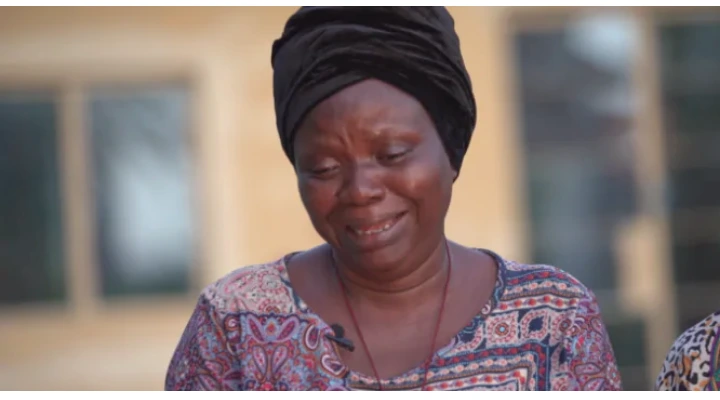 She said that, she and her late husband has been married for over 11 years now. According to her, she said that her husband loves her so much and they both earn little to support themselves. They don't have much, but they try their best to manage the little that they have. She further went on to say that, her joy has been taken from her, and who will help her now? One thing that she pleaded for was that, those who were guilty of Killing her husband should not be allowed to go free.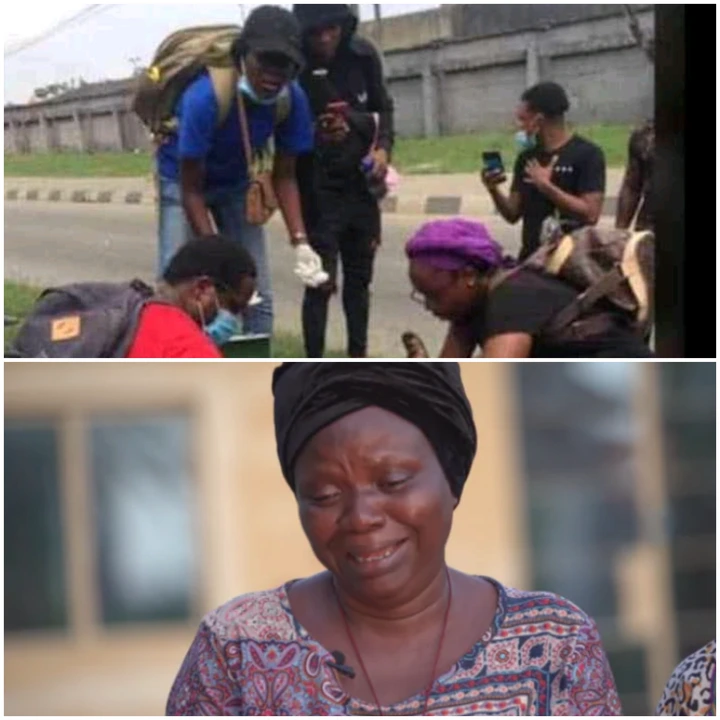 You can just imagine the pains, the poor widow will be going through. If anyone would have told her that her husband won't be alive today, she wouldn't have believed it. I just hope the right authorities look into her case and give the poor widow the Justice that she wants. At least that can help her find a little Peace.
Here are some Reactions from Facebook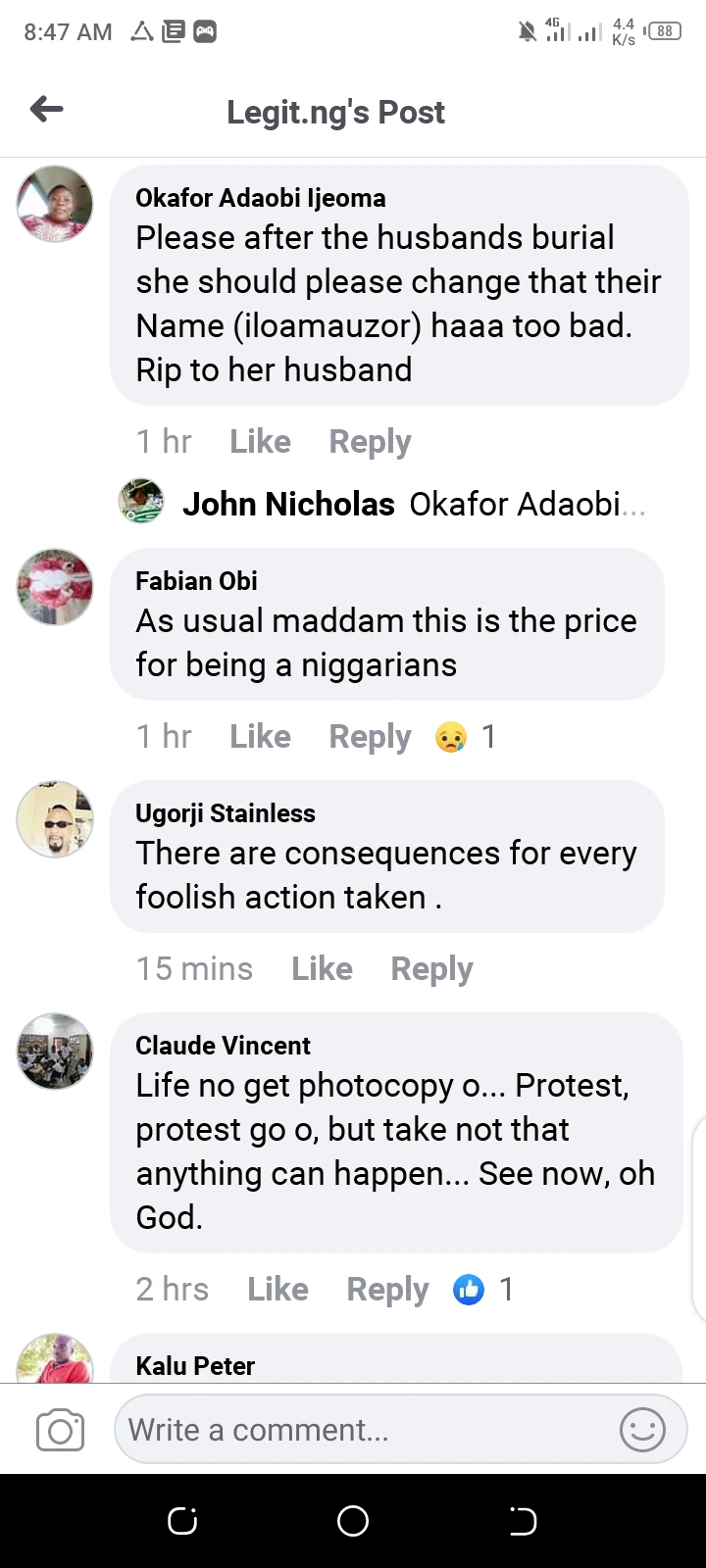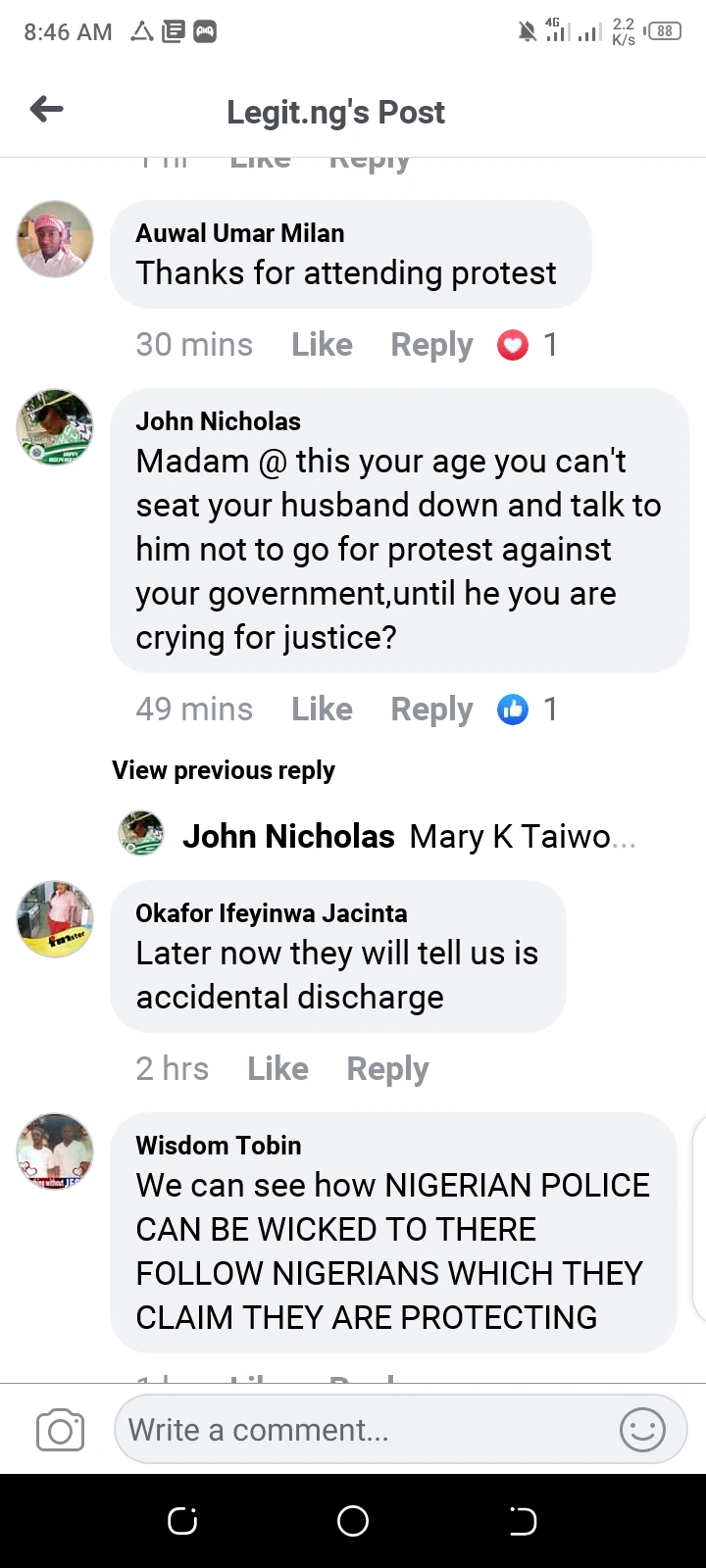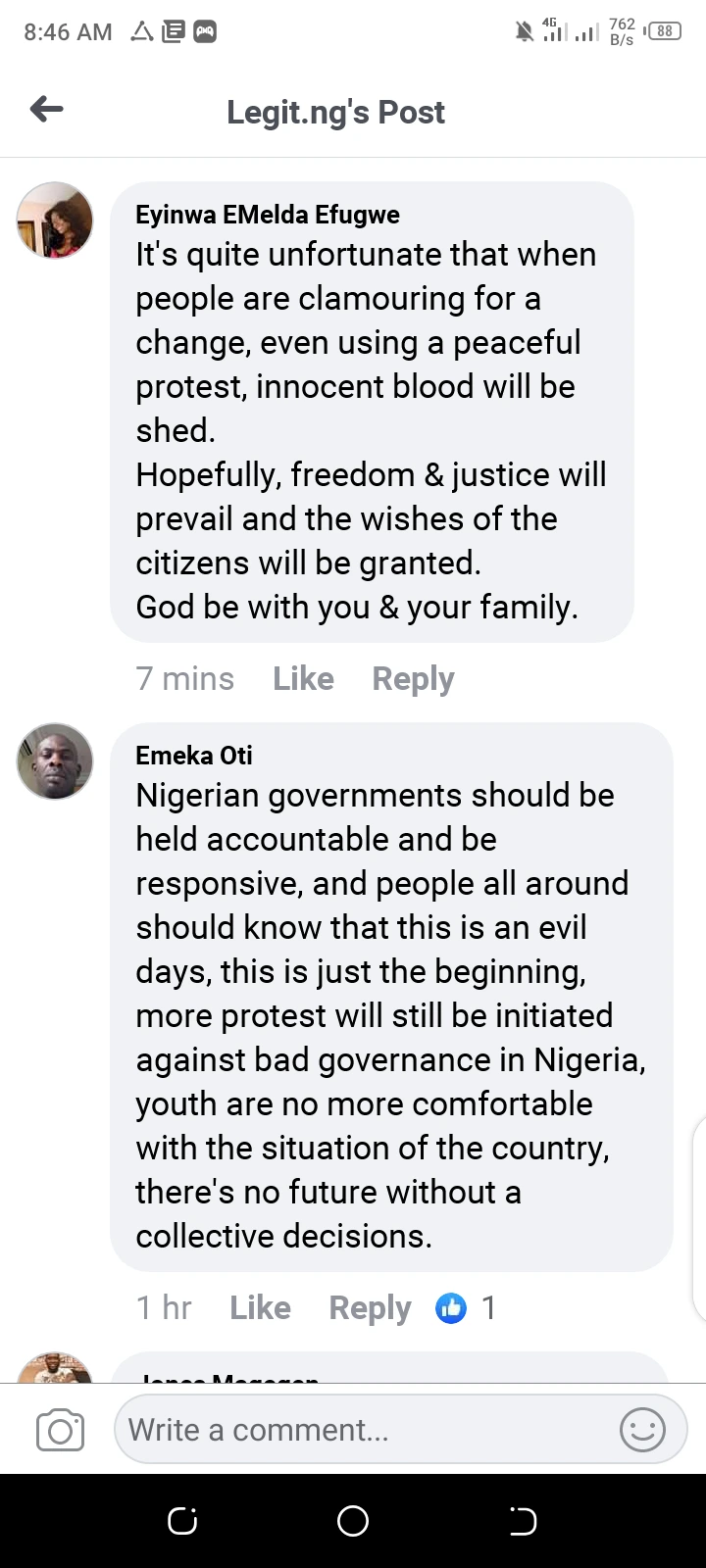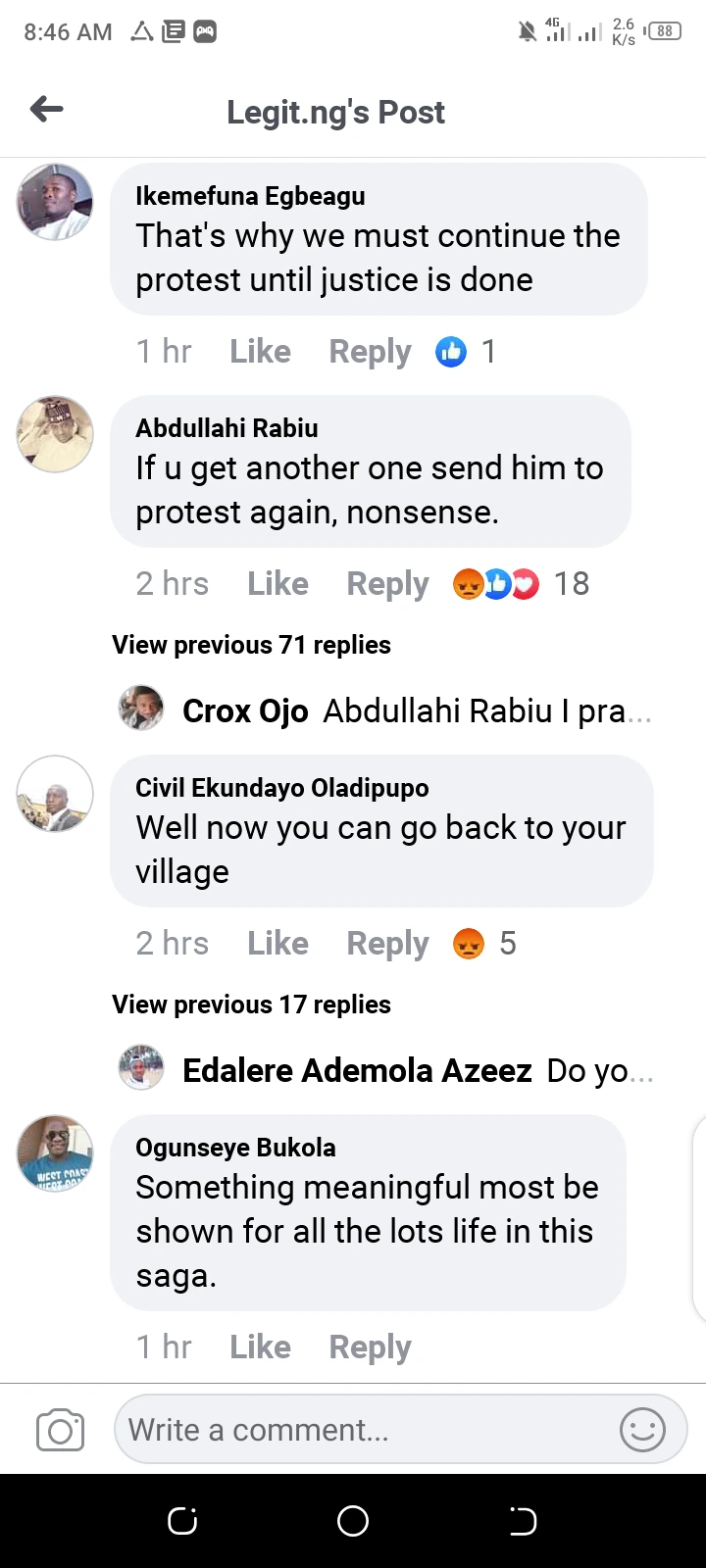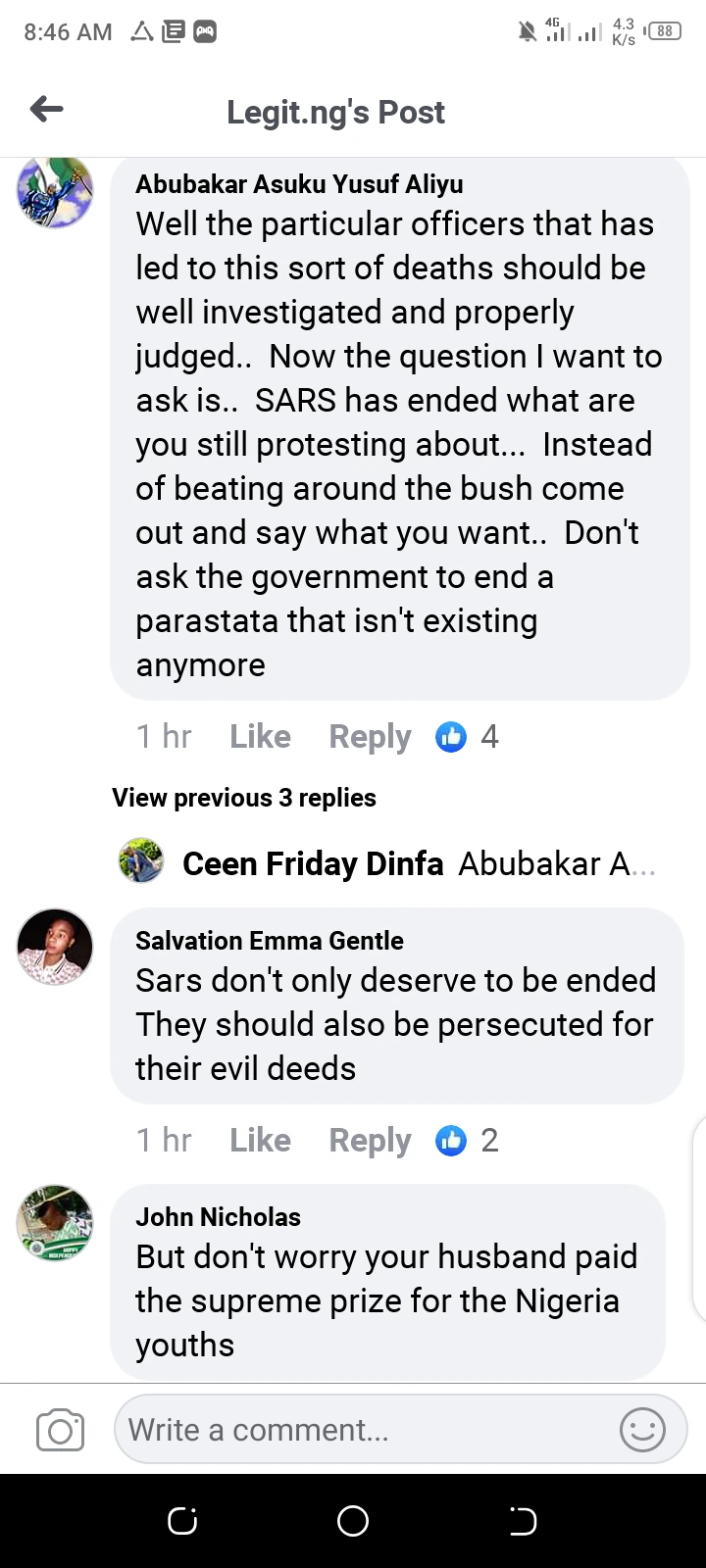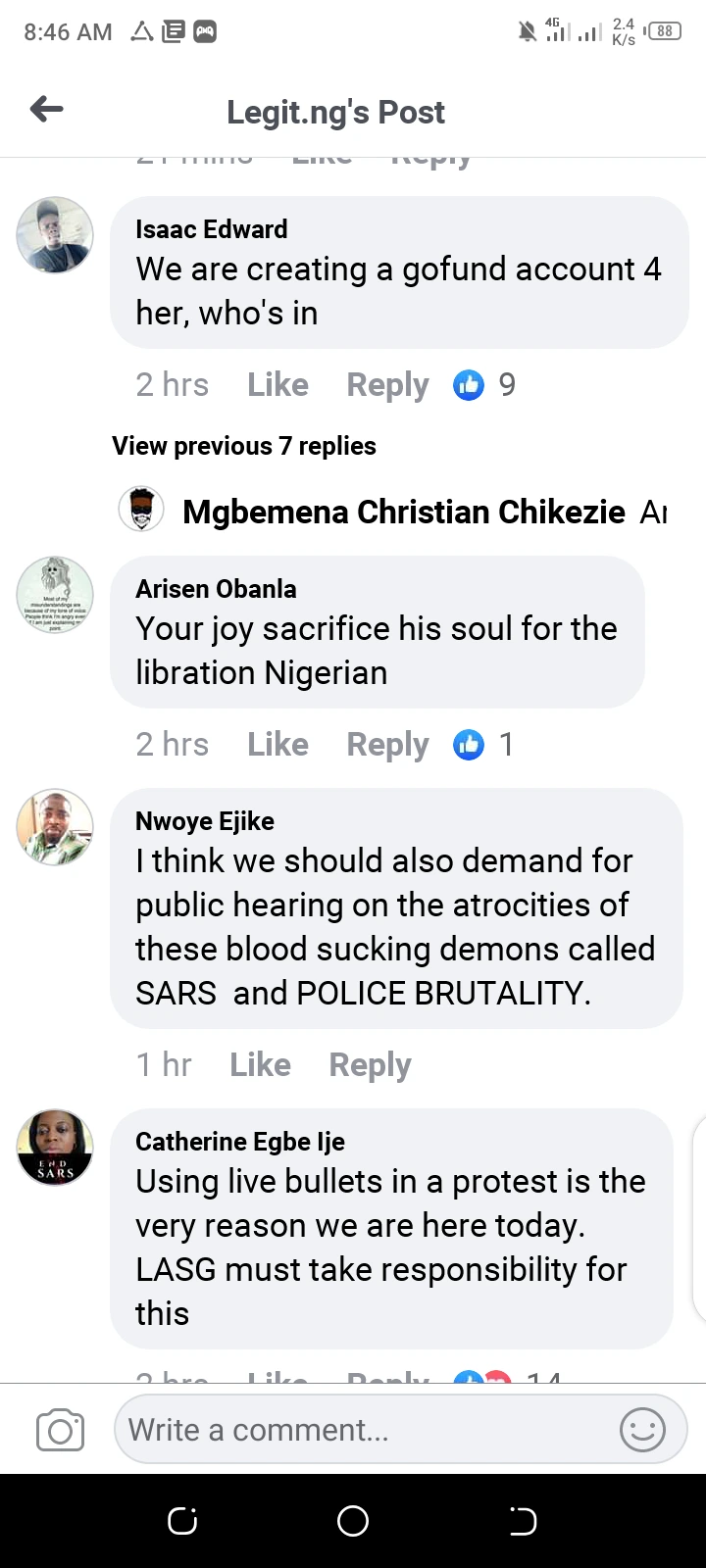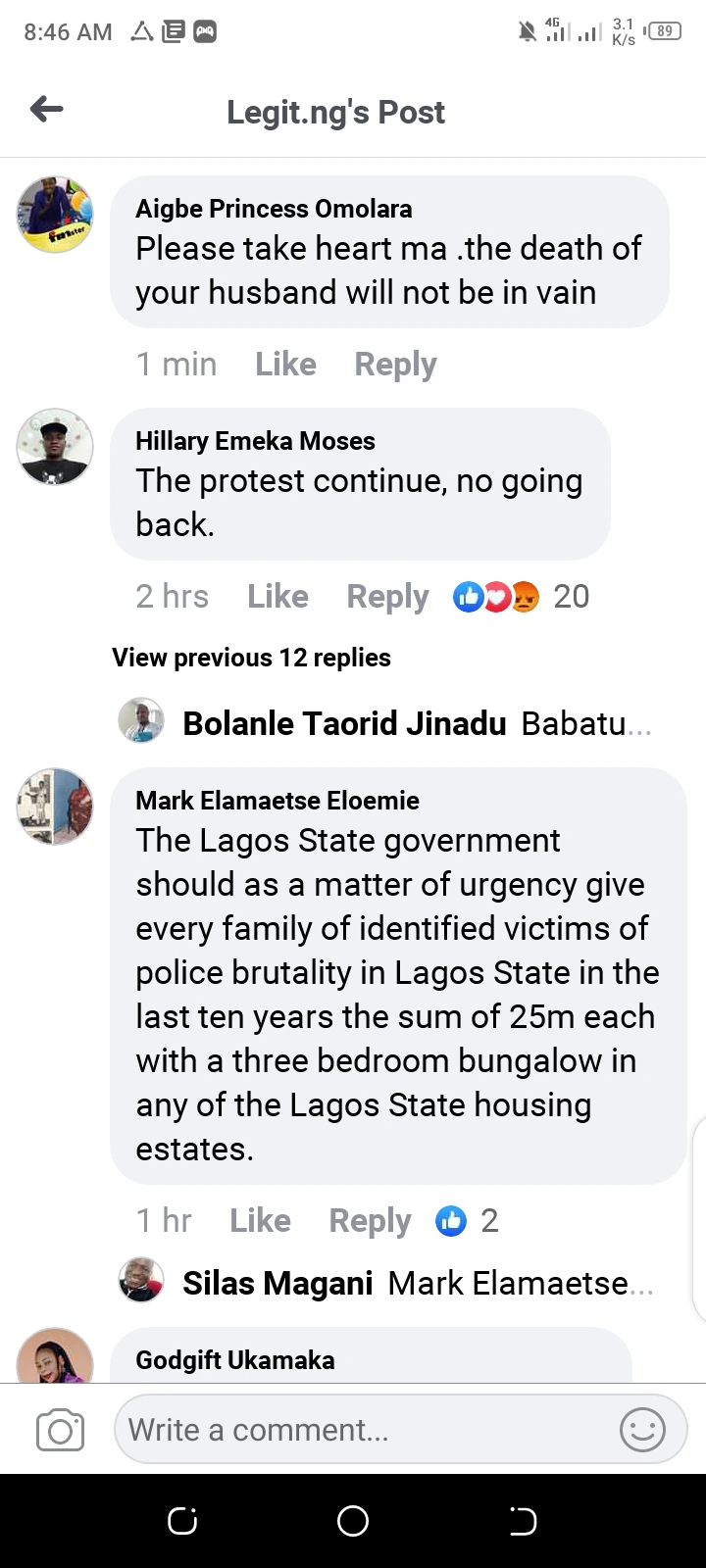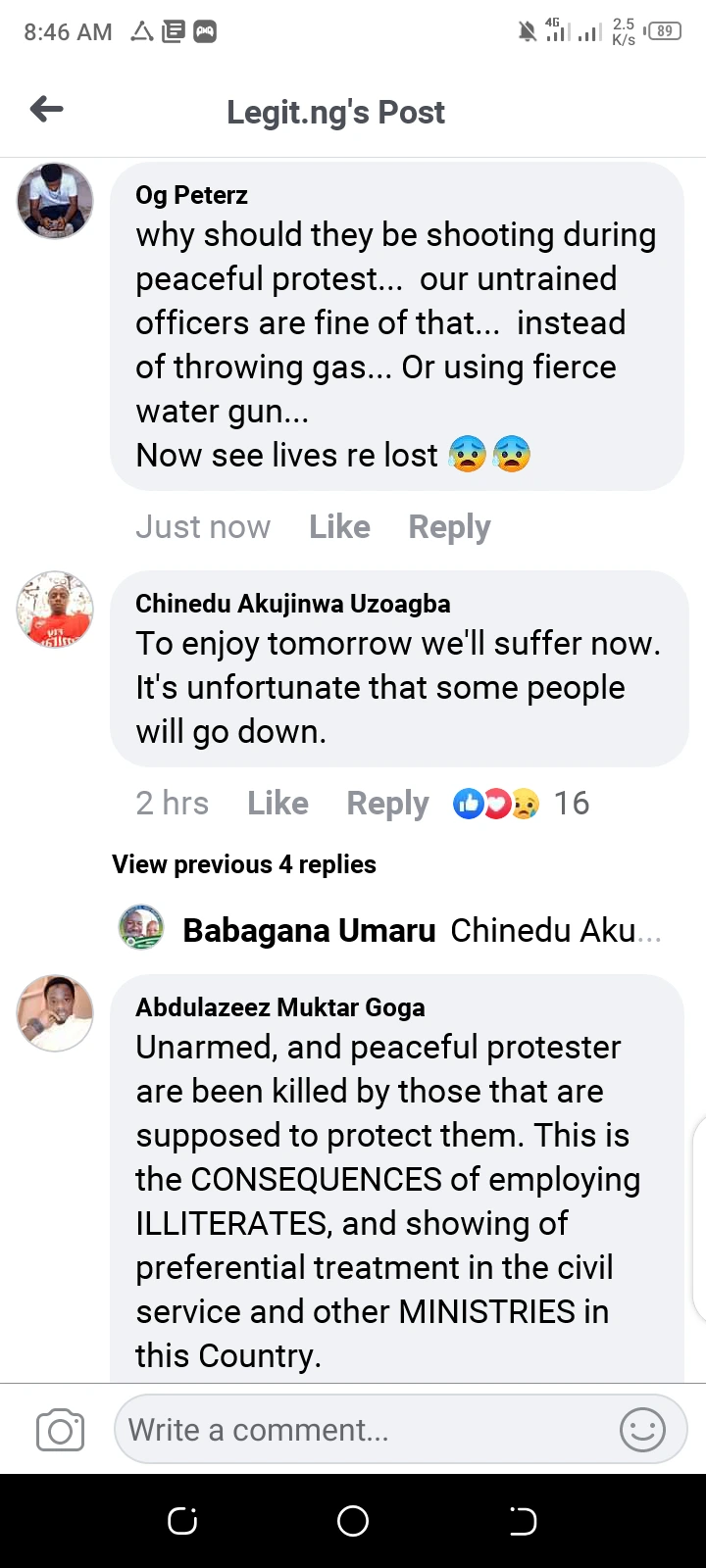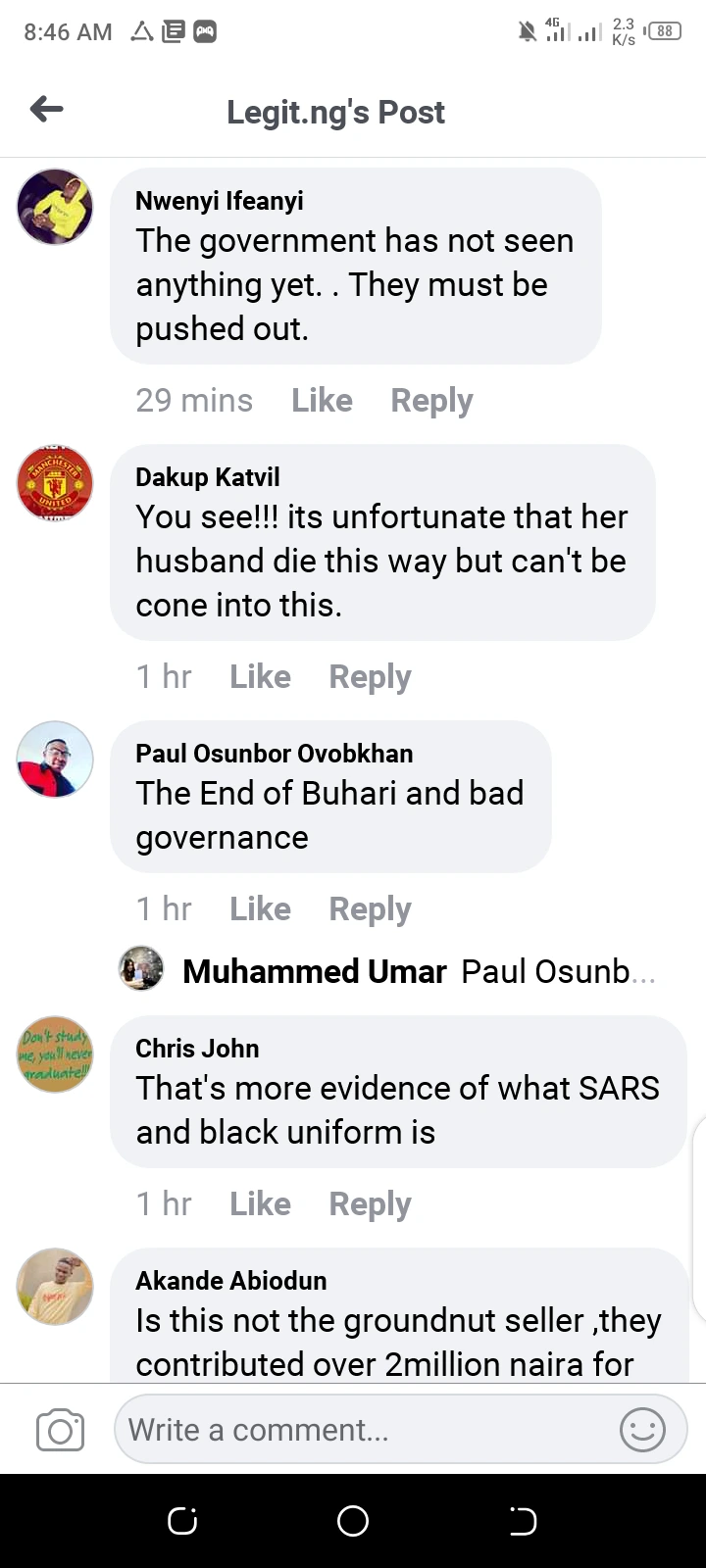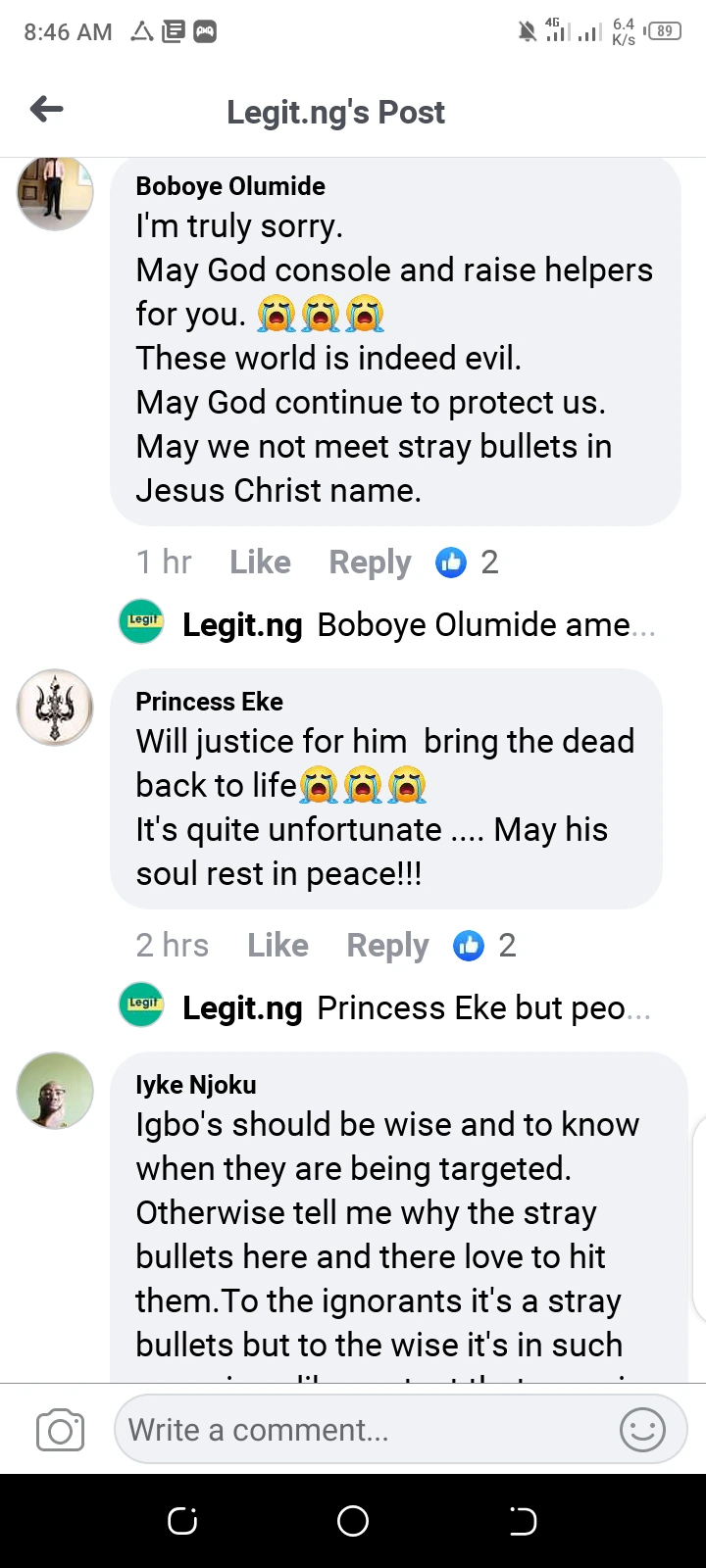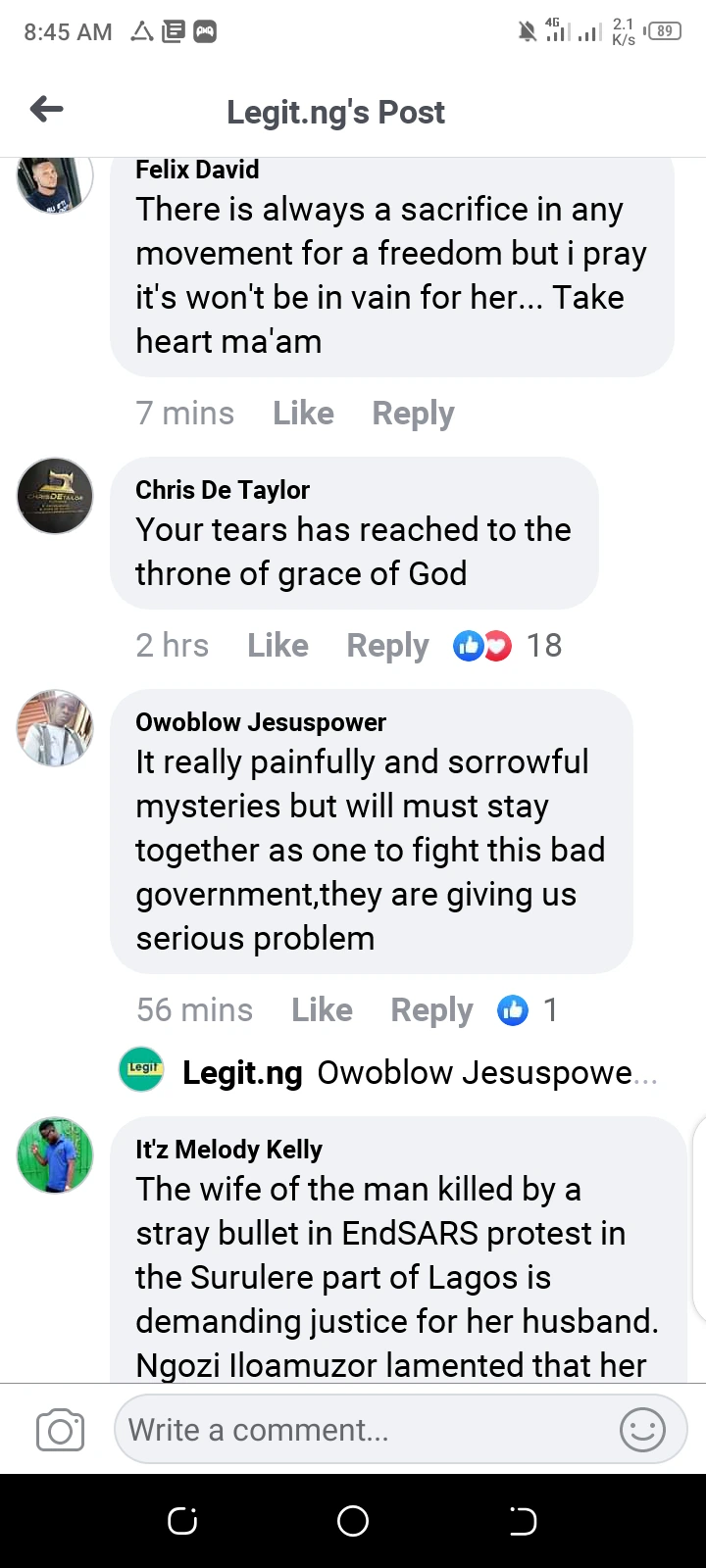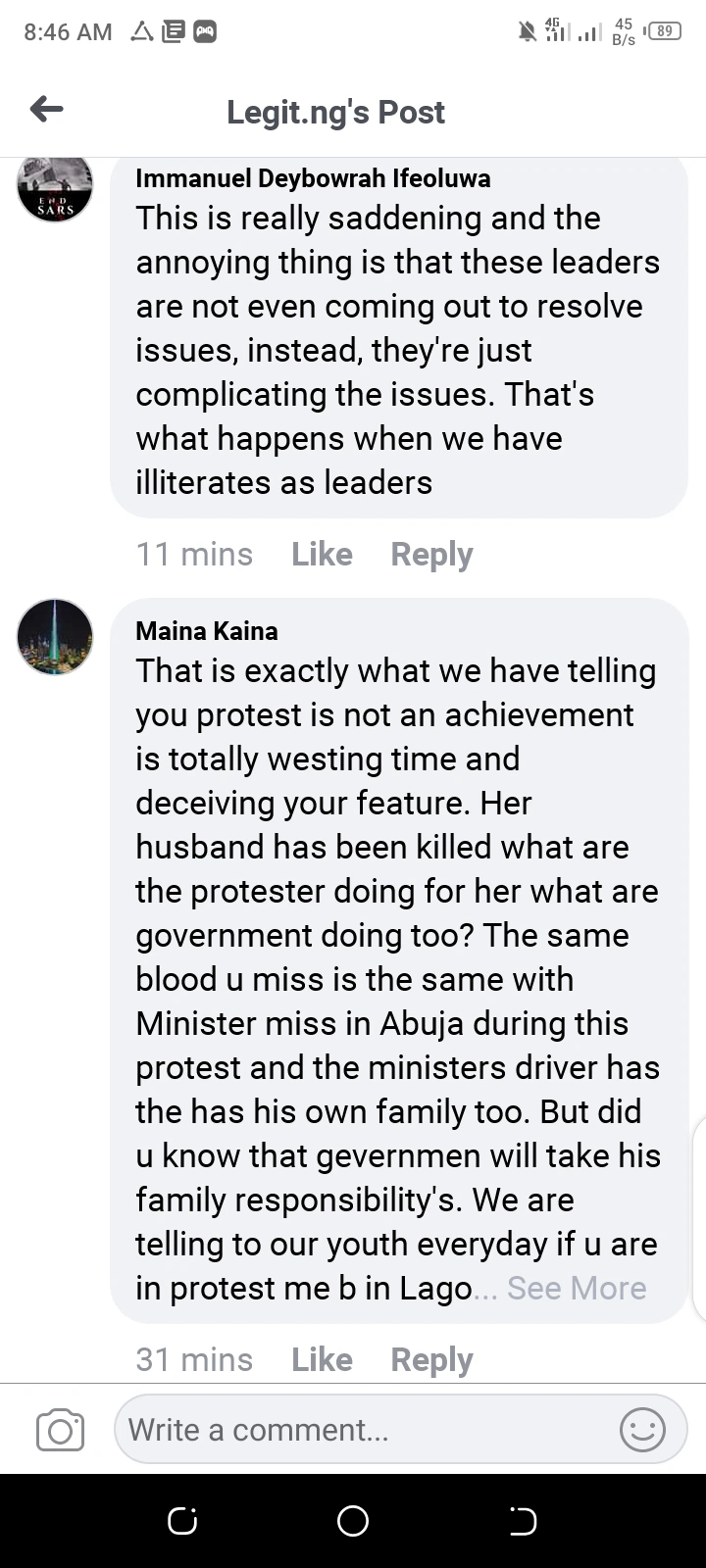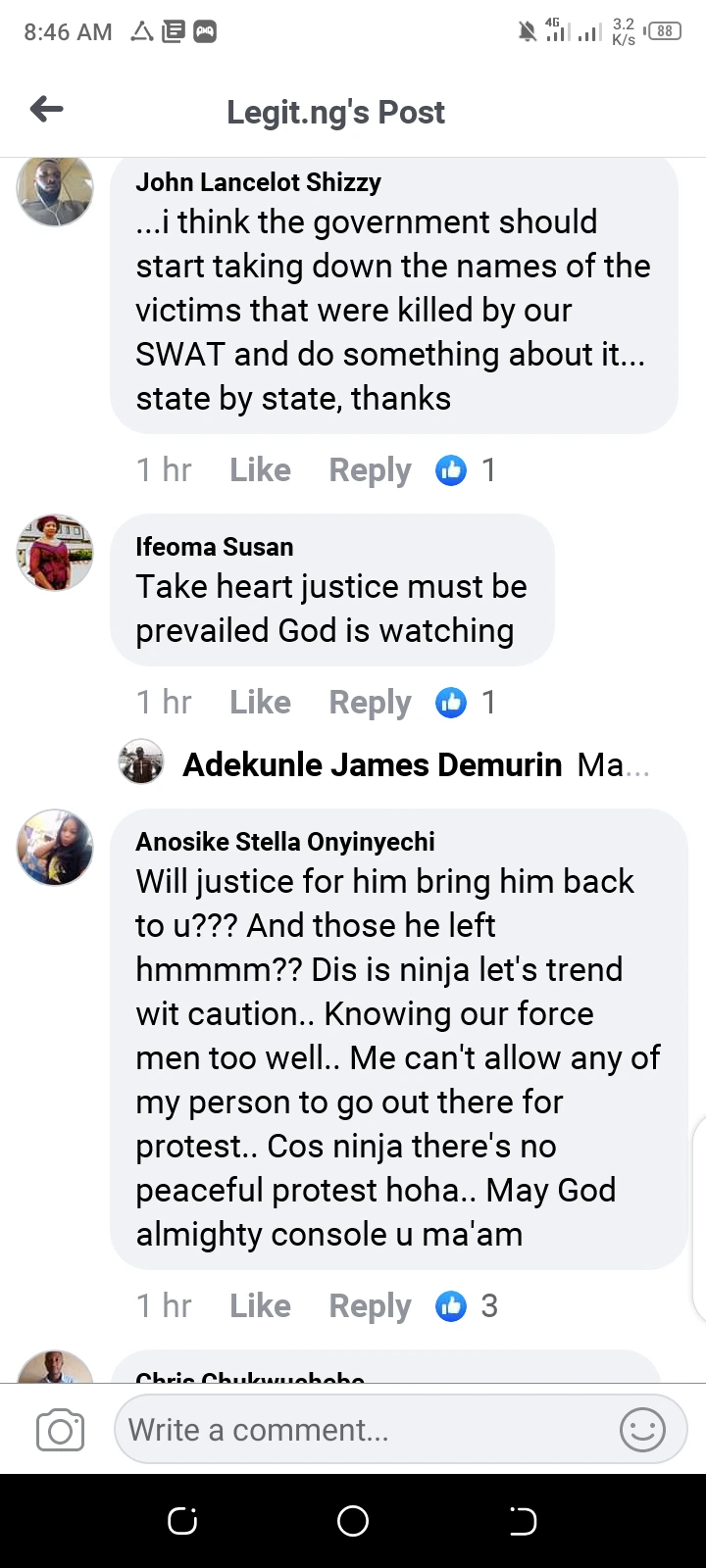 And also, if they Nigerians the government supports her financially, that will also help, even though money can not replace life.