Popular hacking group, Anonymous has claimed via its Twitter handle, that it had breached some Nigerian government websites.
The Nigerian youths have taken to the Twitter platform to express their excitements to the new development from an international cyber group called Anonymous which has issued a warning to the Federal Government concerning the protests and the killing witnessed by the Nigerian youths in the past days.
Recall that Nigerians have taken up their agitations against the Federal Special Anti-robbery Squad (FSARS) by organizing strategic peaceful protest across the nation, which was followed by a severe cause of panic after the security operatives began to shoot lives ammunition at the protesters in Oyo and Lagos state.
A lot of protesters were also reported to have been arrested and detained by the security operatives, with a lot of brutality recorded during the peaceful protests. There were timely intervention of celebrities and lawyers before these arrested victims were released by the police.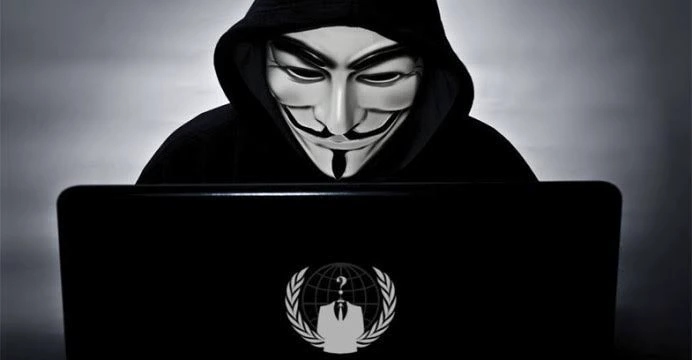 A twitter user pleaded with the organization that the 72 hour ultimatum is too much and that they should just release it to 24 hours so that they can immediately execute their plans if the FG does not address them in the time frame.
Below are some twitter reactions to the new development: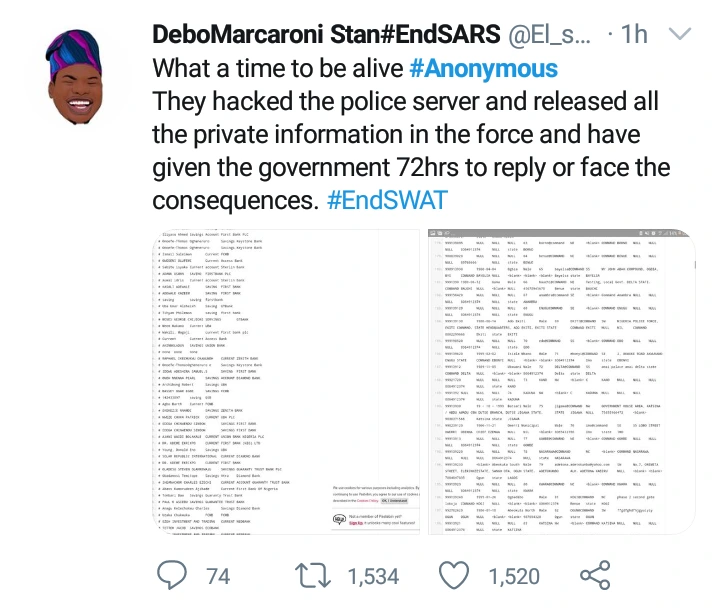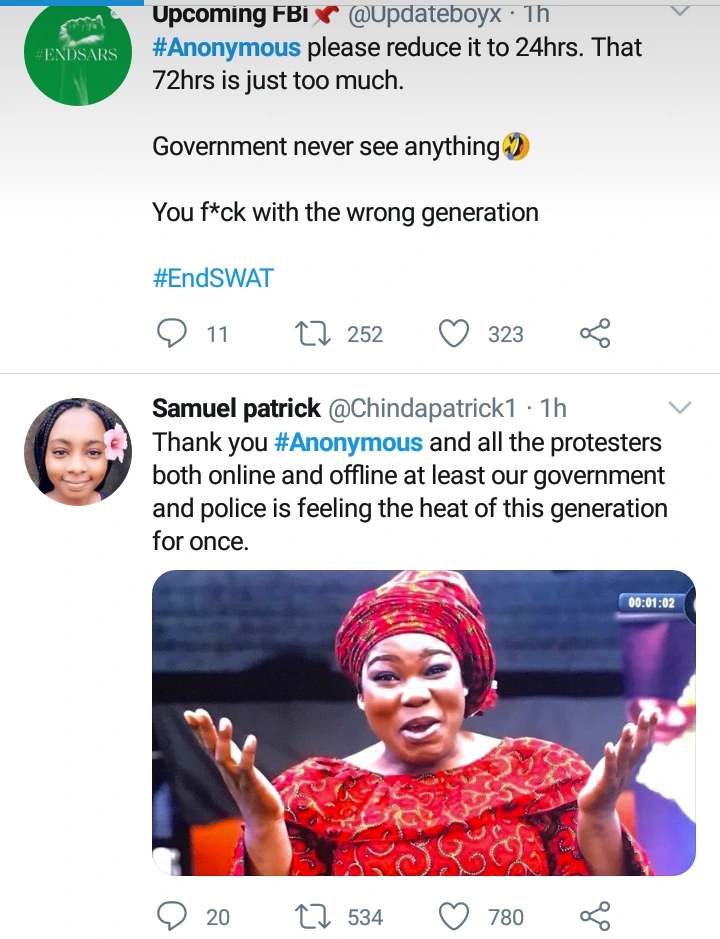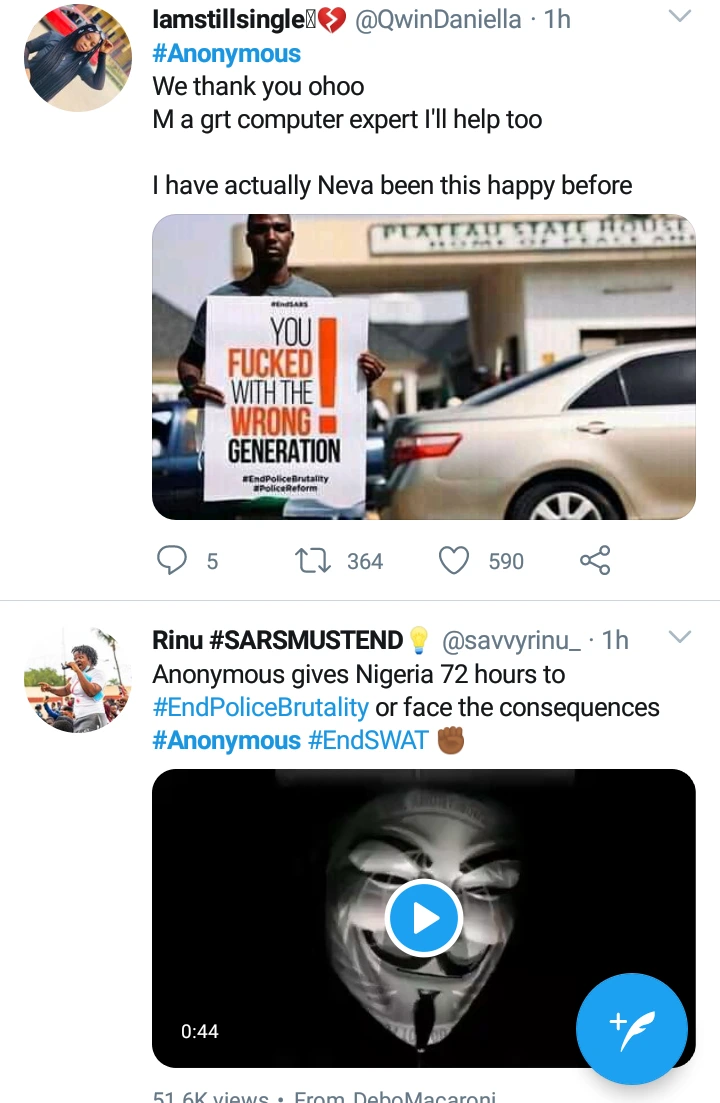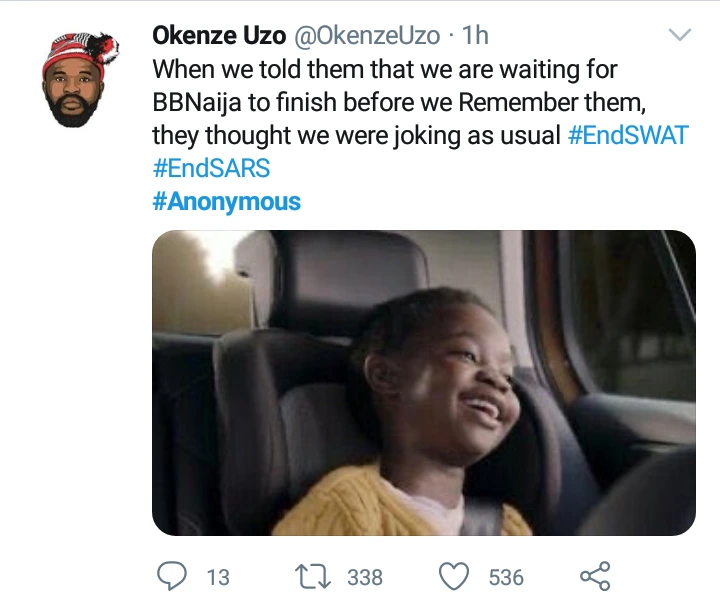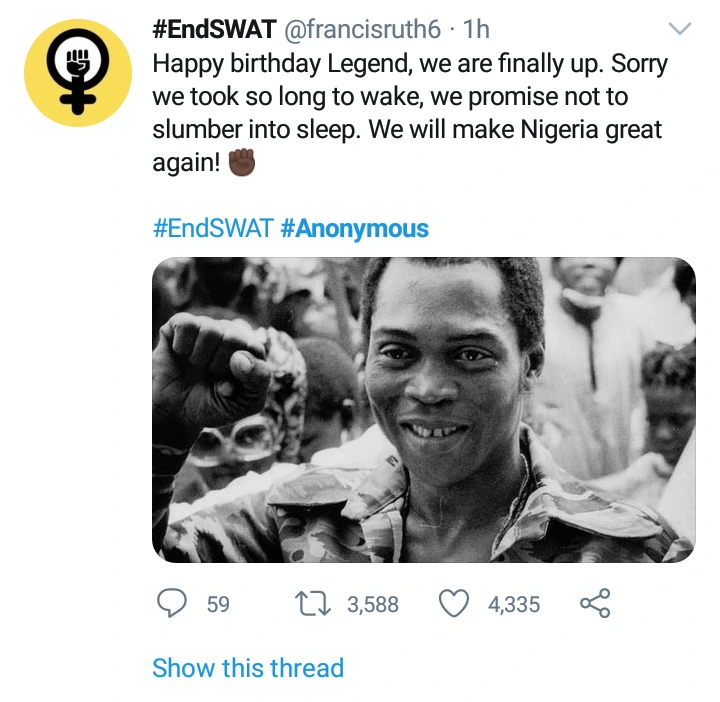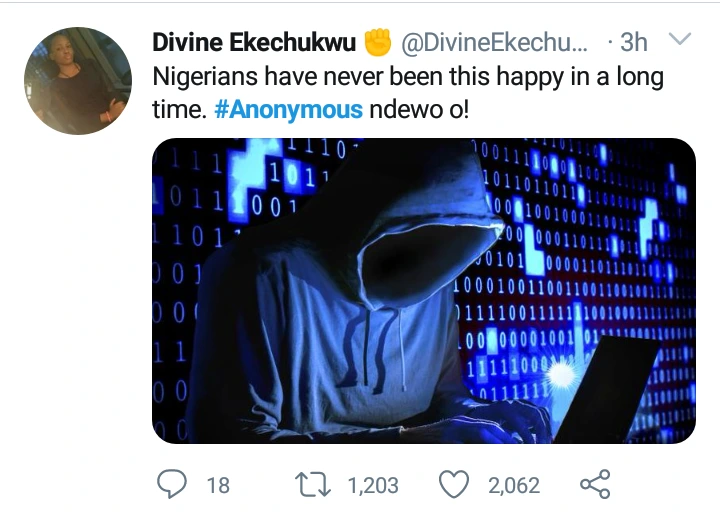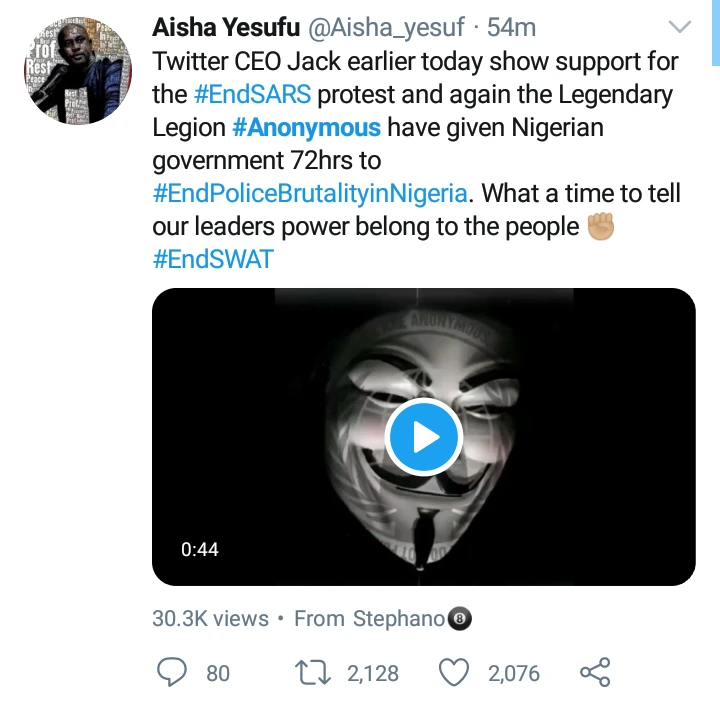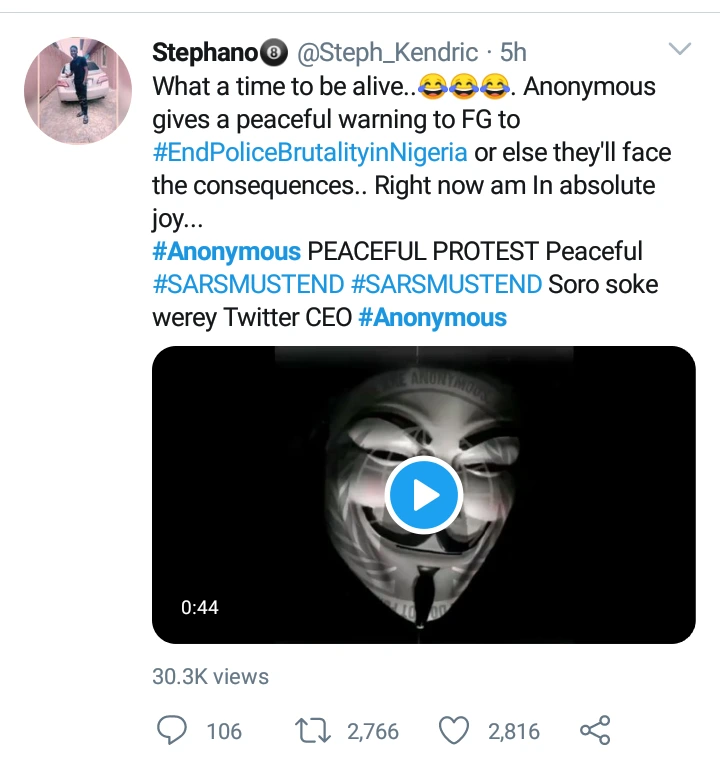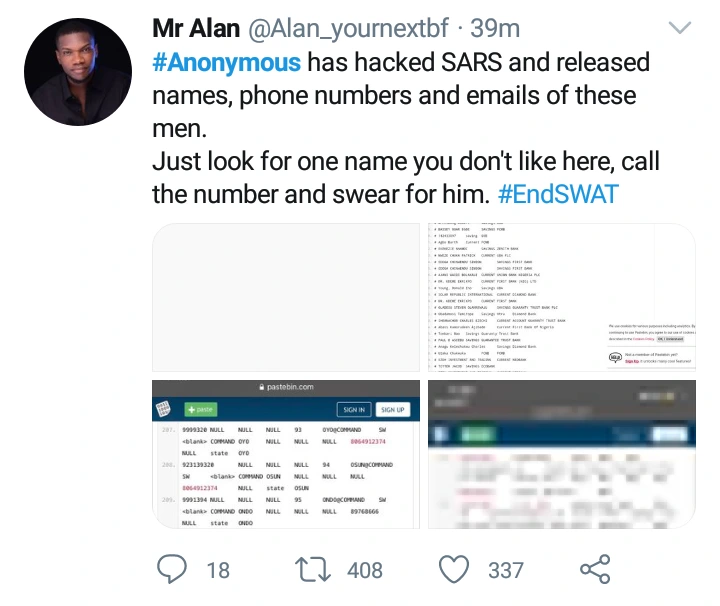 Thus, several international figures and organizations became interested in the demands of the Nigerian youths to end the brutality of police in the country, but no one actually contemplated the insolvent of the notorious cyber organization called Anonymous.
Anonymous is a group of cyber- oriented people, who operate discreetly and launch stealth attacks on organizations, government or country, when they notice that these bodies are being unjust with their actions. They are well known for aiding the helpless in their fight for justice and they are also feared for their vast knowledge of cyber security and hacks.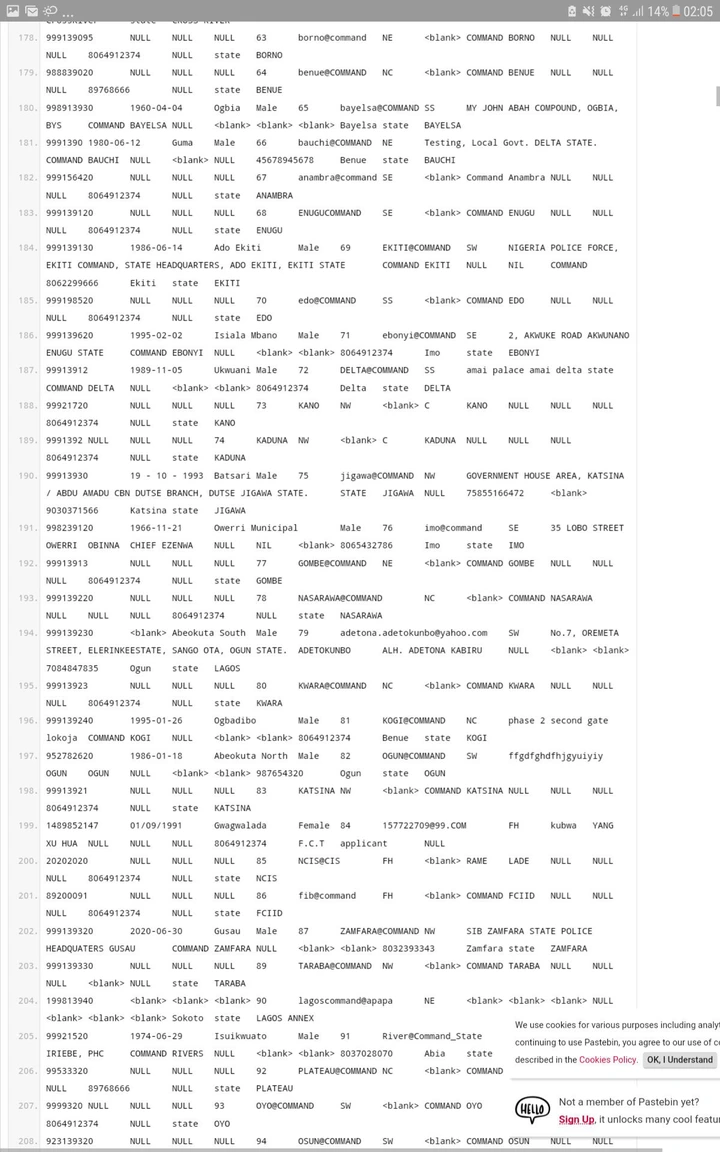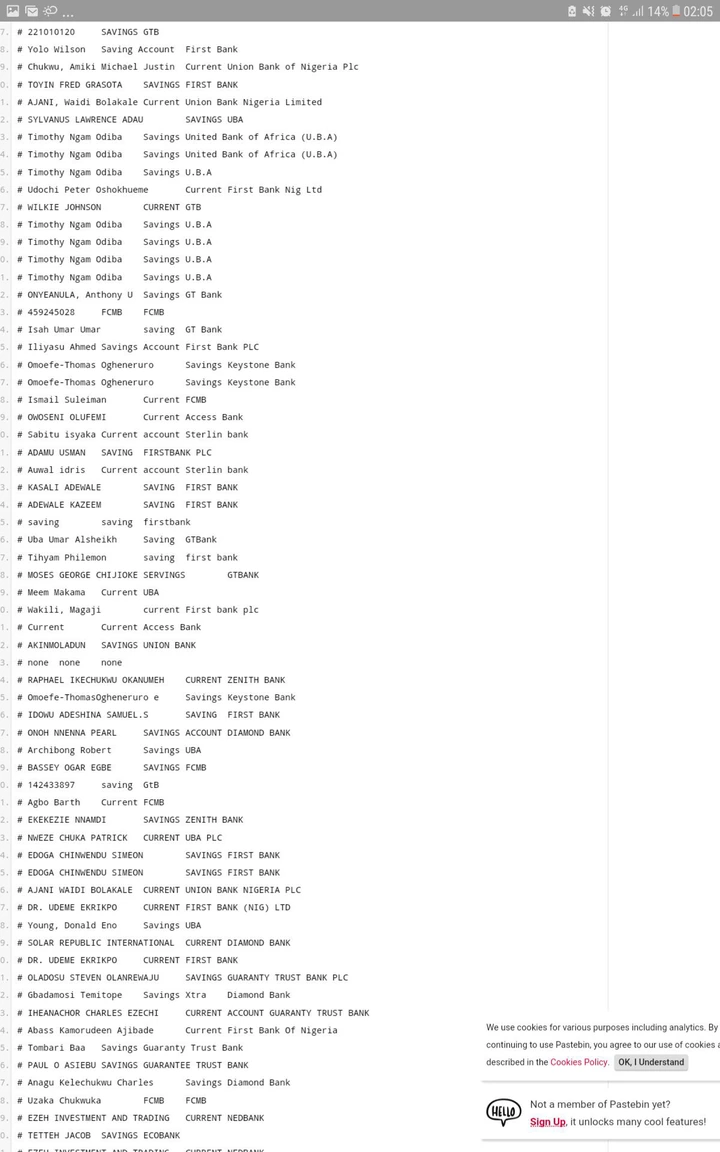 Thus, after coming to learn of the current situation in Nigerian the group released short video, urging the Federal Government to address the injustice done by the Police and warned of an imminent attack if they fail to do so in 72 hours (3 days).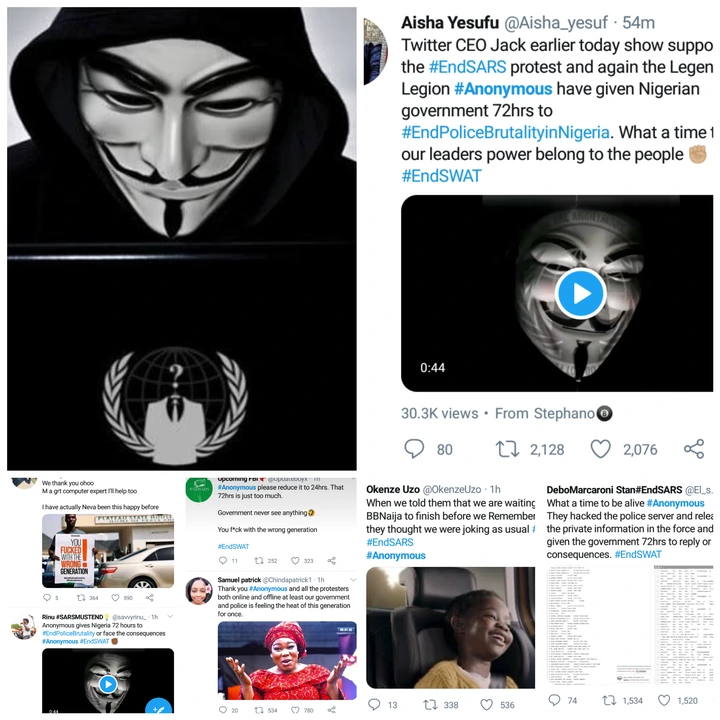 They claim not to forgive nor forget once they are set for anything, and they have also shared some files or Police and SARS official as a testament that they are serious with their demands to the FG.
From demanding an end to SARS, prosecution of rogue police officers, and reforms; protesters are more emboldened, threatening to continue if all their demands are not met. The government is scrambling to contain a situation that is escalating and could dangerously metamorphose into violent clashes with authorities, leading to loss of lives and destruction of properties.