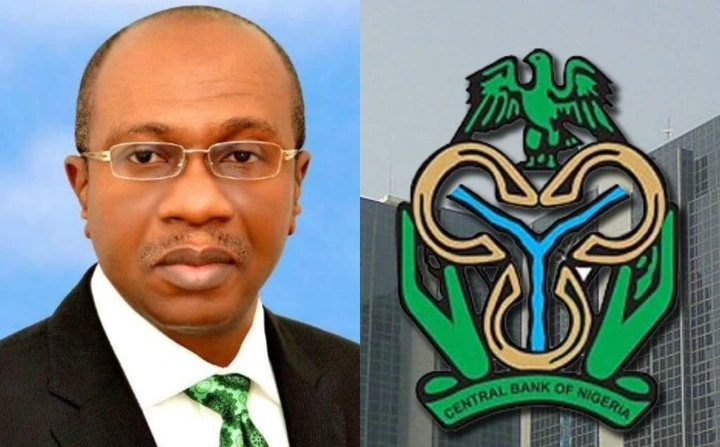 A petition asking the International Criminal Court (ICC) to prosecute Nigeria's Central Bank Governor, Godwin Emefiele, has received over 2,700 signatures within 2 hours of filing it on Change.org.
The petition, filed by one Gideon P., accused the Central Bank of Nigeria (CBN) of de-activating accounts being used by EndSARS protesters to receive donations for advancement of the social movement.
The petition was filed after some of the protesters complained about alleged deactivation of their accounts on payment platform, Flutterwave.
The EndSARS protesters were said to have been using two payment links – one set up by Flutterwave and another by a social advocacy platform called Feminist Coalition – to raise funds for the ongoing protests across the country.
But the protesters started complaining on social media about not being able to receive donations via their Flutterwave links, saying it was "undergoing some maintenance".
A tweet by one Ero Senin (@LaseTawak) later claimed that Flutterwave had been "summoned" by the Central Bank of Nigeria for receiving the donations on behalf of the protesters.
Our Flutterwave Payment Links are undergoing some maintenance. They'll be back up soon.

Please route all donations through:

9951243245 – Providus Bank#SARSMustEnd— feministcoalition (@feminist_co) October 13, 2020
FG has summoned @theflutterwavethrough @cenbank for handling the money for these protest.

How is this even allowed ?!#SARSMUSTENDNOW— Ero Senin | SARSMUSTEND | SARSMUSTGO (@LaseTawak) October 13, 2020
The petition said, "The goal of this petition is for legal actions to be taken against Godwin Emefiele (The CBN Governor) for attempts to sabotage money donated by Nigerians in our Fight against Police Brutality."