Following the violent #EndSars protest in Surulere today,12th of October, the man whose driver was killed in cold blood by the police officers, has narrated how the unfortunate incident happened .
According to the man, the deceased who was hit by a stray bullet, got down from the car to ease himself and before he could get back into the car, he was already lying in cold blood.
We recall that the Surulere #EndSars protest turned violent after police officers shot indiscriminately to disperse the protesters and along the line, two of the protesters were hit by gunshots.
The protesters have since shared pictures and videos of the victims on social media as they scamper for safety.
Watch Video 👇
#EndSARS: Police Officer Mistakenly Shoots Colleague During Protests In Surulere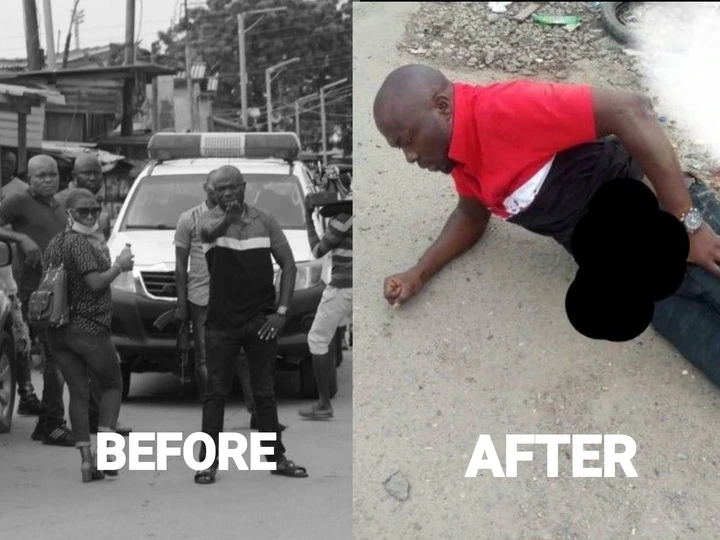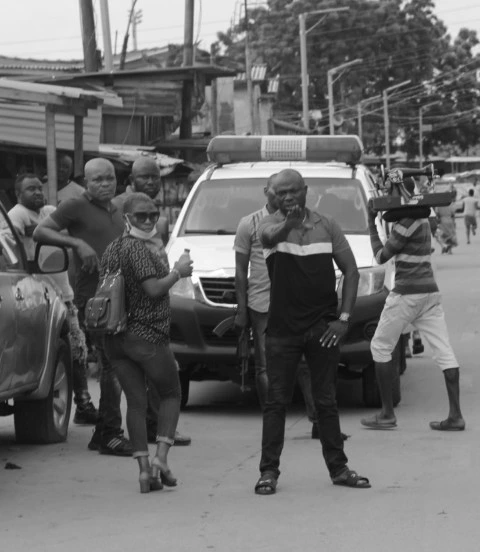 It was moments after that the officers started to shoot at protesters as they scampered for safety. After the shooting went down, protesters went back to the scene to help those that were hit by the bullets, a young man was lying dead already but they later found this police officer lying on the ground, he was mistakenly shot by his fellow police officer who probably didn't notice because they were shooting at protesters. his inner organs were visible as the bullet reportedly shattered his stomach.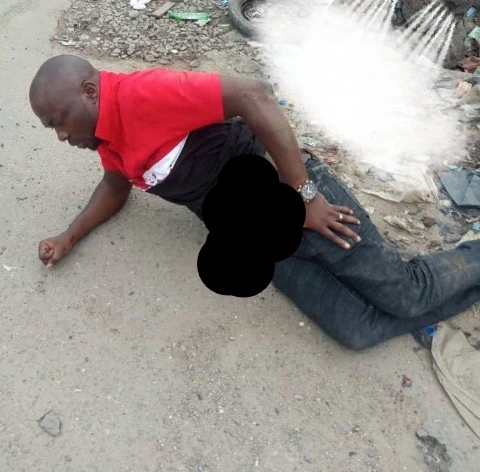 Apparently, when the officers were chasing and shooting protesters, one of the bullet shot by his colleague mistakenly hit him in the stomach.
Check out the posts below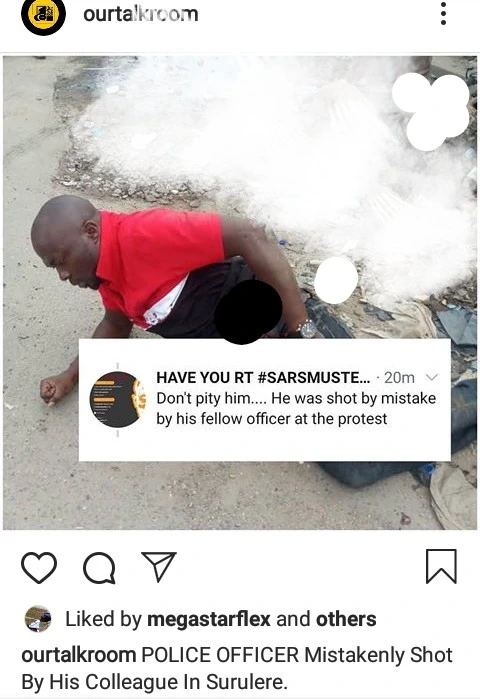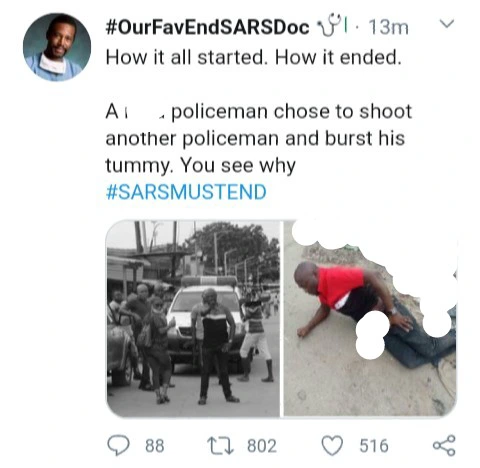 Check out the reactions from people below