A Nigerian based in the United States of America, Kelvin Ejike, has narrated how his experience with operatives of operatives of the FSARS made him vow never to trust Nigerian police officers, and has thrown his weight behind the #ENDSARS protests from his base.
Kelvin who has lived in the US for over 15 years, recounted how, on his last visit to Nigeria, he had a taste of the FSARS brutality and ruthlessness, just because he drove a clean car and looked well to do.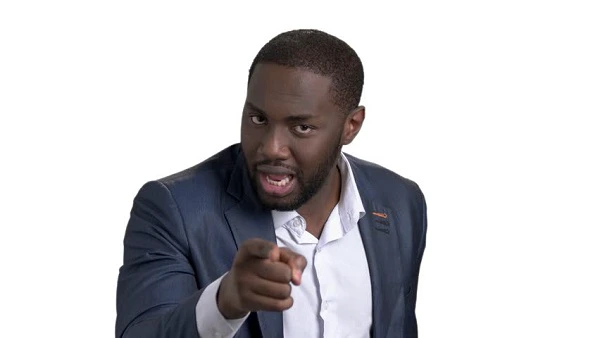 "I am happy that Nigerians, especially the youths and celebrities, have decided to stand up against those murderers and extortionists," Kelvin started.
"Even though I am based in the US, I have thrown my weight behind the Nigerian youths and the Nigerian community in Arkansas where I am based, have planned to join the protest from here.
My last visit to Nigeria exposed me to the FSARS gang and what they made me go through will remain indelible in my mind. And that has made me vow never to trust any Nigerian police officer again, even if he is my brother.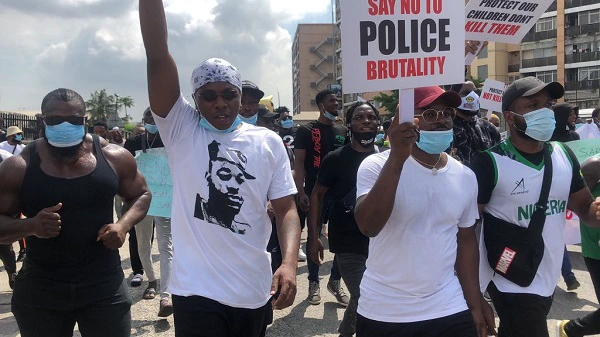 On the day of the incident, an old friend had invited me to his house-warming party in Lekki. The party was to last the whole night but I needed to catch a flight to Port Harcourt the next day, so despite pleas by my friend to sleep over, I had to leave for my hotel in Ikeja.
I left the party at about 10pm with another friend. We had just driven past the Osborne Estate and about to link the Third Mainland Bridge, when we were flagged down at the under bridge, just after the estate, by a police team.
They turned out to be operatives of the FSARS dressed scruffily, some in muftis and slippers. They seemed drunk and were all pointing their guns at us, ordering us to come down from the car.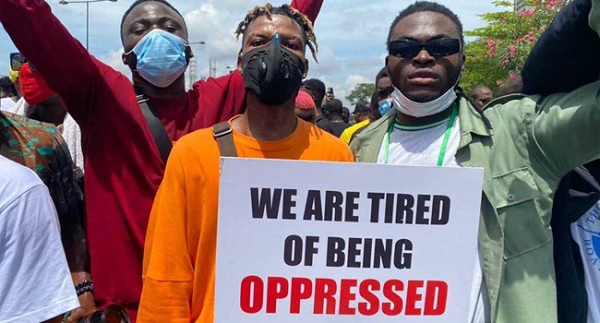 They all looked drunk and I feared that something could trigger in one of them and he could just shoot us, so I told my friend not to make any move or say anything to them. I felt I could handle the situation better.
They asked us where we were coming from and I told them we were coming from a party in Lekki and were going back to my hotel in Ikeja.
One of them said something to the effect that since we stayed in a hotel, we must be Yahoo Boys, but I told them I was based in the United States and only came to Nigeria a few days earlier and was schedule to leave for Port Harcourt the next day.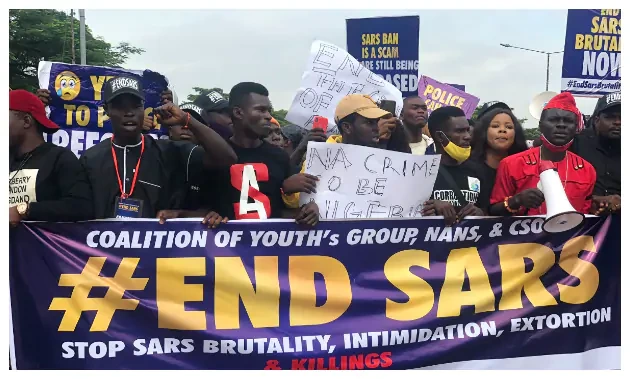 I am sure that was what alerted them to the fact that this was one good prospect to extort. They asked for particulars of the car, but unfortunately, the car belonged to my sister's husband and I used it anytime I came to Nigeria.
When they saw that the particulars had a different name from my identification card, the accusation moved from being a Yahoo Boy to being an armed robber, saying the car was stolen.
One of them collected my phone and forced me to open the phone. He was going through the phone and foreign numbers and photos and came up with the idea that I was an international fraudster.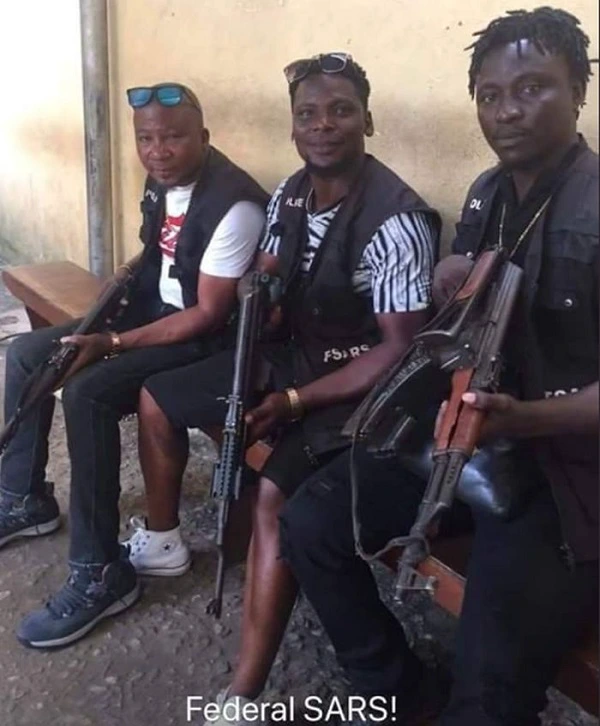 Before I knew what was going on, the guys had descended on me and my friend and started beating us like we were armed robbers. We were lucky they did not shoot us that night.
They refused to allow me or my friend to make any call as they seized our phones. They brought out handcuffs, cuffed our hands and pushed us into their vehicle and drove away while some of them got into our car and drove behind us.
They drove us around for a while and I did not know where they were taking us to till they got to a point on the Third Mainland Bridge, they stopped and ordered us to come out.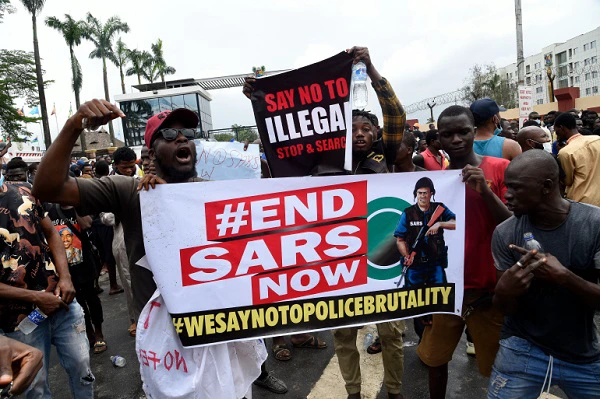 I was so scared as I thought they were going to shoot us and dump us into the ocean. At that point, I was ready to do anything to get off their hook.
The one who seemed to be the leader of the team told us we had two options. One was that they would drive us to a bank and we would withdraw money from the ATM and give them, while the second option was that they would shoot us and dump us in the lagoon.
We needed no second prompting and agreed to go with the first option. They put us back into the patrol van and drove to an ATM machine around Adekunle area of Yaba, and, with a gun pointed to my head, made me empty my account in cash and in transfer, to them.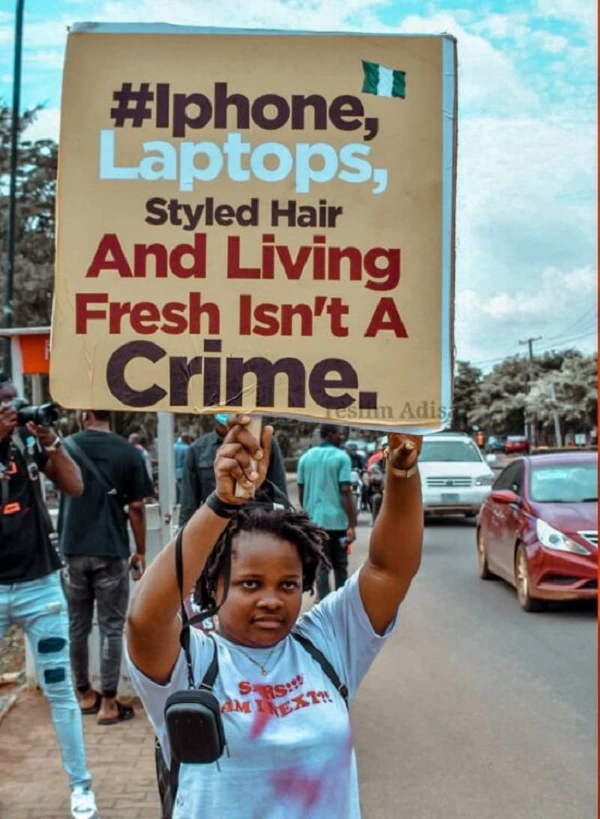 In all, they extorted me of over N1.2 million that night, money I wanted to use for a business transaction in Port Harcourt, while my friend was made to part with N360,000. Before then, they had searched me and took about $1000 I had on me.
I thought that was the end of our ordeal but the heartless guys drove us around, basking in the euphoria of their big catch.
It was around 5am that they let us go and warned us never to report the matter to the police or they would come after us and eliminate us. I was devastated and traumatized. How could police officers in my own country be such crude beasts, I kept asking myself?
I could not go to Port Harcourt again as I could not raise the money for the business on such a short notice. That was the most harrowing experience I had ever experienced in my life and since then, I have lost all respect and trust for the Nigerian police.
I am in full support of the #ENDSARS protest by Nigerian youths and the celebrities who have thrown their weight behind the demonstration going on in Nigeria."