Sexual fidelity is one of the most important symbols of commitment in a relationship. Yet it is increasingly under attack from new pressures, and few of us understand why people have affairs or how best to recover from them.
Although precise figures remain elusive, surveys in Nigeria suggest that between 25 and 70 per cent of women — and 40 and 80 per cent of men — have engaged in at least one extramarital sexual encounter.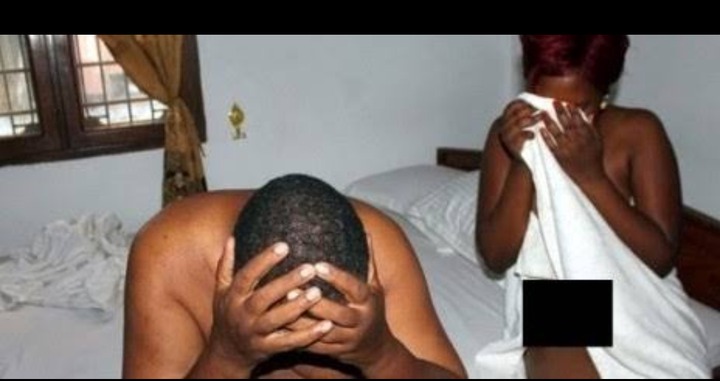 So why do so many people risk everything for the sake of a fleeting affair?
Cheating is one of the causes of marital and relationship conflicts. Whenever a person found out that his partner is cheating on him or her, there is high probability that the relationship will not last long. But people have now normalize it, because everyday, you will see the news of someone cheating on his partner on social media.
A woman; Name withheld for privacy's sake discovered that her husband is cheating on her – the story was shared in a popular relationship group named "The Home Builders Forum.THBFI". Posted by Racheal Mel, the admin of the group.
The woman stated that her husband is thinking that he can outclass her because he told that her he travelled to Delta State penultimate week and he will be returning next month. But surprisingly, she has seen him two times in town, yet if she calls him he is telling a different story. Whenever she calls him he will tell her that he is in Delta and the weather there is dealing with him. She has already traced him and found out that he lodged in a hotel with another lady and he is paying ₦15,000 daily for the hotel rent. She urged the admin to publish the story without editing it because she knows the husband whom she identified as Felix Ogiri is also a member of the group. Below is the full message shared by the admin of the group: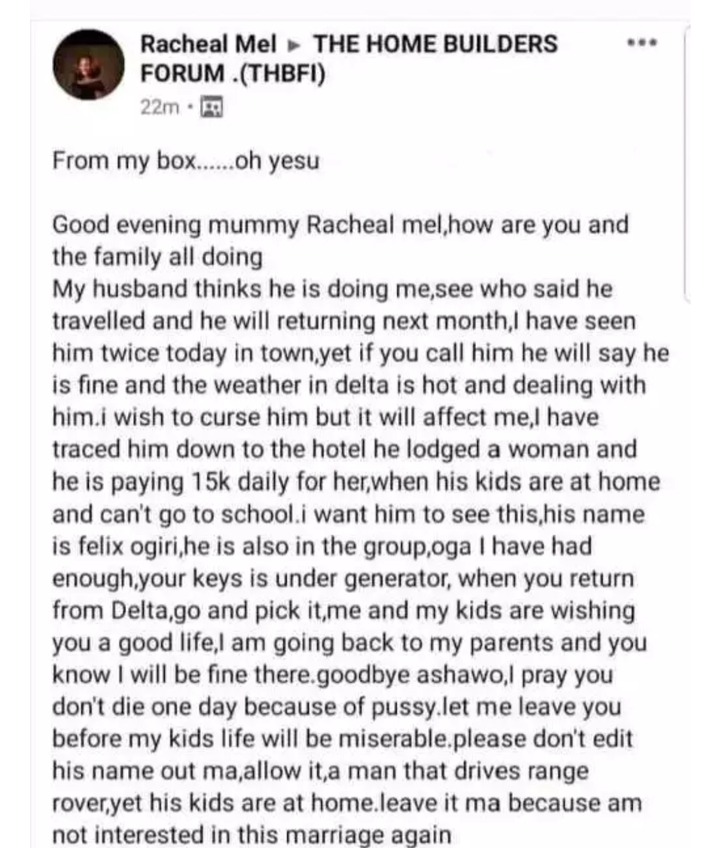 The story has already generated some mixed reactions from the members of the group, and below are some of the opinions of people regarding the matter: