SARS Officers Arrested A Man And His Sister Because They Drove An Expensive Car To Fill Their Gas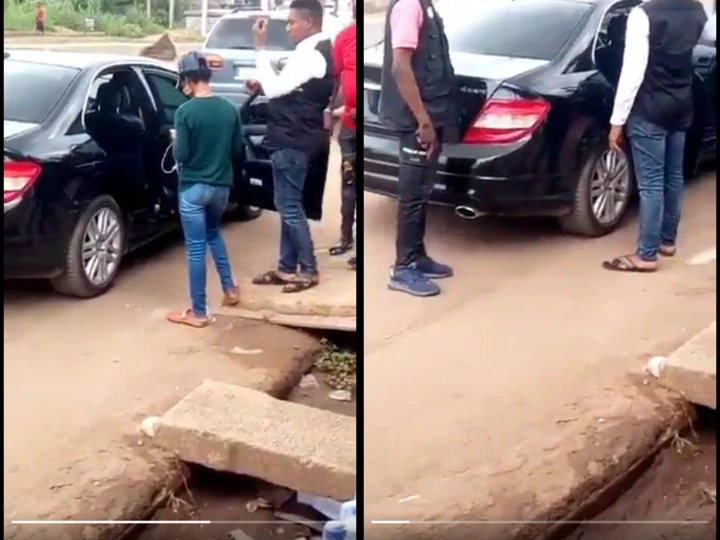 According to the video shared by a man on twitter, he lamented that SARS officers stopped and arrested a man with his sister because they drove an expensive car to fill their gas in their shop. The SARS officers suspected that the young man driving the car stole it somewhere or he made the money through fraudulent means.
Before these SARS officers parked in a Sienna and arrested them, the young man and his sister were trying to pay for the gas they bought while standing beside the expensive Mercedes Benz they brought. The officers saw this and parked, after series of questions, they collected the keys of this man's car and asked him and his sister to enter the back seat while one of the officers took control of the wheel and drove them away.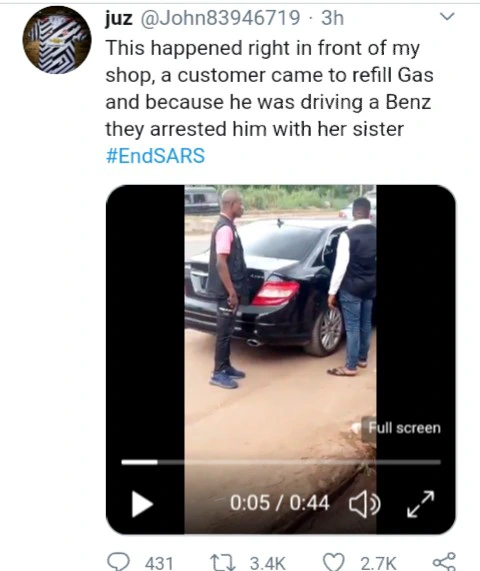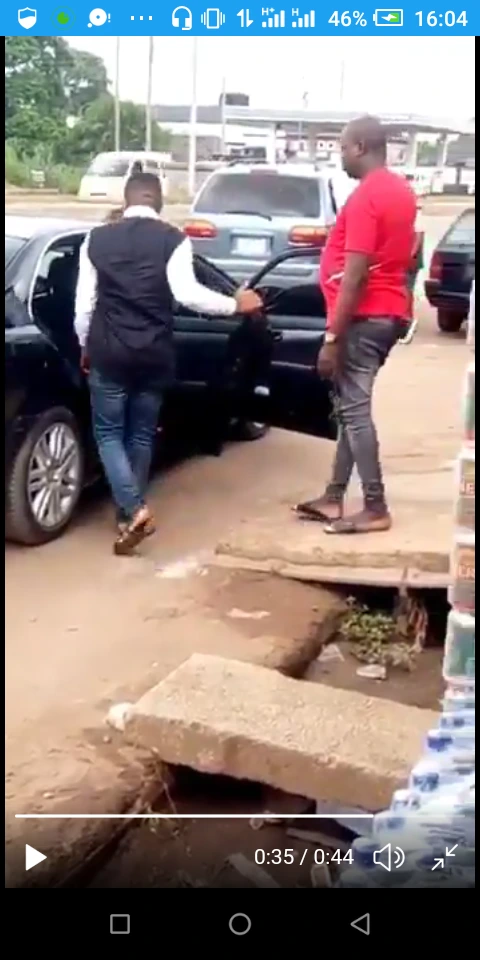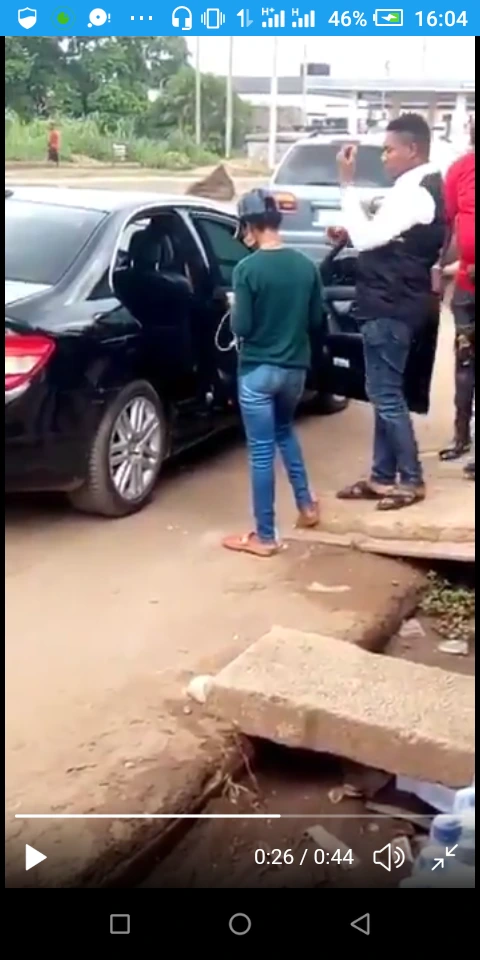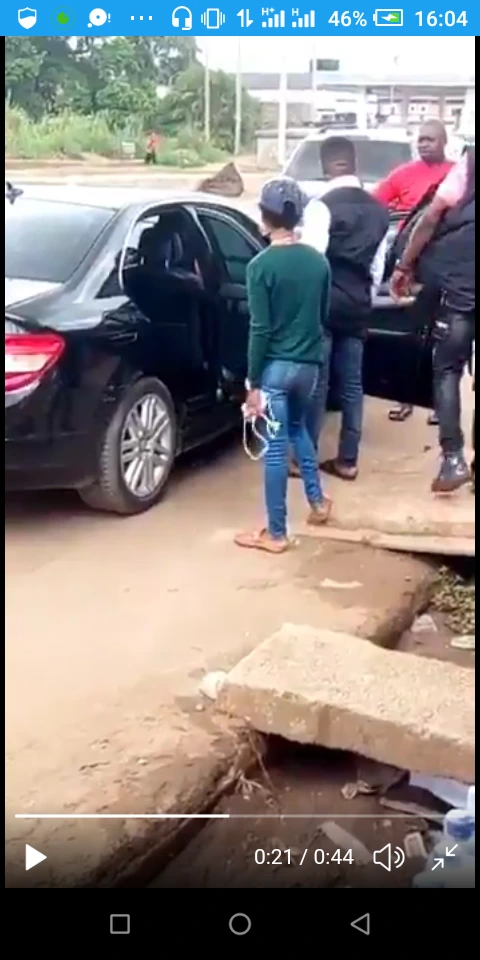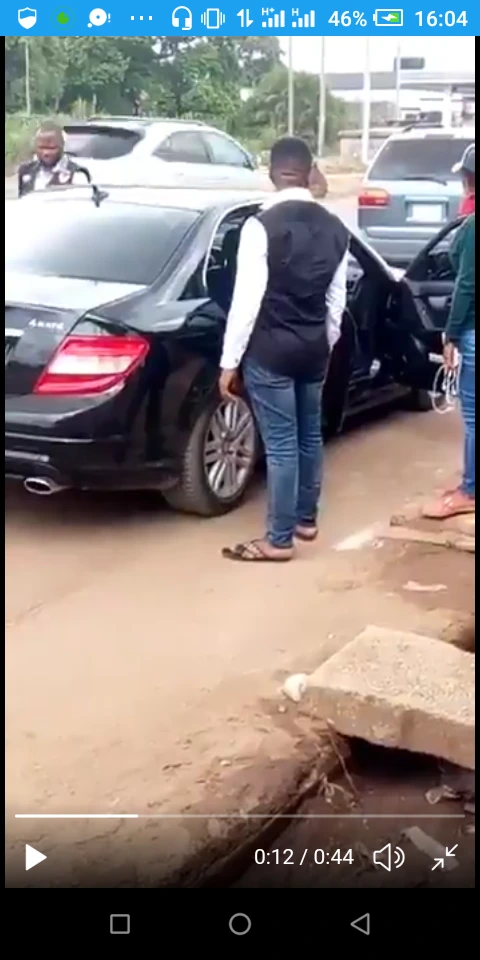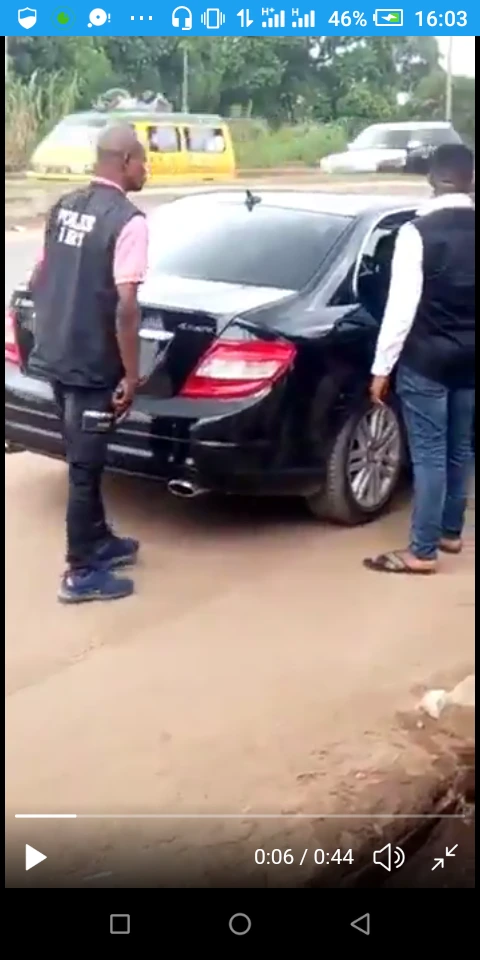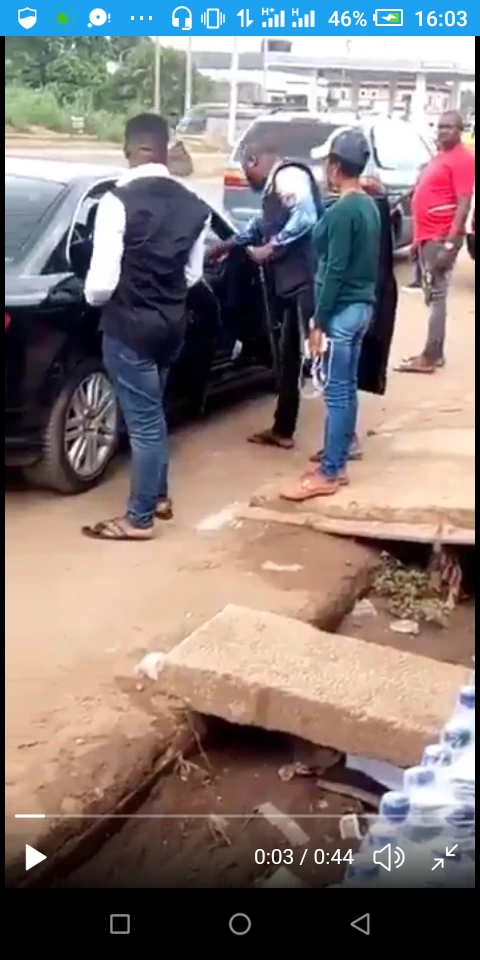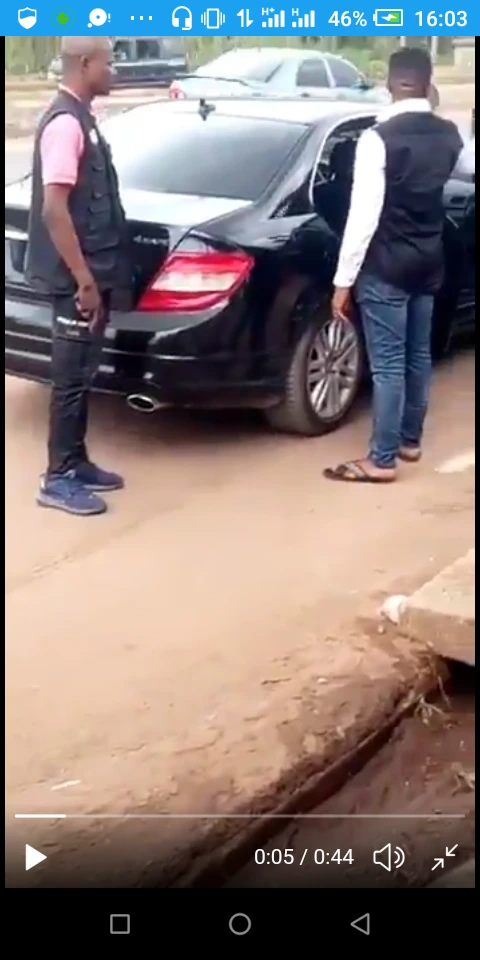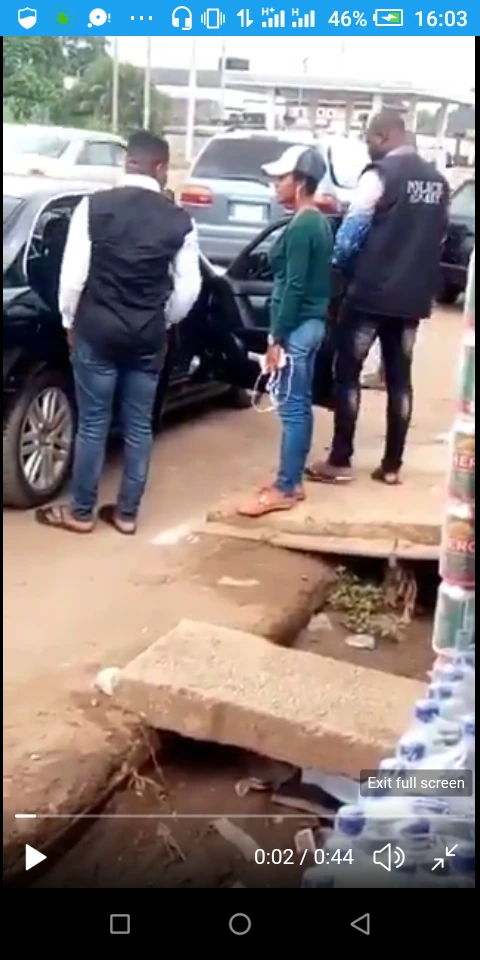 This type of situation is increasing everyday, the government should not overlook this.