Most of you probably had one or two favourite housemates that you wished emerged the winner but had to rejoice with Laycon on Sunday. In as much as he emerged a winner, he wasn't presented with his gifts that same day like most people who were probably not accustomed to the show and its rules anticipated it.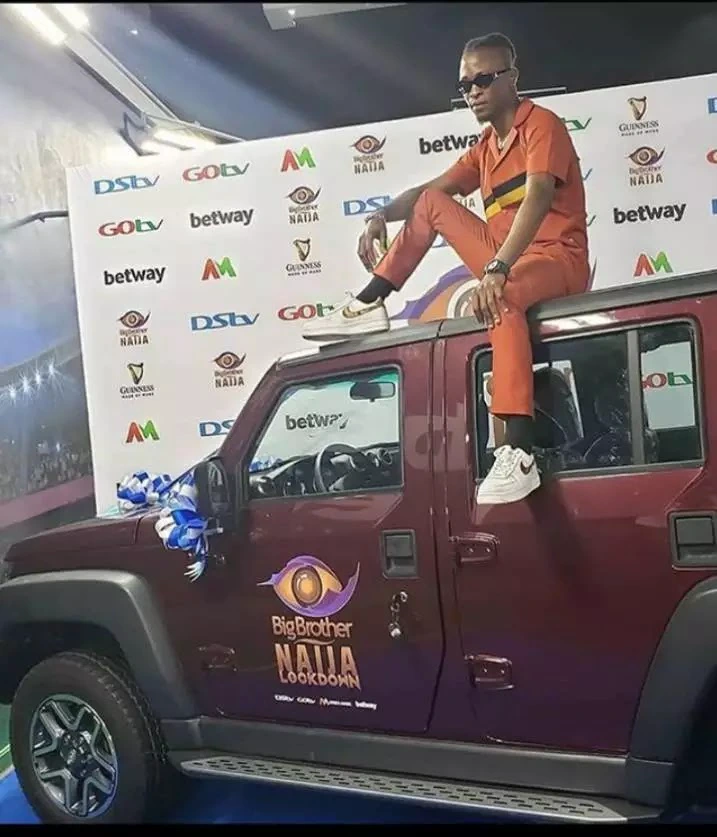 Today being Wednesday, the housemates both the evicted and the top 5 finalists graced the prize presentation of Laycon today. He is recently a proud owner of a Brand New Innoson SUV which is said to be worth over N25million, he was also given the cheque of 30 million, a two-bedroom flat, and some other prizes he was awarded that you can decide to add to the list.
The joy and happiness on Laycon's face could not be contained as he was seen posing with his new car and people took many pictures of him. Notwithstanding all these, so many fans still took to social media on their displeasure over the new car that was presented to Laycon.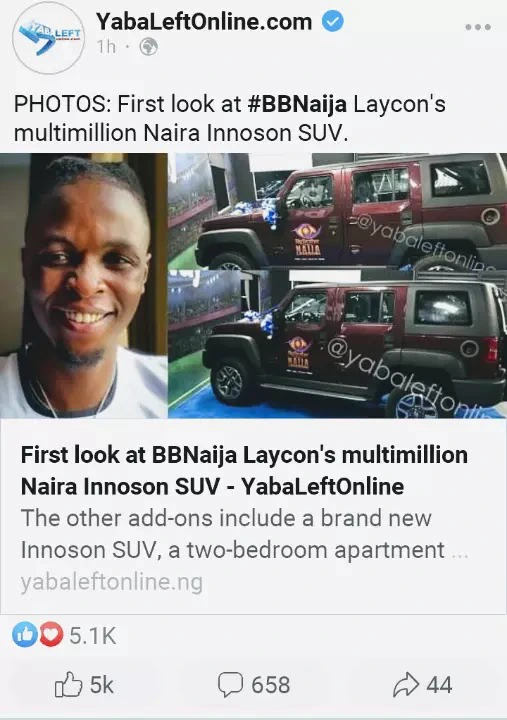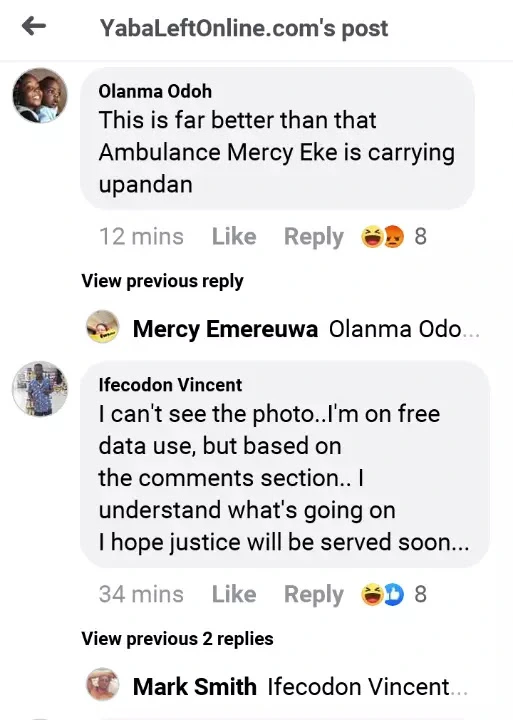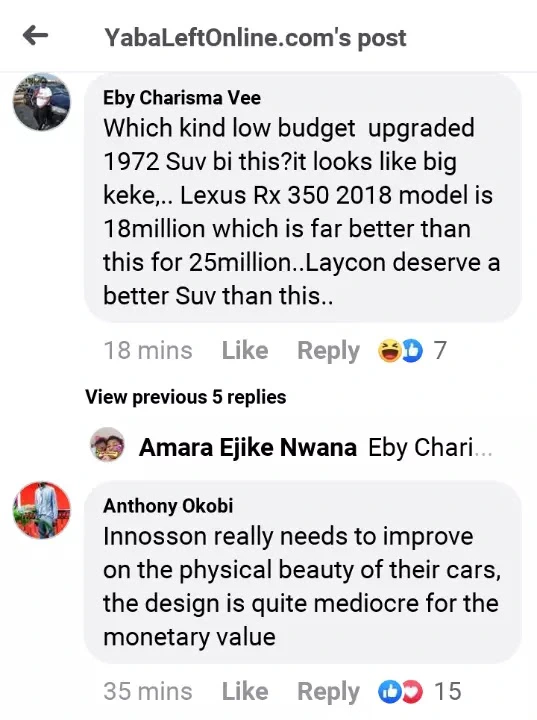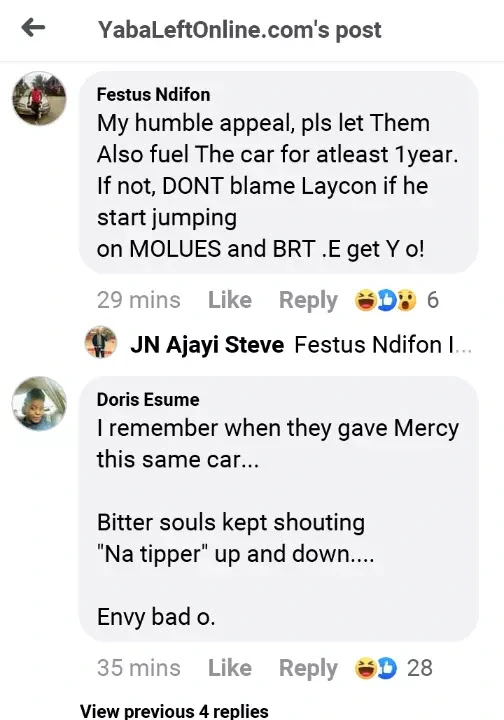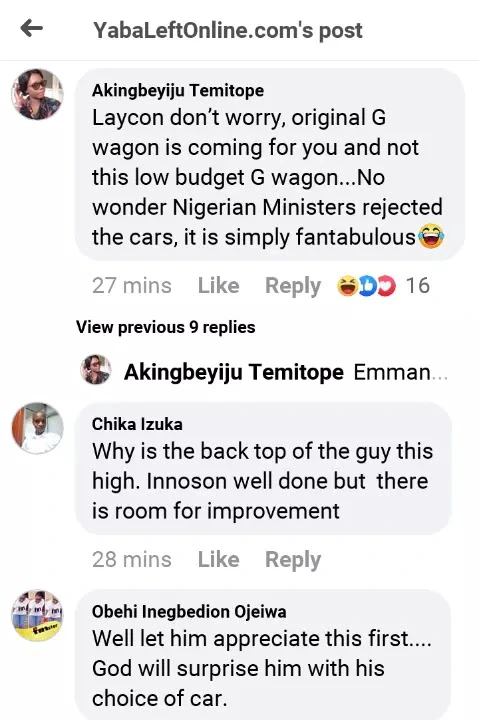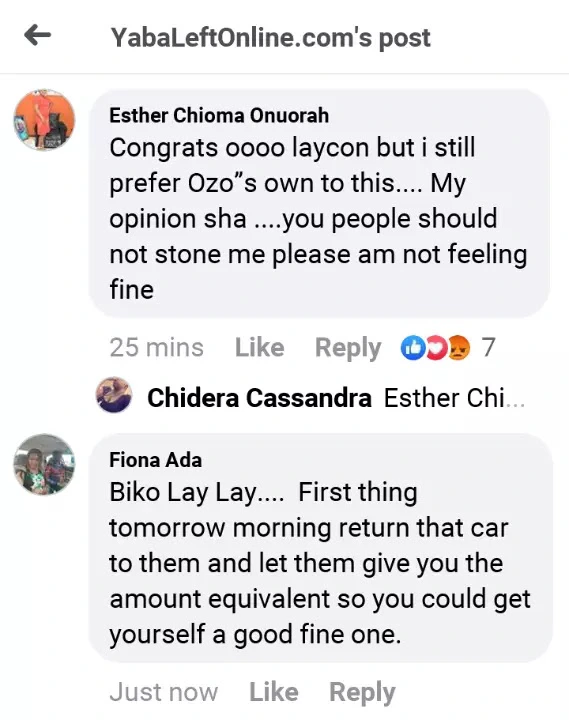 On a post made by " yabaLeftOnline.com" about Laycon's new car a few minutes ago, fans expressed their disappointment over the car. Most of them even went ahead to attest to the fact that the car was ugly and that Ozo's car was better.
Someone even typed "we fans reject this truck, we don't like it, it is better you give him 2015 Camry than this truck!!!."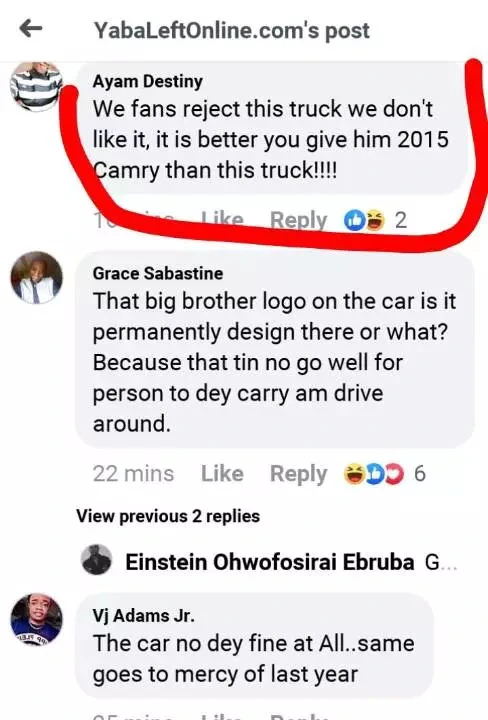 Another comment even encouraged Laycon to return his car first thing tomorrow morning;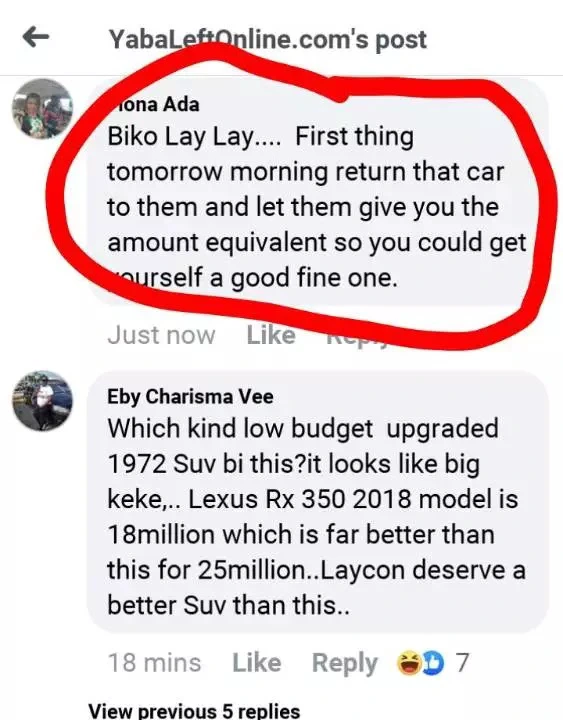 What are your thoughts on this? Could this be jealousy or otherwise? Leave your comments below, like, and share with friends to see this too.