It was a day of excitement in Abuja on Thursday, October 1, following the exchange of banters between former First Lady, Patience Jonathan and the current First Lady, Aisha Buhari, at the Eagle Square venue of this year's Independence Day parade.
There have been various reports about a frosty relationship between the two women after Mrs Jonathan and her husband left the Presidential Villa, Aso Rock, after the defeat of Jonathan in the 2015 election.
These reports were further fuelled by the fact that since the exit of the former president from the Villa, only Jonathan was always visiting anytime he was invited for events and ceremonies at the Villa.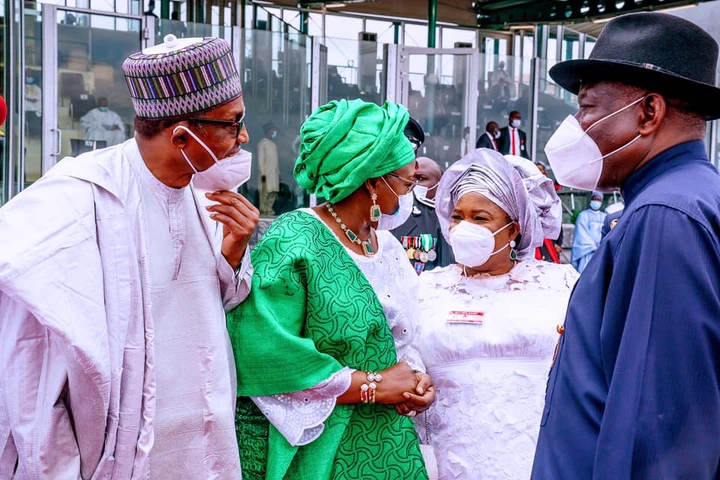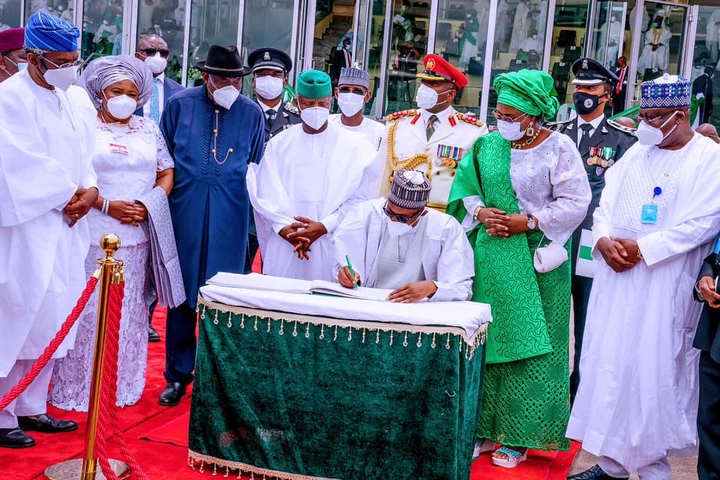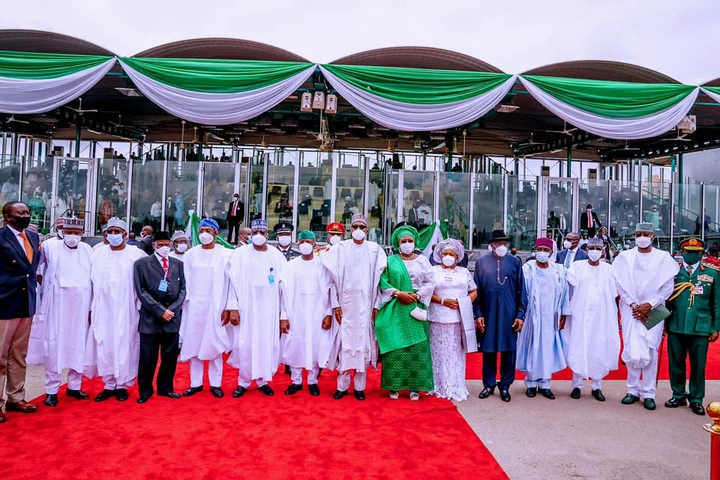 But on Thursday, the reports were doused following the meeting of the two women apparently for the first time after five years with President Muhammadu Buhari's media aides deliberately taking the photographs of their meeting.
According to Mr Femi Adesina, President Buhari's Special Adviser on Media who posted the photographs of the two women exchanging banters on his Facebook Wall, the former president along with other dignitaries were invited to the ceremony and they sat at the VIP section of the Eagle Square.
But when it was time for the signing of the ceremonial register, the Master of the Ceremony called the former president, his wife and other dignitaries and government functionaries to join Buhari and his wife for the session.
As the former president and his wife, who were called first came down from the VIP section, Mrs Jonathan was warmly welcomed by Mrs Buhari, with the two of them cracking jokes and exchanging banters to the delight of their husbands.
This lasted for some minutes before the president and his wife led them to the area where the table where the register was placed. After this, some other dignitaries joined them in there.
Among those who joined them were Vice President Yemi Osinbajo, Senate President Ahmad Lawan, Speaker of the House of Representatives Femi Gbajabiamila, Chief Justice of Nigeria Tako Muhammad, among others.
They all eventually took group photograph with both the current and former first ladies standing beside each other.