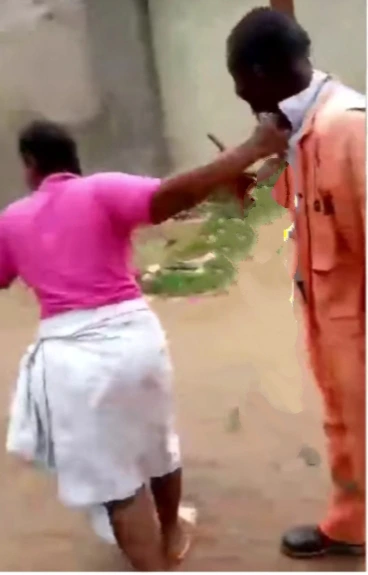 I don't understand why some women always like to hit a man first when there is a problem. This woman was not the only one around, there were men around when the guy came to cut their light for not paying for their light. But she chose to be the one to beat up the man.
You can clearly see how she was dragging a fully grown man like a kid. Even the wrapper she was wearing did not stop her. She didn't even remember that her wrapper can fall in public and it will cause a total disaster for her and people around.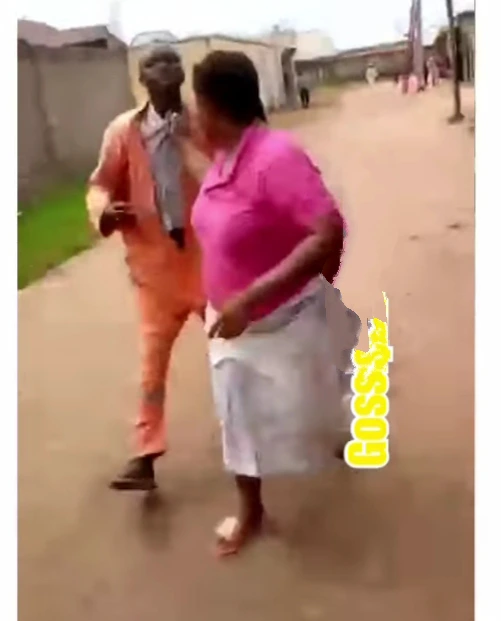 This happened in Zamfara State. As she was dragging the man, the only thing this gentle Nigerian man did was to call on the people around to call her to other. But the woman insisted and started giving him some very hot slap on his face. As she was slapping him, she was heard telling him to beat her back. The man being a gentle did not retaliate in beating her back.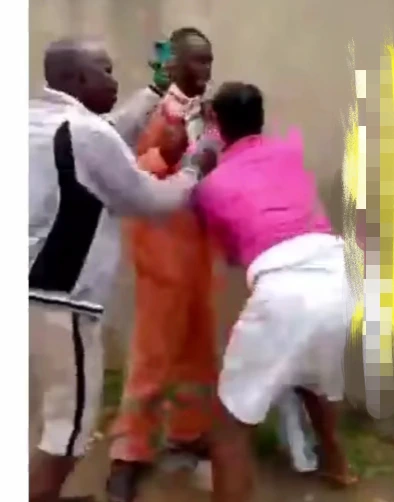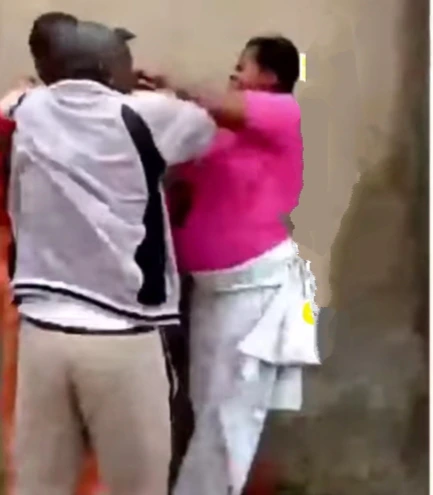 The people around didn't stop the woman except for this man you can see wearing a sweat cloth. Others were busy reminding the man that as a man you don't have to beat up a woman. Even as the woman continued to slap and push him around.
This is totally unacceptable. This man did not just wake up to come and cut their light. He was on official assignment. And for a woman to beat up a man like this is wrong. What if the man was the one that started beating her first with the wrapper she was wearing? I believe all the people around are going to join hands together and beat him up.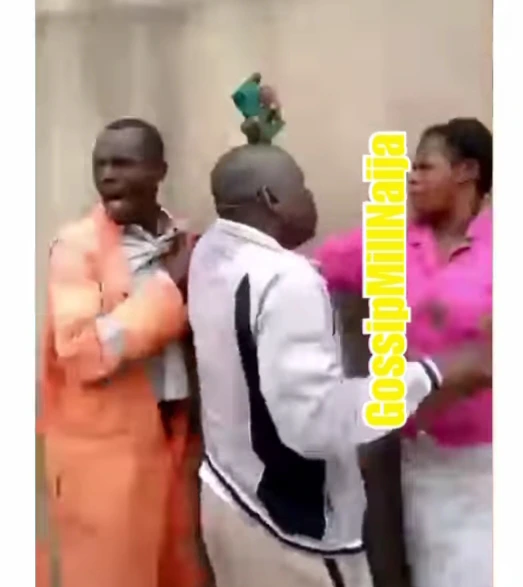 Please women should learn to respect men and not beating them like babies no matter what. Because if it was for this PHCN guy and this Lady to fight without anyone interfering, I believe the guy will teach her an unforgettable lesson. It was not weakness that made this guy not to retaliate but self-control. And I wish the authority he works for will do the needful in this case to stop this treatment on their staffs.
Check out the comments of people that watched the video: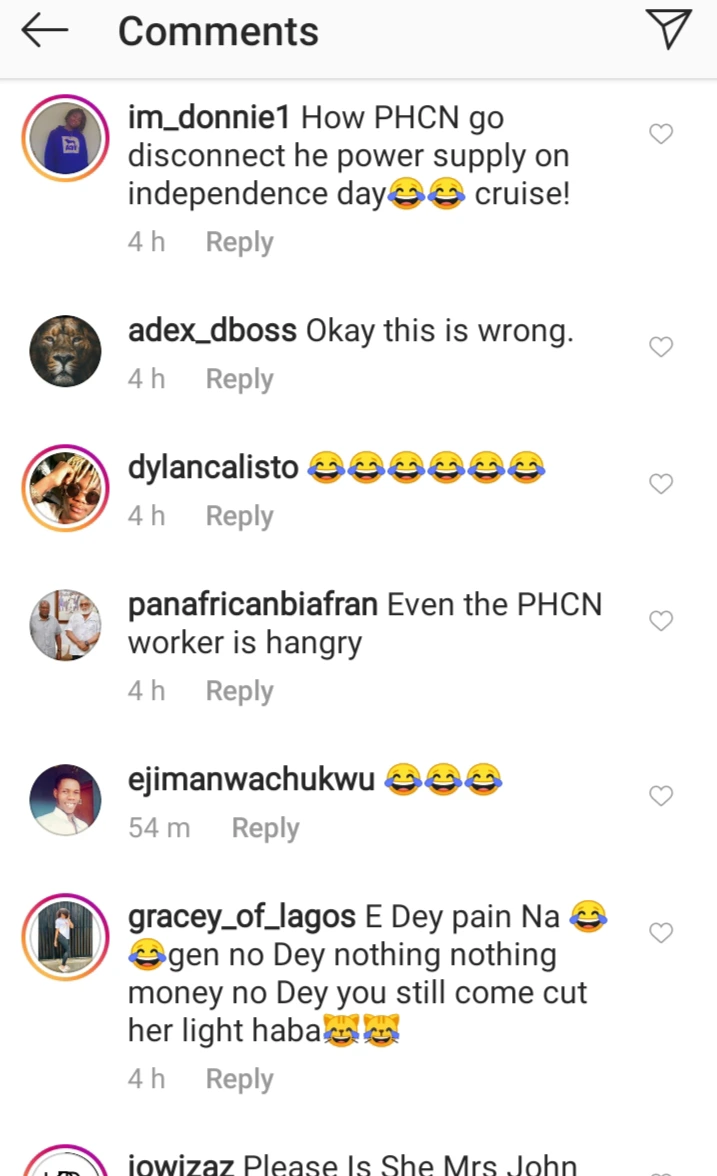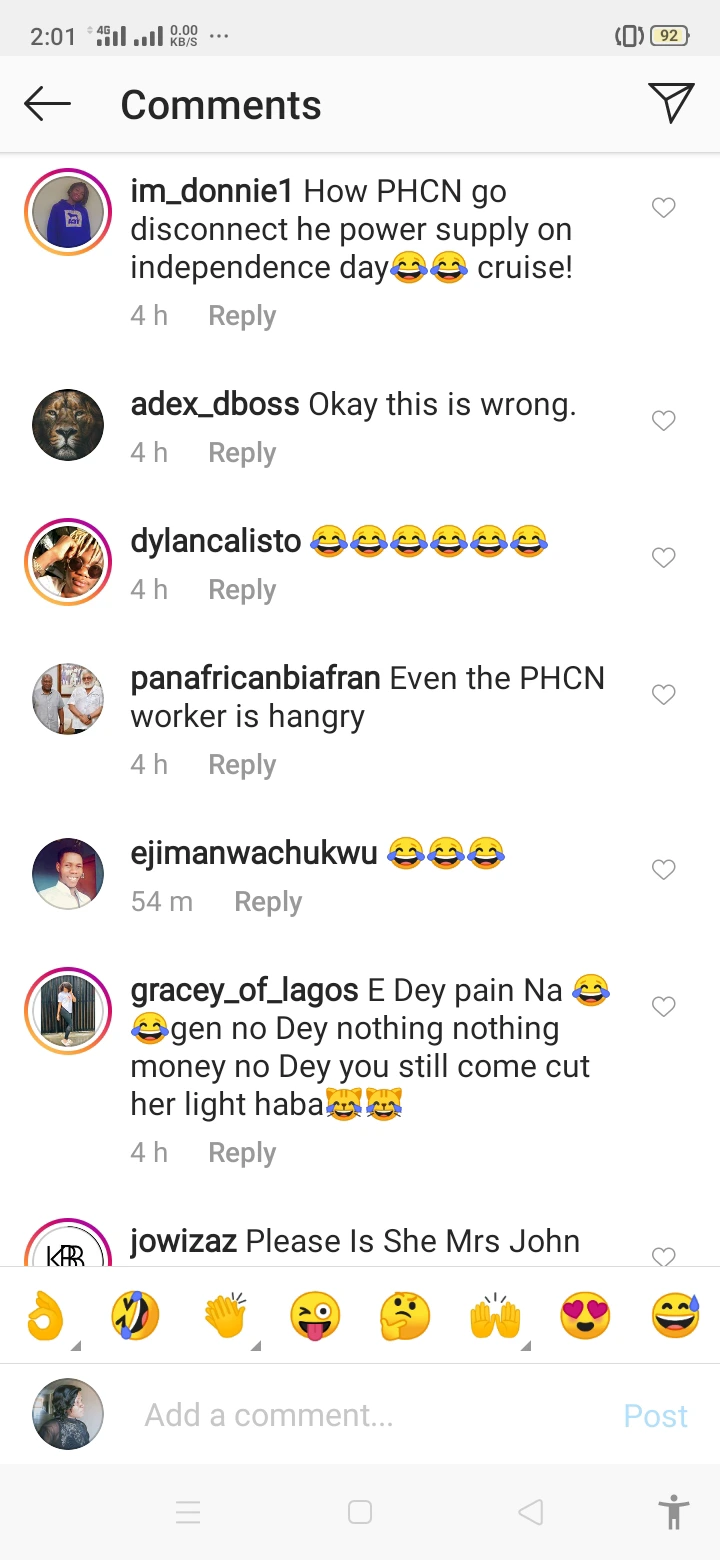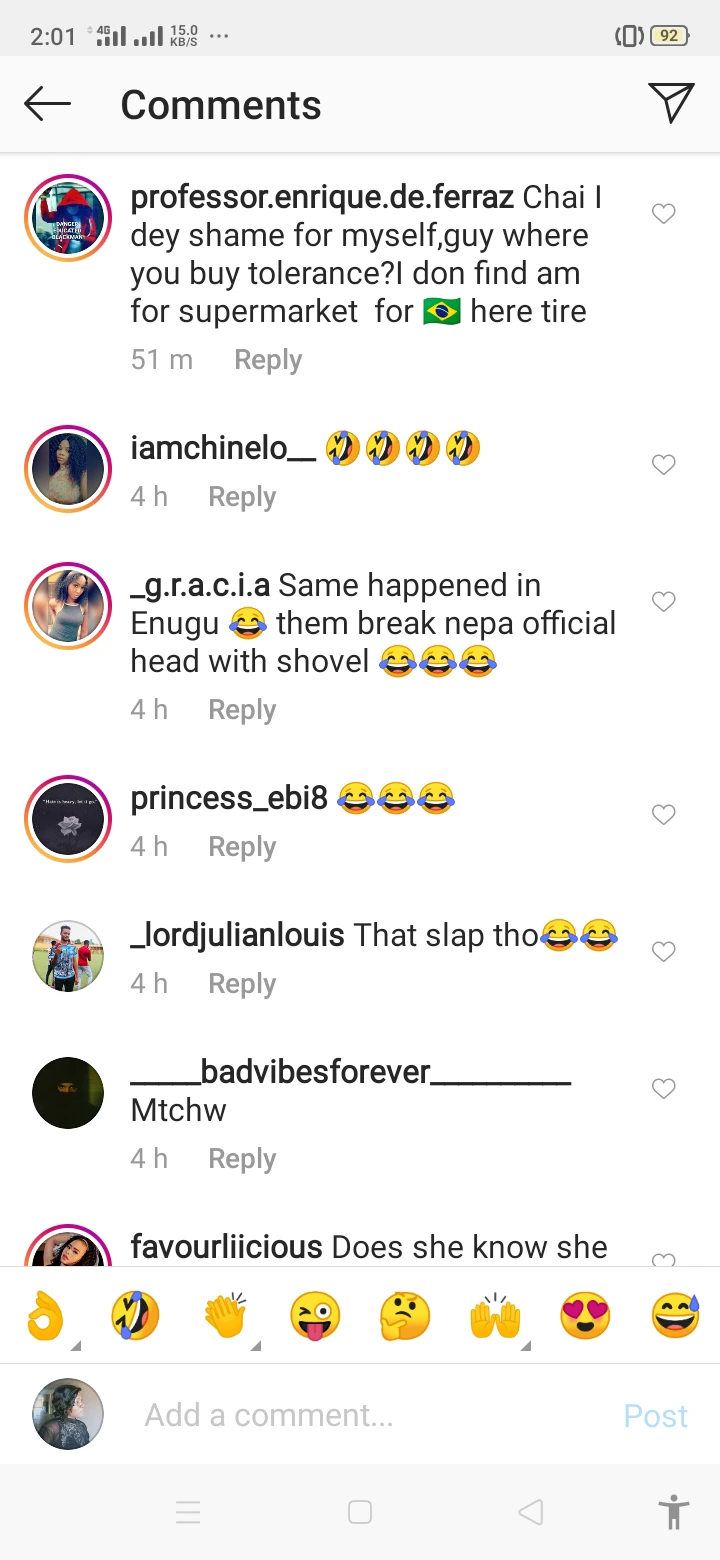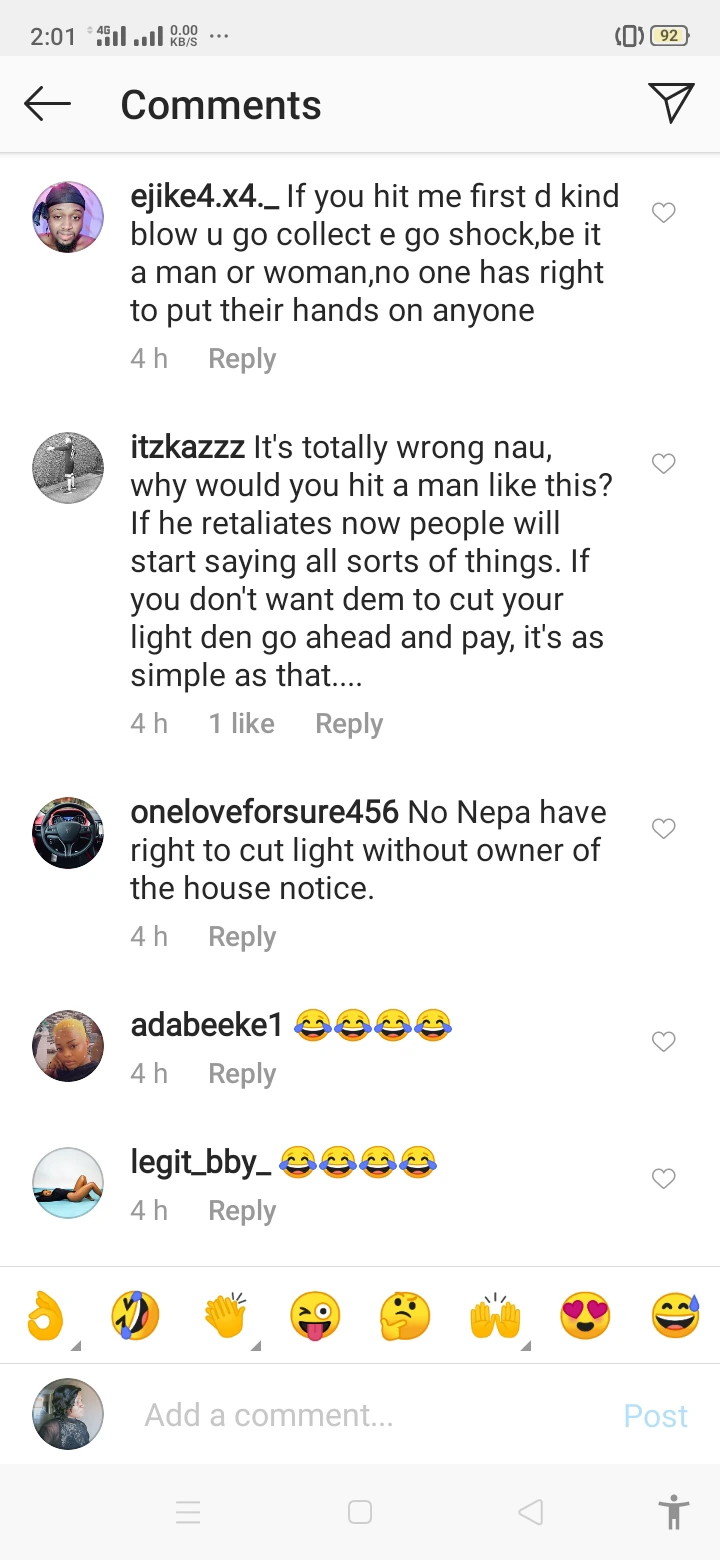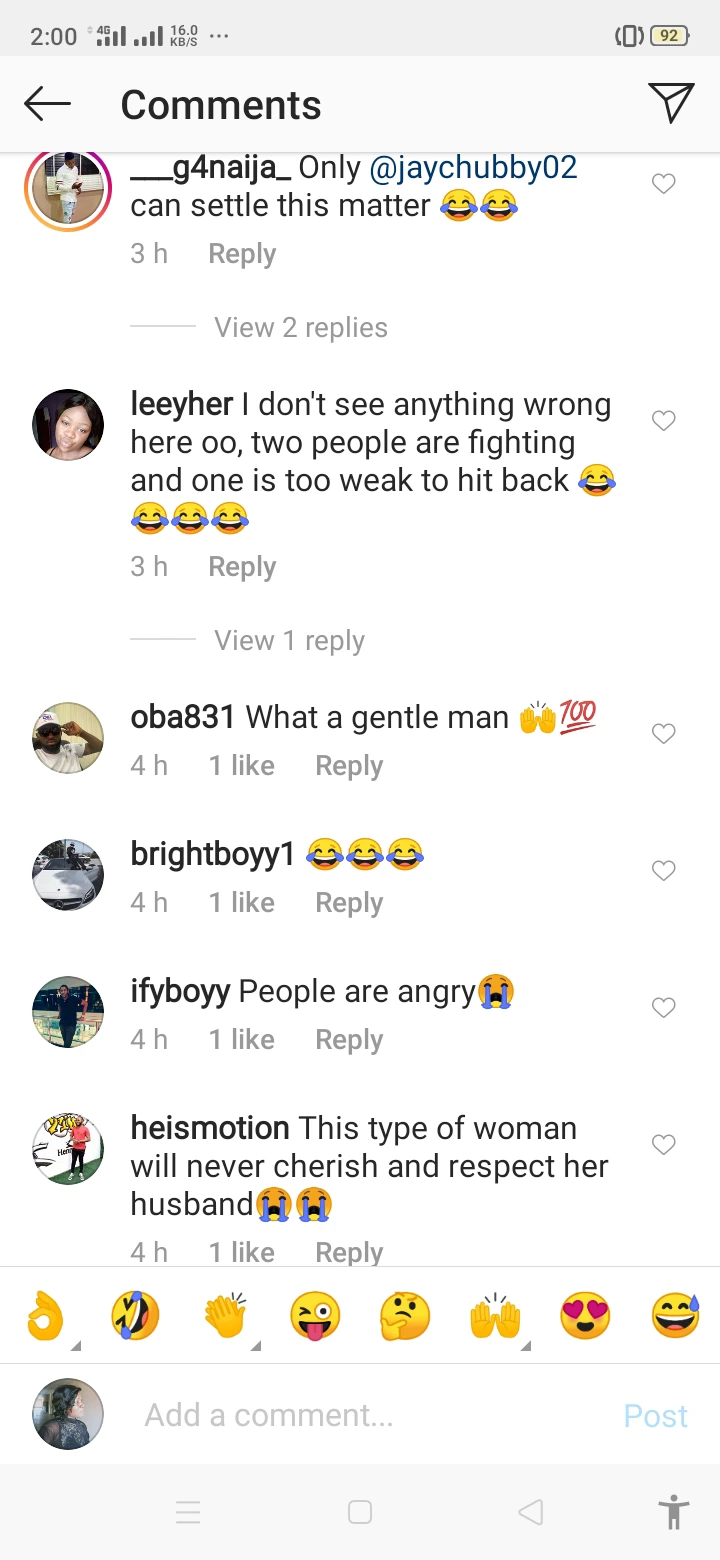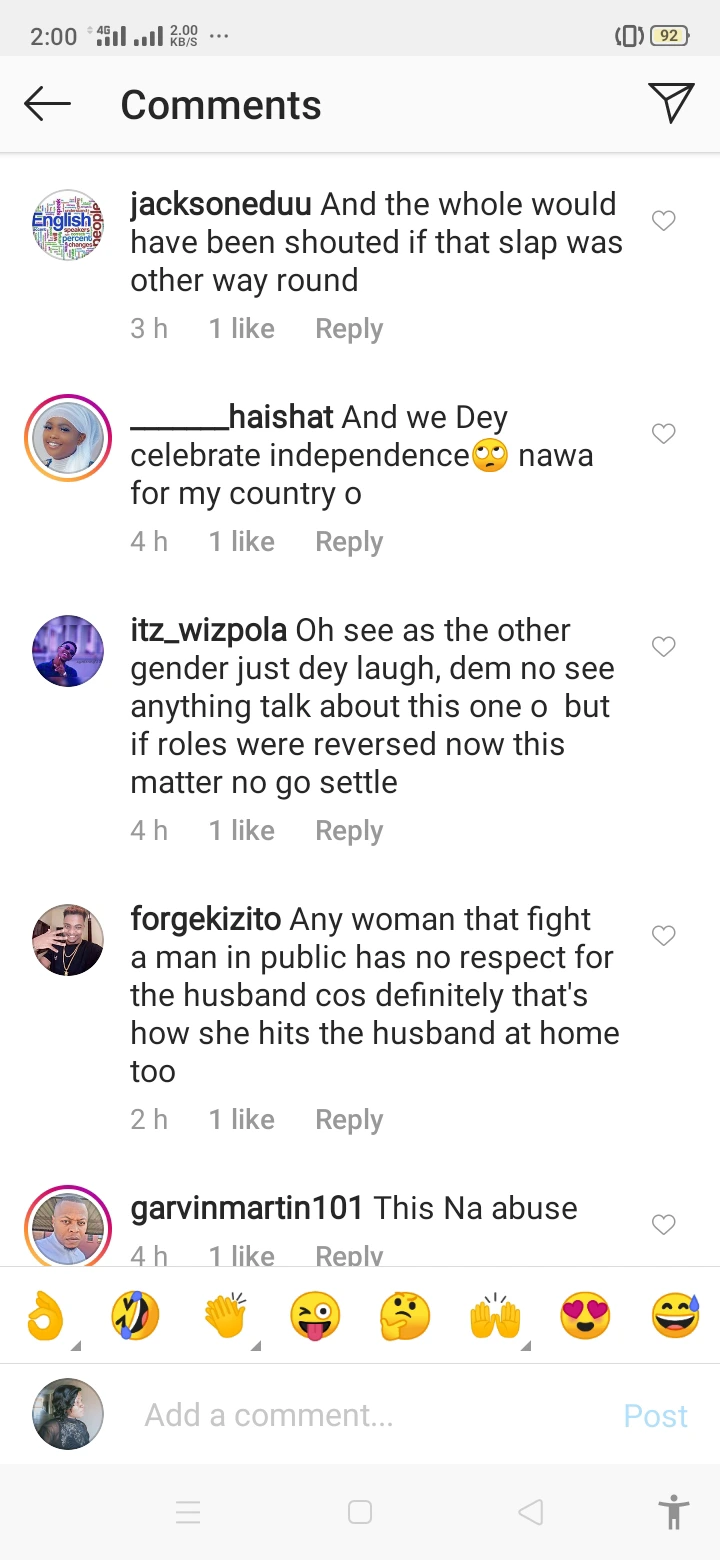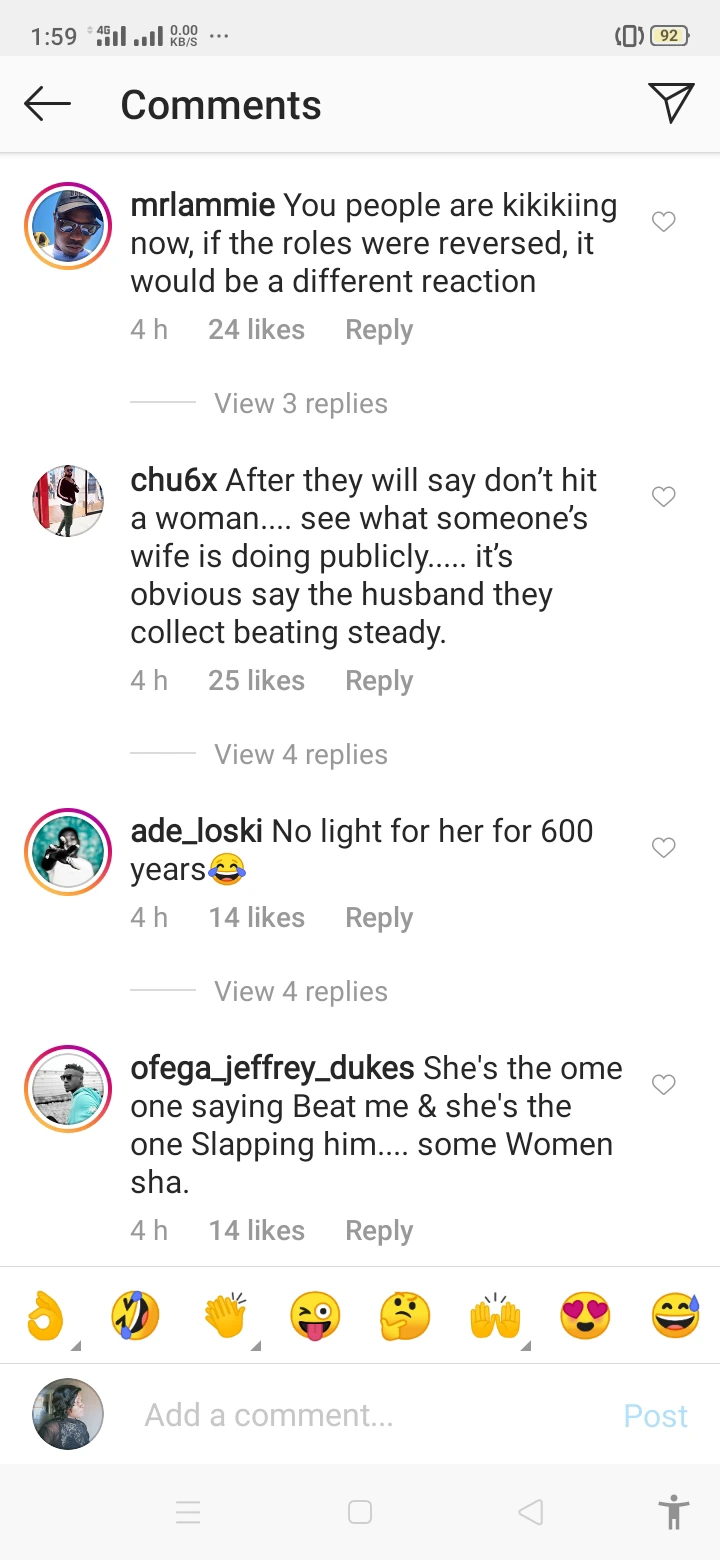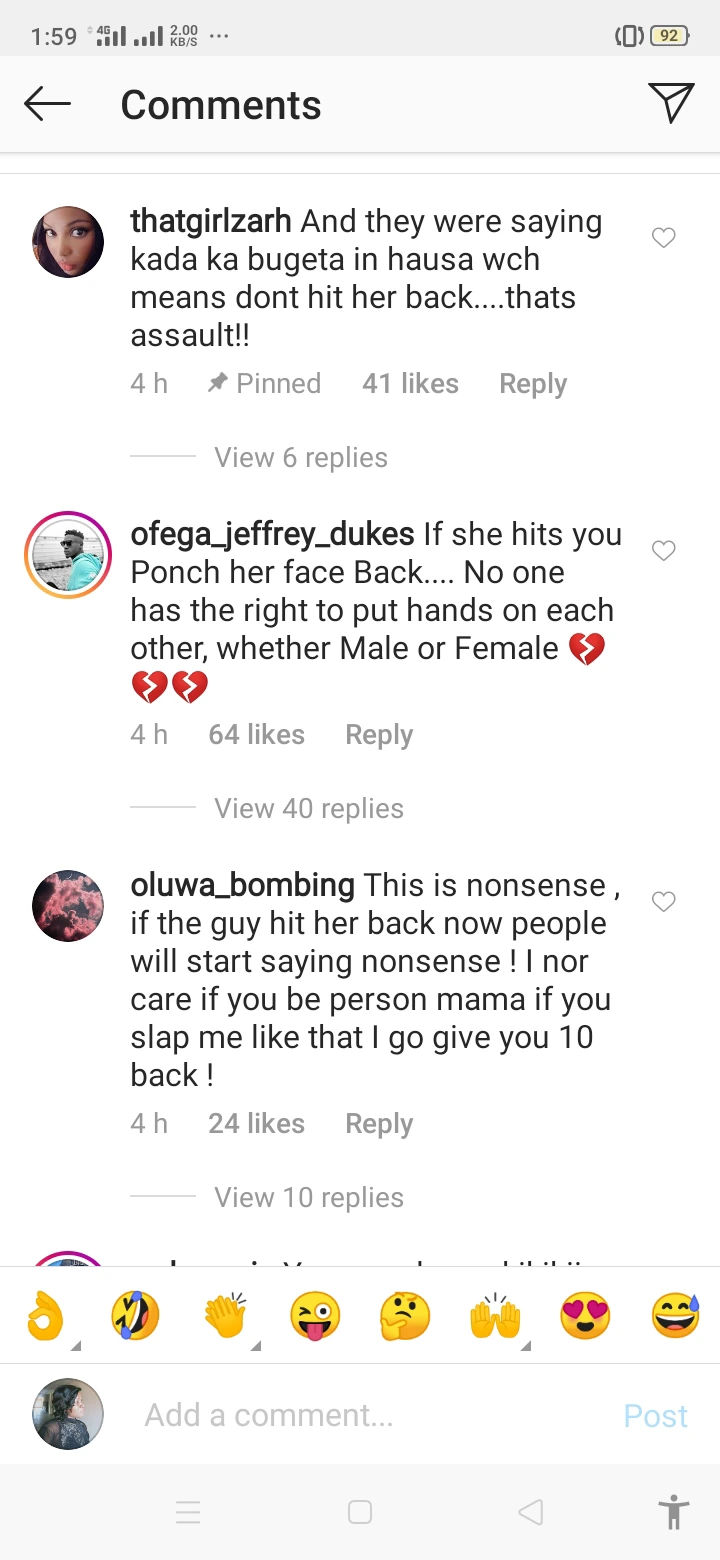 As a man, can you allow yourself to be beaten by a woman just like this man without retaliation? Feel very free to let us know what you think at the comments section below. Follow this page to always get breaking news, entertainment gist and lifestyle. Like and share thanks.