Today is a remarkable day in the existence of the nation called Nigeria as it marks its 60th Independence Celebration across the country. Nigeria gained independence 1st October, 1960 having being ruled by the British Colony for years through Indirect Rule System by Queen Elizabeth. To mark this remarkable historical event, the country observes every October 1st as a public holiday.
As the country celebrates Independence Day today, the President of the Federal Republic of Nigeria took to his verified Tweeter handle to drop an independence tweet that reads as follows, "Democracy, the world over and as I am pursuing in Nigeria, recognizes the power of the people. However, if some constituencies choose to bargain off their power, they should be prepared for denial of their rights."
Ebuka, a lawyer, fashion lord, and the all well known host of the Big Brother Naija Reality TV show could not hold the feeling that the tweet deposited in him. To let the feeling out, he reacted thus, "I still don't understand this bit". His reaction was birthed by the perplexity that the message of the tweet created.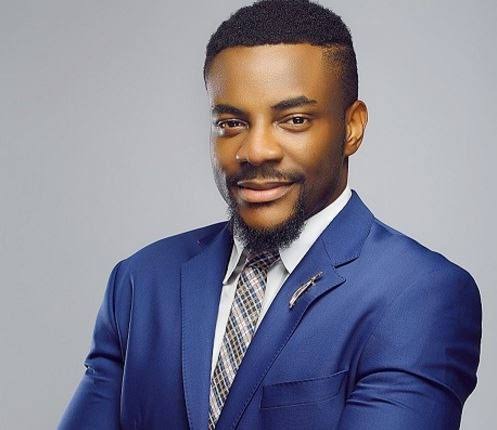 (Photo source : Medium)
Checkout the tweet and the reaction of Ebuka below: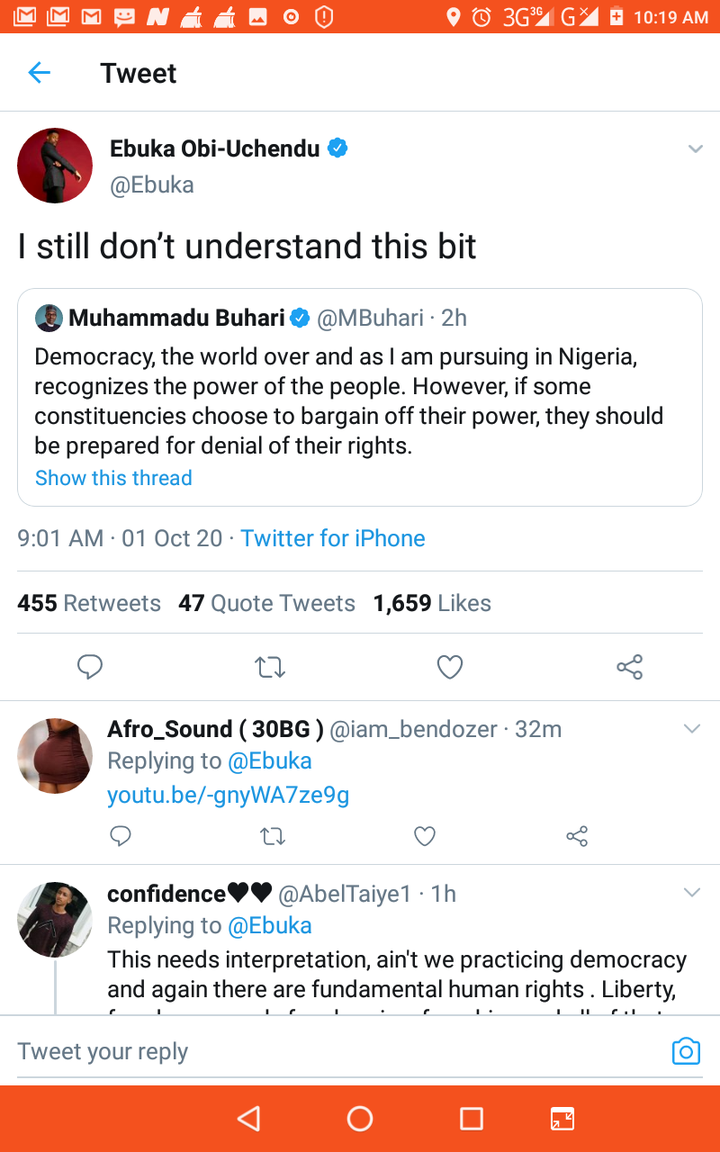 Ebuka's reaction to President Muhammadu Buhari tweet didn't go unnoticed. Some fans of his also seized the opportunity to express their thought on the tweet tweeted by the President.
See some of their reactions in the screenshots below: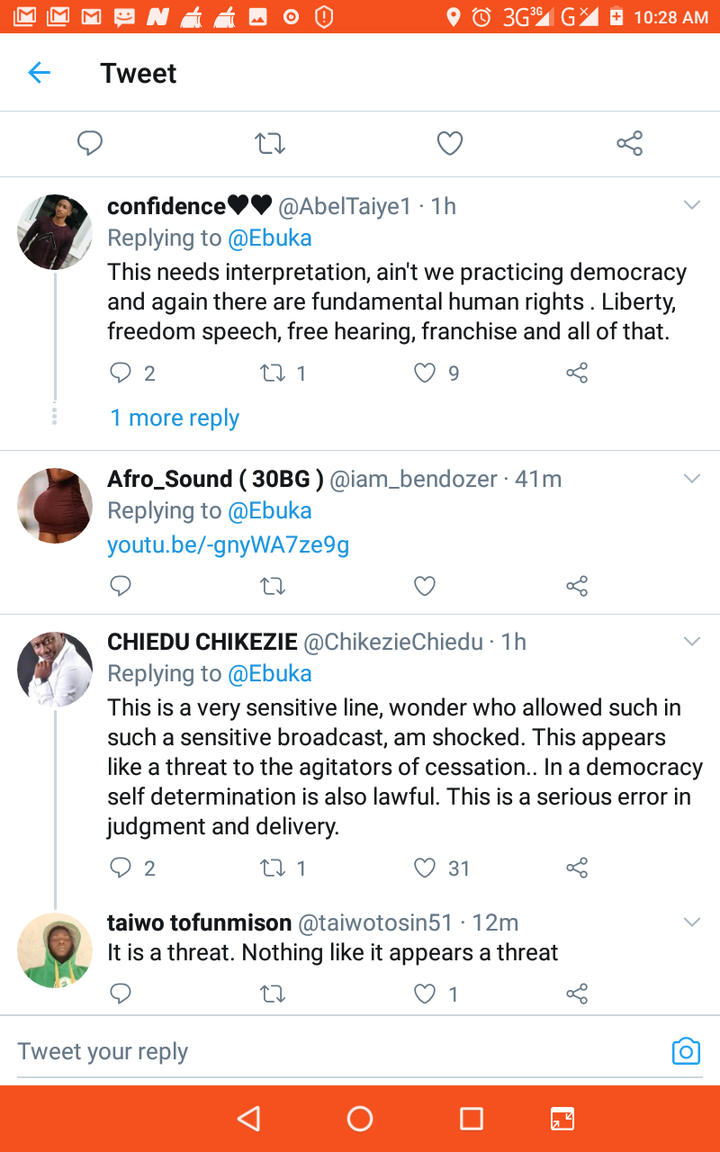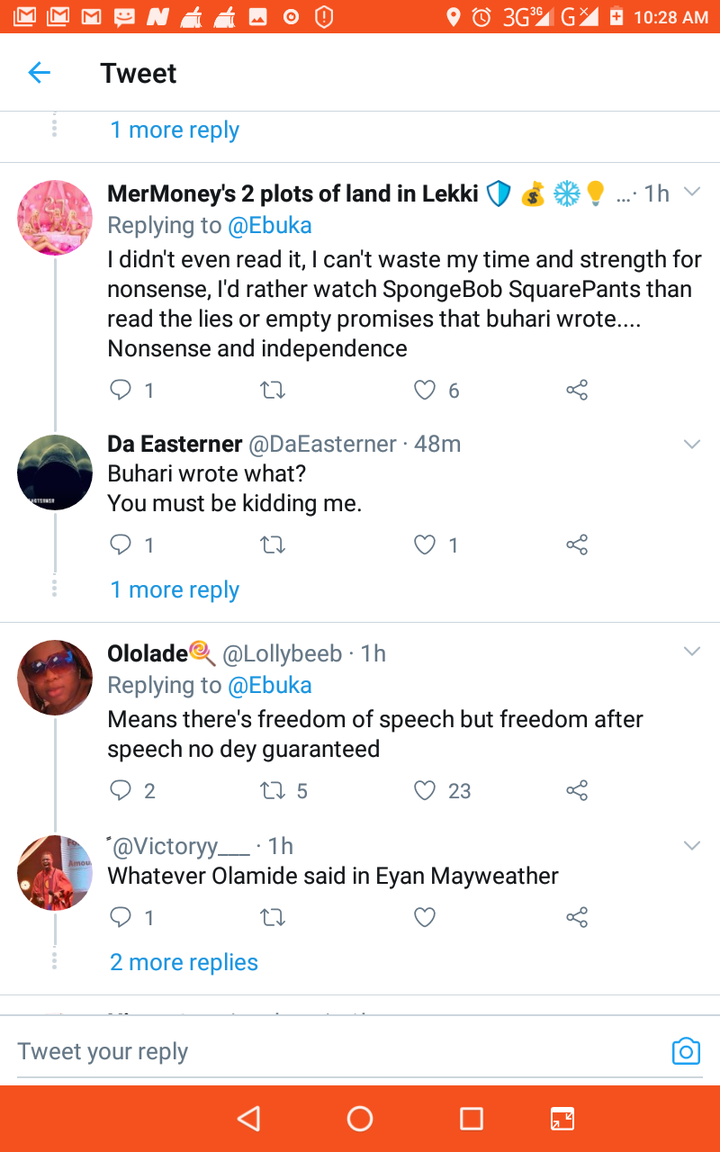 Apparently, it wasn't only Ebuka that found the tweet " funny". Some well meaning Nigerians also found the tweet flawed considering the fact that we are practising Democracy and not autocracy.
Pals, what do you think about President Muhammad Buhari tweet? Does it make any sense to you?
GUEST_pZNkl9Xdd4h8There is nothing wrong with lines quoted by Ebuka just causing trouble out of nothing. If some constituencies decide to bargain off their rights. could also mean if some individuals such as corrupt individuals. so please don't personalize it to some sections.MoreReply13 replies
GUEST_m6Abl4mk04h4It's either the guy (Ebuka) is just being mischievous or ignorant. Nigeria is a federal state in which secession is constitutionally forbidden.MoreReply12 replies
GUEST_mYVglrl2E4h9I am sure Buhari did nt read test of his speech or does nt understand the full import of this portion. Of course Mamman Daura or another 85yrs old Fulani wrote the test. They shl all soon pass away.MoreReply1 reply
MansonMike3h7Buhari is a president who lacks the wisdom to choose right dictions for suitable circumstances and situations!Those who write for him are incompetent!MoreReply3 replies