A fake soldier allegedly supplying information to Boko Haram has been reportedly arrested by the Army in Borno State, video shows.
According to the video, the yet-to-be-identified civilian had been impersonating as an officer of the Nigerian Army.
"How much do they pay you," the arrested suspect is asked. A slap then follows even as he was handcuffed and put inside a car boot.
Watch the video below.
It's unclear when it happened but the arrest is said to have been made at Maimalari Barrack, Maiduguri, the state capital.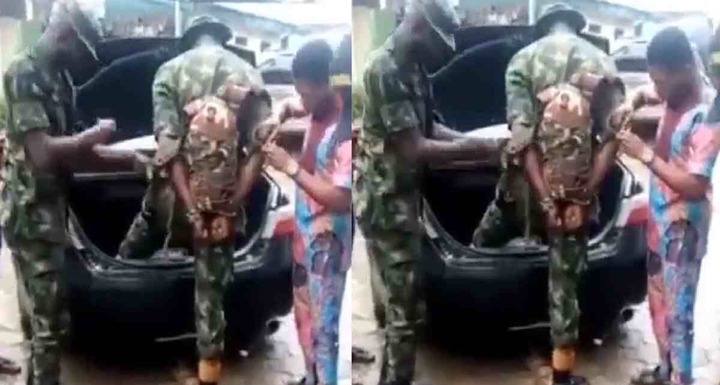 Screengrab
This is hilarious, what could have led the man to engage in such devious act is yet to be known but investigation is supposedly on.
This is one of the corruption that has been affecting the growth of Nigeria, feeding information to Boko Haram that is against law and order in the country
What do you think?
Share your thoughts and opinions below in the comment section and do not forget to follow this account for more updates and information.
@ibysonmails