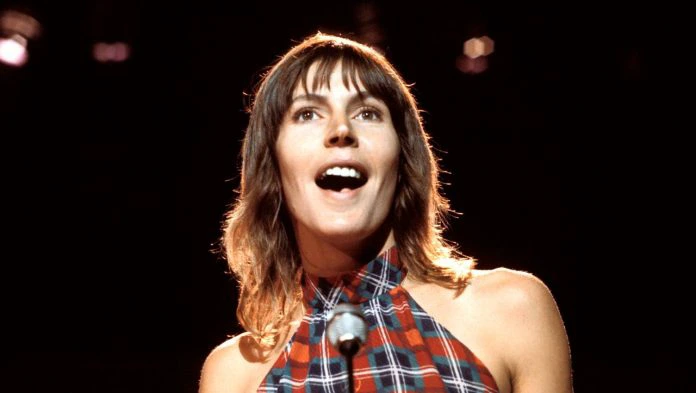 "I am woman, hear me roar" – "I am a woman, hear me roar", with these words begins Helen Reddy's greatest hit. The sentences were often chanted as a kind of motto by feminists at demonstrations in the 1970s.
Now the Australian singer Helen Reddy has died at the age of 78. Her family announced this on Wednesday. The feminist hymn "I am Woman" made her famous and in 1972 it was a number one hit in the USA. Reddy was the first female artist from Australia to win a Grammy Music Award.
"It is with deep sorrow that we announce the death of our beloved mother, Helen Reddy, on the afternoon of September 29, 2020 in Los Angeles," wrote their children Traci and Jordan on their mother's official website.
Born in Melbourne, Reddy won a talent contest in Australia that enabled her to pursue a career in the entertainment business in the United States. With a version of "I Don't Know How To Love Him" ​​from the musical "Jesus Christ Superstar" she had her first hit in 1971, but the breakthrough came with "I Am Woman".
The importance of the soft rock song was emphasized by musicians from subsequent generations such as Kathleen Hanna and Courtney Love, who said in interviews that it was their first contact with feminism. In the movie "Sex And The City 2" the stars sing the song on a karaoke night.
Helen Reddy had numerous other hits in the US, "Delta Dawn" and "Angie Baby" also reached number one on the Billboard charts, "Ain't No Way To Treat A Lady" and "You And Me Against The World" were further top ten successes. In 1973 and 1974 she was the most commercially successful singer in the world. In Germany, however, it never made it into the charts.
Reddy used her fame as an activist. She told the Canadian radio station CBC Radio in 1972 that she wanted to get into the "hearts and minds" of women. Actress Jamie Lee Curtis said after the news of her death, introducing Helen Reddy at the 2017 women's march in Los Angeles was "the honor of her life".
At the height of her fame in the mid-1970s, Helen Reddy also made appearances in feature films. For her role in the "Airport" sequel "Giants in the Sky", she was even nominated for the junior category of the Golden Globe Awards; she also played the forest ranger in "Elliot, the Schmunzelmonster" (1977).
In the past few years she had disappeared from the spotlight because of dementia. Her life was recently filmed.
Icon: The mirror