Relationship has really gone wrong as man stabs his girlfriend to death, hangs himself because his girlfriend rejected him after training her in the University.
As it was learnt, the man was said to be a Taxi Driver, and has trained his girlfriend in the University, who initially agreed to marry him.
It later became very unfortunate to him as his girlfriend later refused marrying him, after graduating from the University.
This ugly incidence was made known to the public when a Facebook user, EmmanuelaPrescious, posted on a Facebook group, IZHI GENERAL ASSEMBLY (IGA/UNIG).
According to her post on the Facebook group, she said, "SAY NO TO AN UNHEALTHY RELATIONSHIP.
This man you're seeing here is a taxi driver, he trained her in university and she promised to marry him after her service, now she's no longer interested in him after graduation.
She came to visit the man in his house telling him that she's no longer interested in the relationship.
The man pleaded with her but she still said NO. The man brought out knife and stabbed her to death and hanged himself as well .
SAY NO TO AN UNHEALTHY RELATIONSHIP,
SAY NO TO AN EMPTY PROMISES,
NO ONE DESERVES TO DIE FOR LOVE AGAIN BECAUSE JESUS CHRIST HAVE DONE THAT ALREADY, ALL WE HAVE TO DO IS TO ENJOY THE FULLNESS OF IT".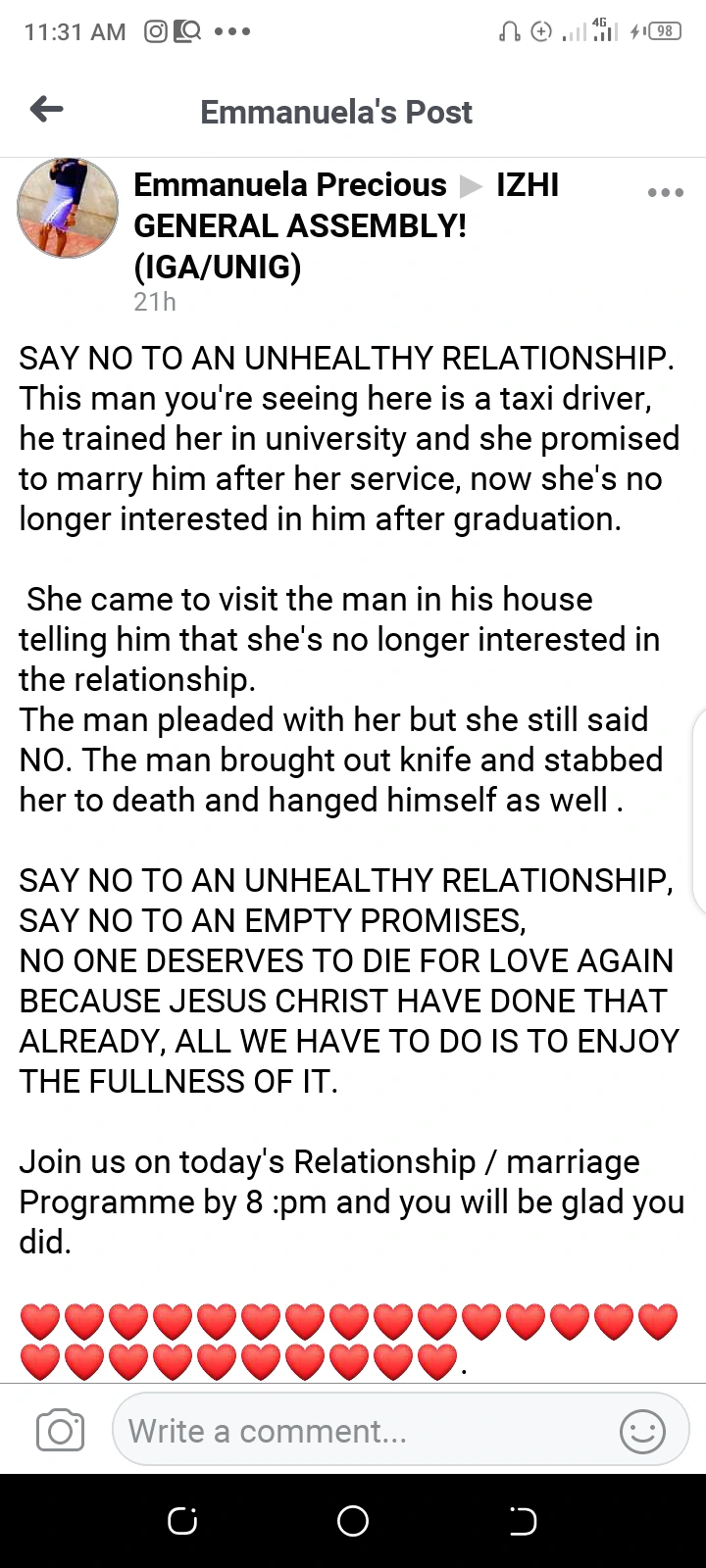 Then I'm Saying, May Their Souls Rest In Peace!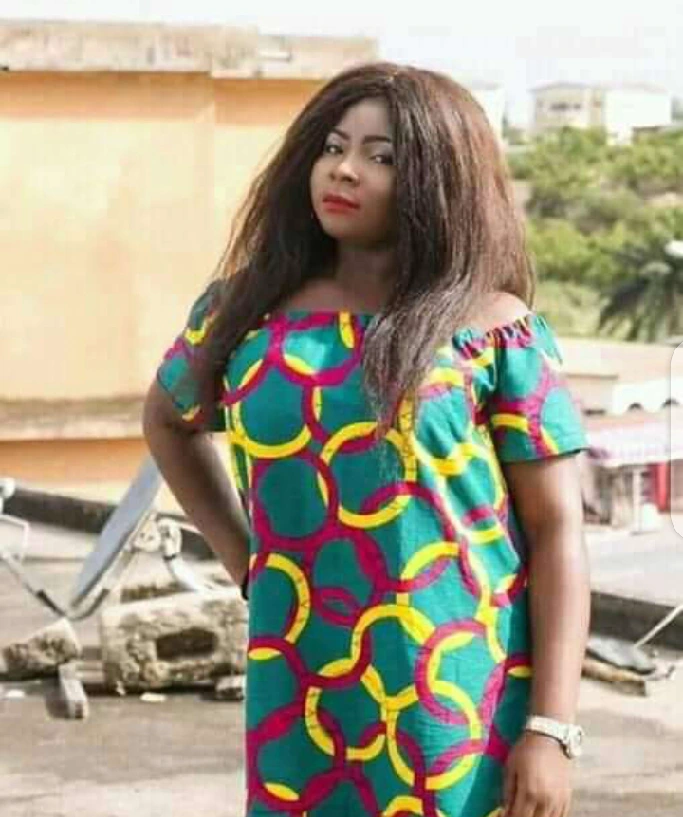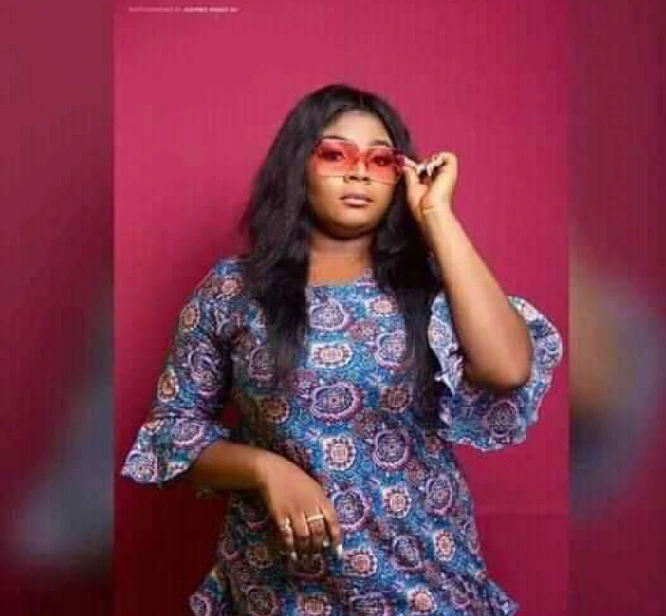 It's really disheartening hearing how people die because of relationship today.
Sometimes it makes me wonder if people actually die of relationship in other countries, as people die in Nigeria here. Every day we keep hearing "STABBING" or whatever.
Does it really mean that we don't have good knowledge in relationship?
It seems people have refused to learn from other people's mistakes, because almost the same kind of incidence happen everyday.
Seeing the same mistakes that have kept leading to people's death, yet many will never like to learn their lessons.
I may not mean to sound different, I would always advise guys never to sponsor a girl in the University with the intention of marrying her, except the guy passed through the University too.
As a guy, if you are an illiterate or you didn't pass through the University; never expect a girl you sponsored in the University to marry you, in fact that should be a kind of fooling yourself.
I may not forget to come to the side of the girls/ladies because their problems sometimes become the worst. It is really bad to keep making empty promises in order to gain favour from a man, where as you know deep in your heart that you are not going to marry such man.
While making your empty promises, always remember that empty promises have lead many into their graves.
Let's be guided and say NO to murder in relationship!
Share this with your siblings and friends so that they will learn a lesson from it!