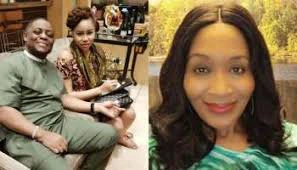 Journalist Kemi Olunloyo has exposed some very dirty details on Precious Chikwendu, the estranged wife of former Minister, Fani-Kayode.
In a lengthy post released on her Twitter page, the controversial journalist made some shocking exposures. She claimed that Prisca Nduka, the lady who claimed to be Precious Chikwendu's sister on the viral Facebook post released in defense of the former Minister's wife, is also riddled with a controversial marriage as her husband left her for Swaziland after their marriage crashed many years ago. She further claimed the lady has a very ugly character as she has at one time wished their mother dead and also goes on an insulting spree on their uncles and aunties.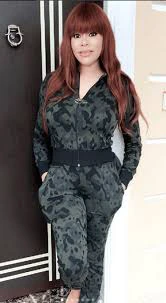 According to the Journalist, she claims that Precious Chikwendu was battling with psychological trauma gotten from her teenage years as her father once pimped her out to an uncle who sexually abused her, and she also worked as a sex worker just to cater for her siblings. She also alleged that Precious Chikwendu was a one time lover with actor IK Ogbonna whom she later left because she claimed he was a homosexual and hence couldn't satisfy her well. She also claimed that Precious Chikwendu was seeing another man when the EFCC held her husband, Fani-kayode in detention, sometime in the past.
Kemi Olunloyo claimed that despite having the knowledge of her traumatic past, Fani-kayode chose to stand by his wife by providing for her every necessary facility to cure her psychological ill health and also making sure that she lacks nothing.
On how she got her information, the controversial journalist claims her information is very reliable as she got them first hand from family friends, and staffs of Precious Chikwendu.
Below are screenshots of the Twitter post;