Election is the period we make our choice as per who we want to lead us.
After voters have casted their votes, the next thing is to patiently wait for election results and possibly pray that the result favour their candidate.
Results of some polling Units and wards from the just concluded Governoship election in Edo State have started surfacing online.
Here are results from some of the polling Units in Edo State.
Here are results from five (5) polling Units.
1. Polling Unit 1 which is Oshiomhole's unit is out. From the result posted online. APC has one thousand, two hundred and one votes (1201) while PDP has nothing.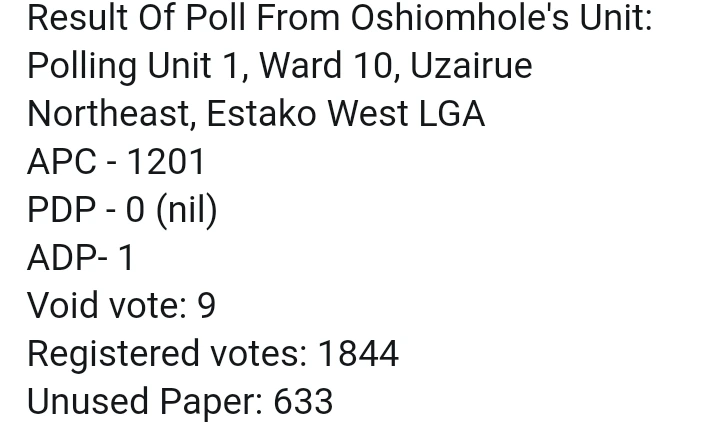 2. Polling Unit 3 in Ward 9 of Egor Local Government Area. PDP is leading with 125 followed by APC with 59 others are ADP:2, ADC:1 while others have no vote as indicated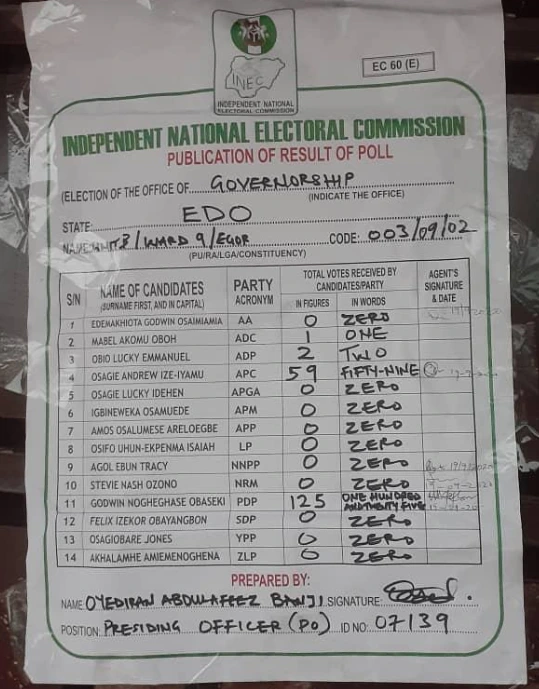 3. Polling Unit 6.
The polling unit6 witnessed some voters based on the result obtained from the unit. People came out as you can see from the screenshot bow.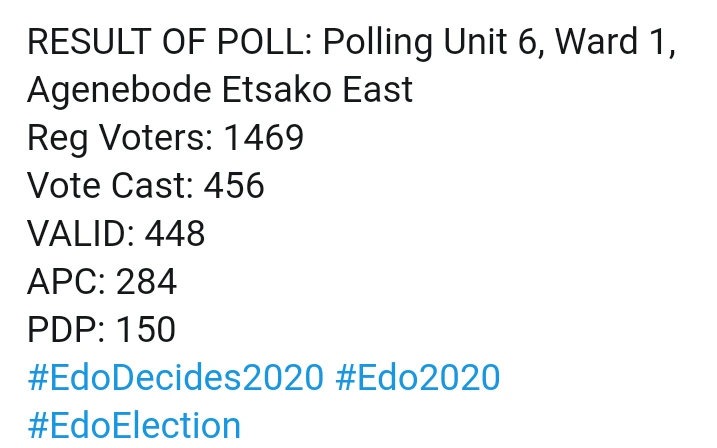 4. Polling Unit 7. APC has 95 votes while PDP has 64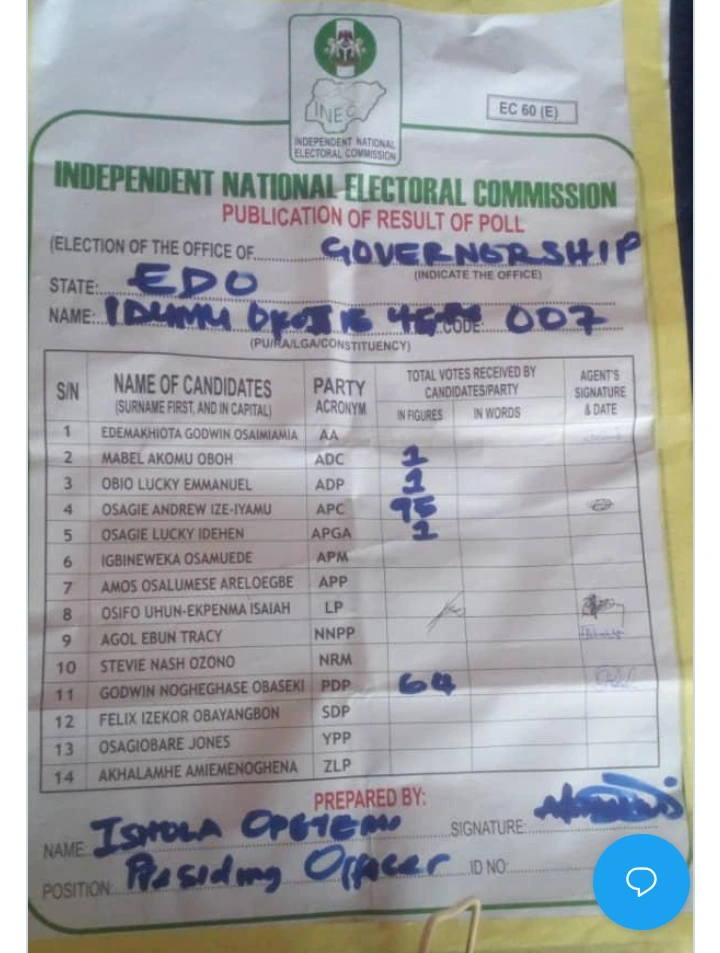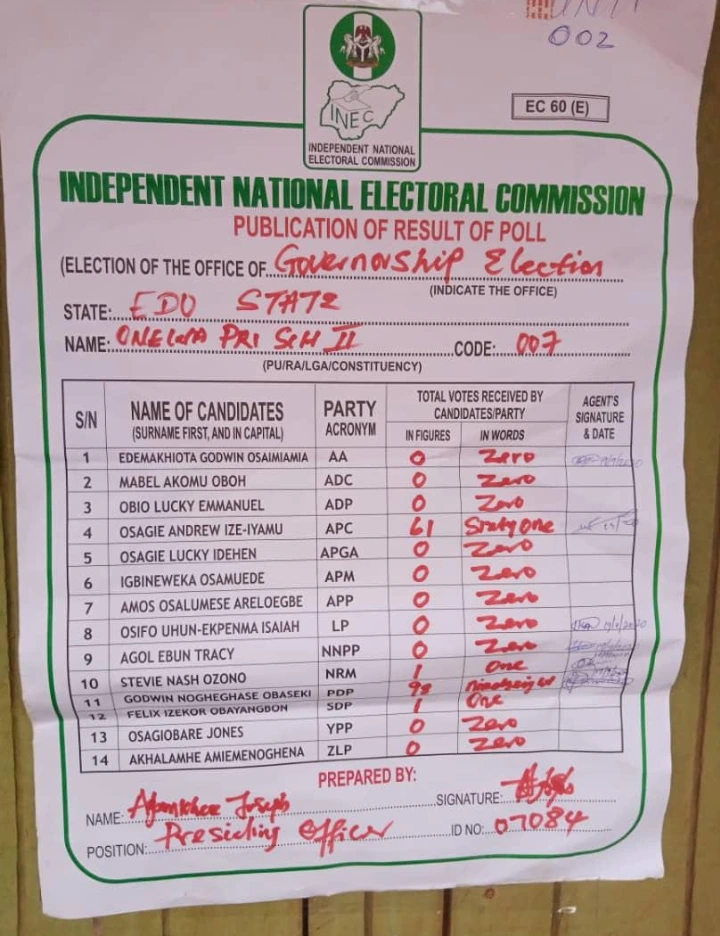 5. From polling unit 8 in Ward 1, PDP is leading with 214 votes while APC has 163. Screenshots below.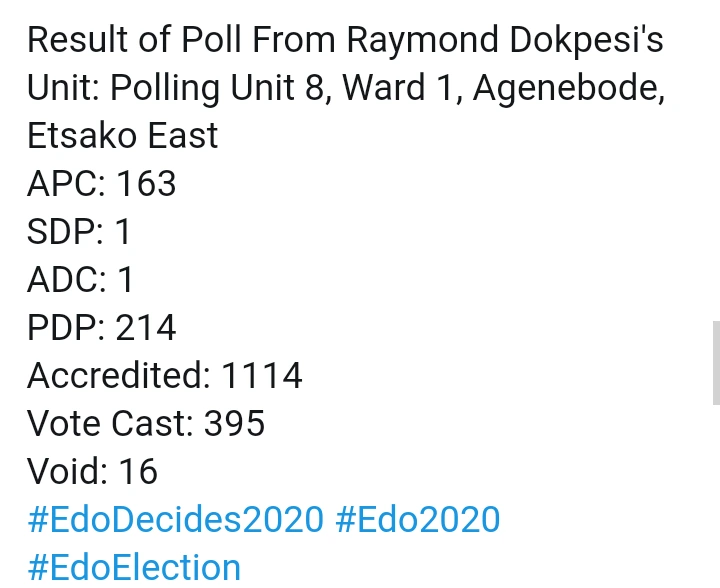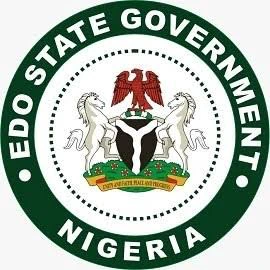 So in summary, based on the results above, PDP has 651 results and APC has 1863.