Yesterday, there was palpable tension in the whole country as regarding the new mandatory financial exercise that was recently announced by the FG.
Account-holders in the country were mandated to go to their different banks to fill out a self-certification form and submit back to the banks.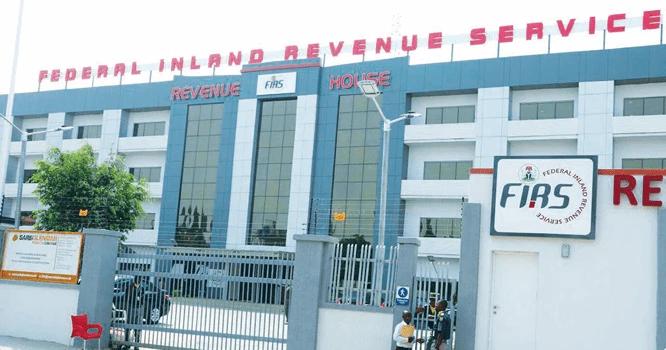 This announcement came amid opinions from people that the BVN which serves as the previous identity marker in banks, was enough for the security agencies and the financial houses to use for anything they wished for, as long as customer identification was concerned.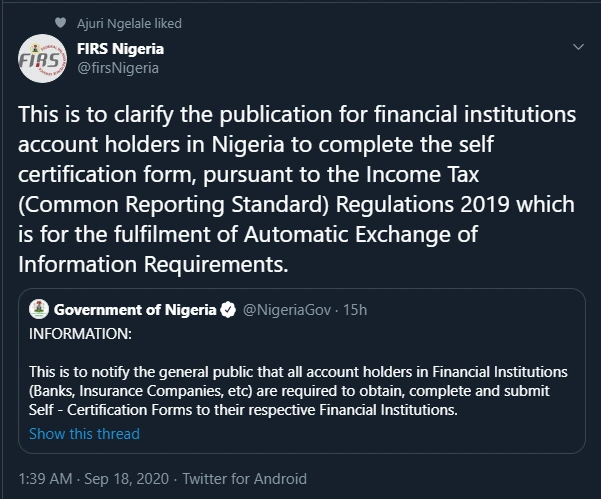 With the rage and the counter statements from reputable Nigerians, the federal inland revenue commission, FIRS, early this morning, came out with a deeper explanation of the exercise.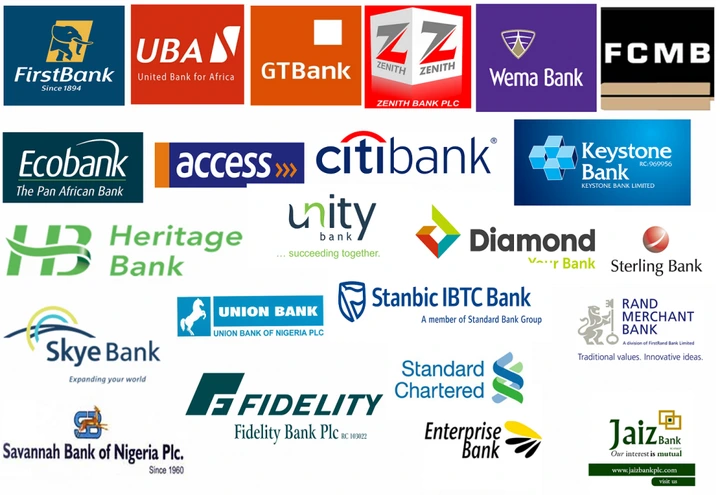 According to the FIRS, in a statement issued via its twitter page, they announced that the exercise was not for all Nigerians but for a particular set of people who they described as "Reportable persons".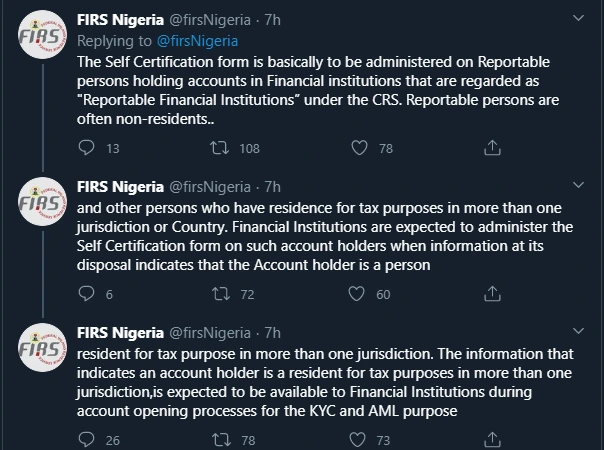 These are people who hold bank accounts in Financial institutions that can be described as "Reportable Financial Institutions" under the Common Reporting Standard (CRS).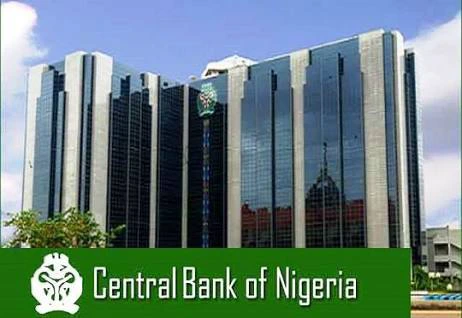 According to FIRS, the set of people described as "Reportable persons", are primarily people who don't permanently reside in Nigeria OR other people who have a residence in more than one jurisdiction or Country just for tax purposes.
The body therefore, called on the financial institutions to present such persons with the self-certification forms once it gets information that such an individual fits into the description.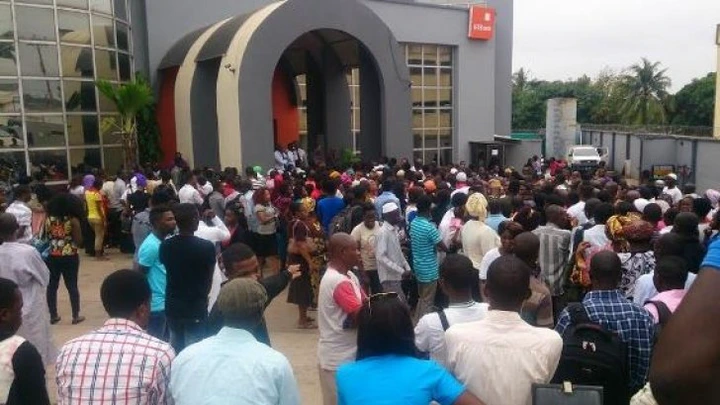 By this new information, account holders will once again, heave a sigh of relief as the previous information had sent a shock down the minds of Nigerians as the thought of joining long unending queries in banks have been every account holder's nightmare even as the COVID-19 pandemic is still being treated.