Following rumours that went rife yesterday on the internet that all is not well in the marriage of Former Minister of Aviation and PDP chieftain, Femi Fani Kayode popularly known as FFK, some Nigerians have taken to the social media page of his wife, Precious Chikwendu, who is also known as SnowWhiteey to show solidarity to the former Miss UN.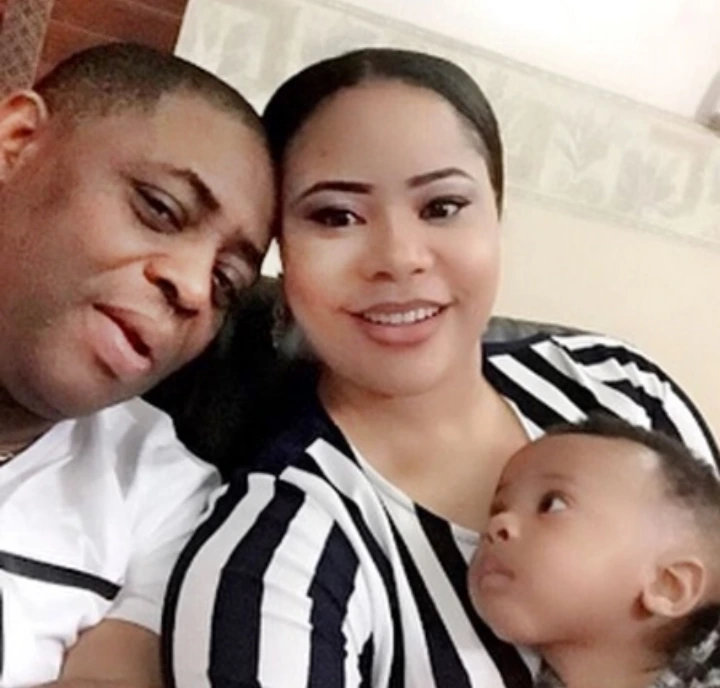 Precious Chikwendu had made a post via her social media page with a caption that indirectly points to the highly flying rumours. According to her: "Tranquility. Peace of mind. Snowhite. Fairytale.
And since she made the post yesterday, Nigerians have been reacting, obviously showing support to the beautiful wife of Femi Fani Kayode.
One Uzo Nwangwa wrote: "may God punish all our enemies @snowhiteey and all the enemies of progress, amen".
"I read something, am hoping it's and praying it isn't true. But if it is please dear SnowWhiteey stay very strong for both yourself and your kids," @anty_beenta wrote.
"You will be fine dear. Chin up," @vinnie_marie wrote her with love and kiss emojis.
"Stay strong. You're stronger than whatever they tryna pull. Not everyone is gullible. Some people see through it and we know," @pampambabyy commented. See more below…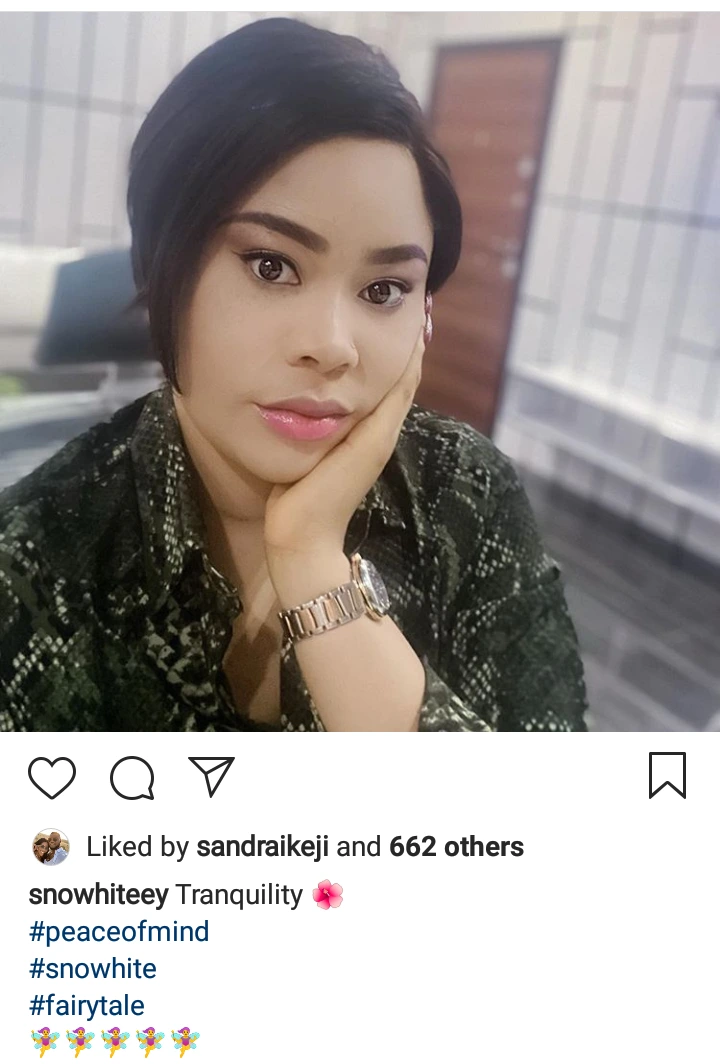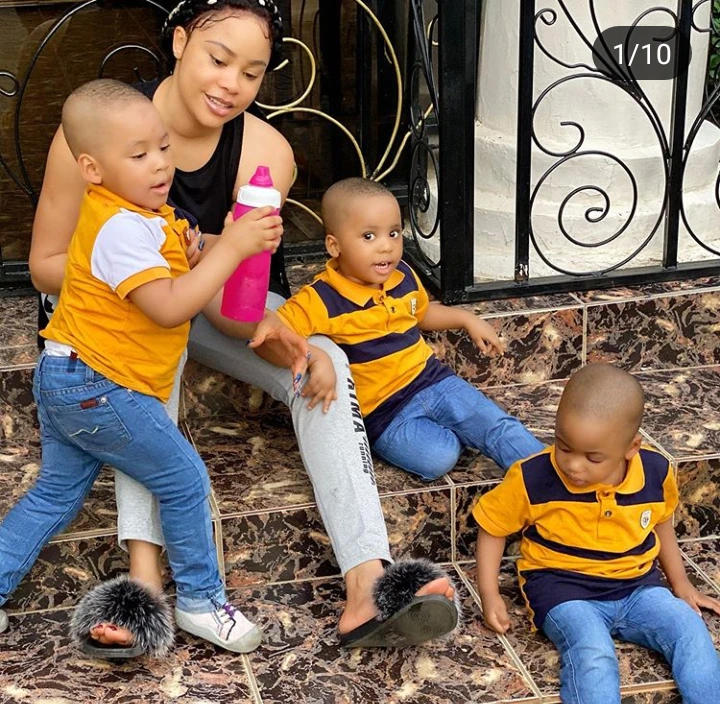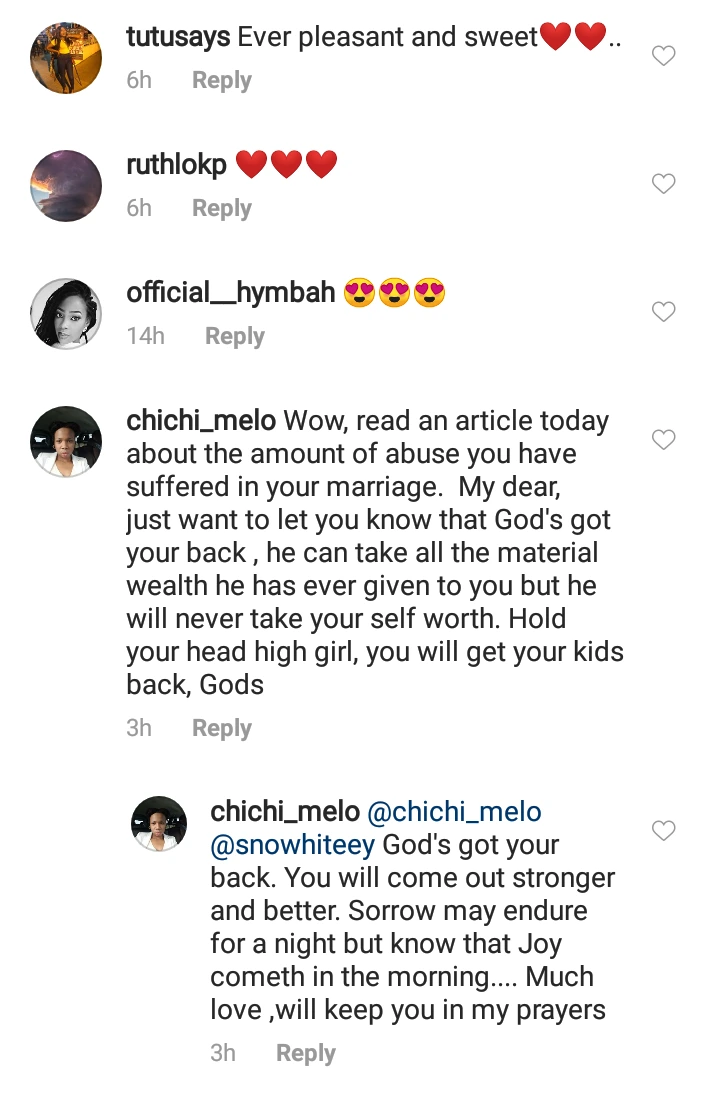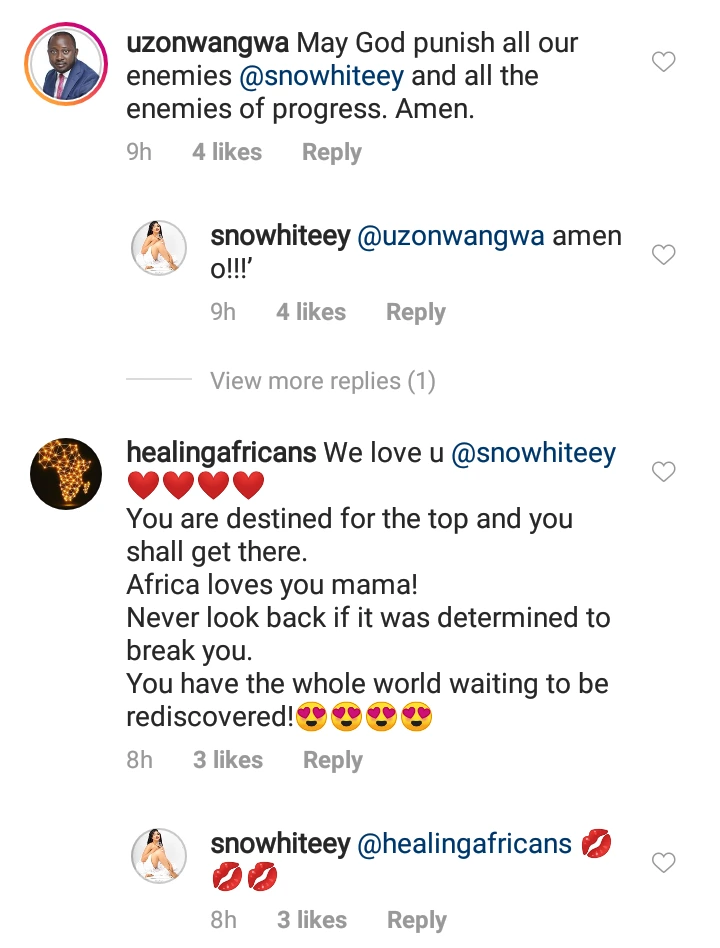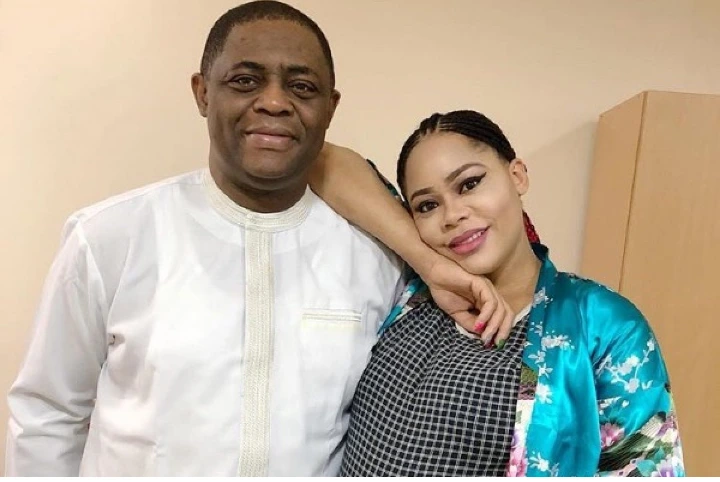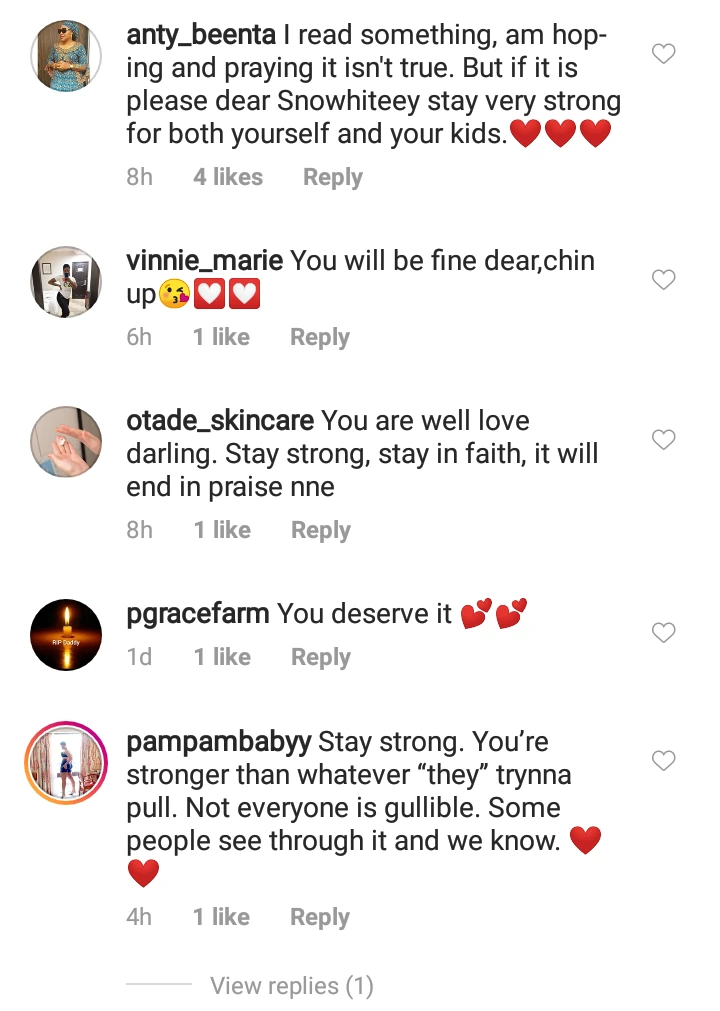 According to the rumours, it claimed that her marriage has packed up following the issues of domestic violence against Precious Chikwendu and other marital issues.
Recall that Femi Fani Kayode and Precious Chikwendu got married in 2014, and their marriage is blessed with four (4) lovely kids.