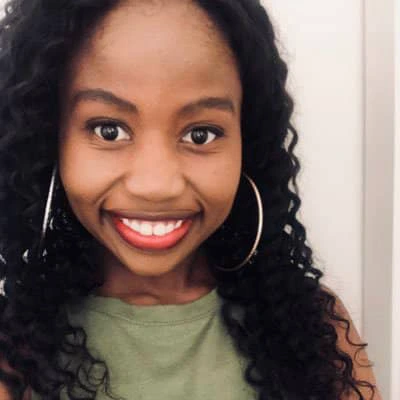 Retired Makoti
.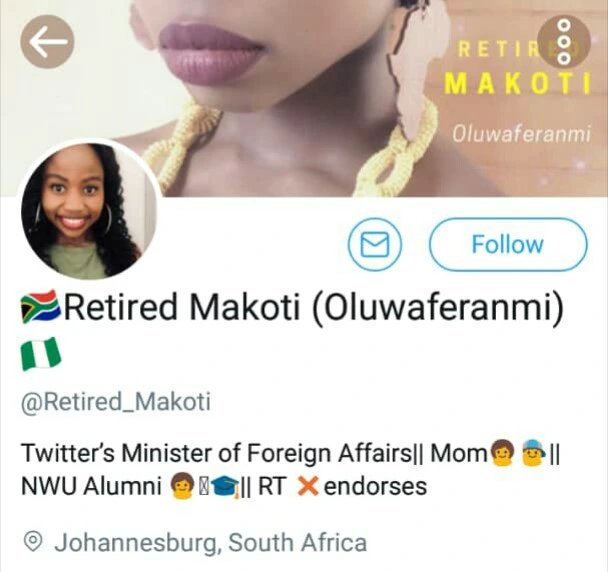 A South African Lady who goes by the name, Retired_Makoti (Oluwaferanmi), and the Twitter handle @Retired_Makoti has taken Twitter, to express her need for help, in view of the difficulties she is currently facing in dating a South African man; after having dated only Nigerian men throughout her dating life this now. She noted that though her current South African lover is treating her perfectly well, still she is finding it hard to transition from having dated Nigerians to dating a South African. This is certainly a very huge appraisal of the Nigerian men who have often be told back home, that they don't know how to treat women.
According to Makoti, "I am in a relationship with a South African man. That is a real transition considering that I have only been dating Nigerian men It's hard man" Funny enough, she is not in a bad with a South African man, but in a very good one as she said; "He loves me me so much, gives me, does everything for me, everything is perfect but I'm struggling to transition….help" One will be curious to find out why should a lady be having problem in her mind over a relationship that is treating her to the best of her desire, as Makoti is experiencing? However, she went on to explain the root of her problem, by recounting an incident that happened when she went out with her South African man.
Makoti recounted that "Last night he took me out to this place. The bouncers were Nigerians. Most of the men were Nigerian. I was close to asking him to pick me later. Instead I asked if we could leave, because I knew, if one Nigerian men shows interest, I was going to slip off". She took such decision because according to her, "i have grown too deeply with Nigerians.️ I have become accustomed to to them, I have become accustomed to their tradition. It is hard to unlearn what Nigeria has taught me, and how Nigeria has taught me to be this diverse woman. Even my Nigerian sisterhood is a deep part of me."
When asked by one Twitter user, why didn't She stick stick to one of the many Nigerian guys she had dated, if they were truly good as she claims, Makoti, explaines that she couldn't stay with any because someone could be perfect, and still not be what she wanted. But that she never had any sad break up with any of her previous Nigerian lover; that they are all still good friends even after the breakups.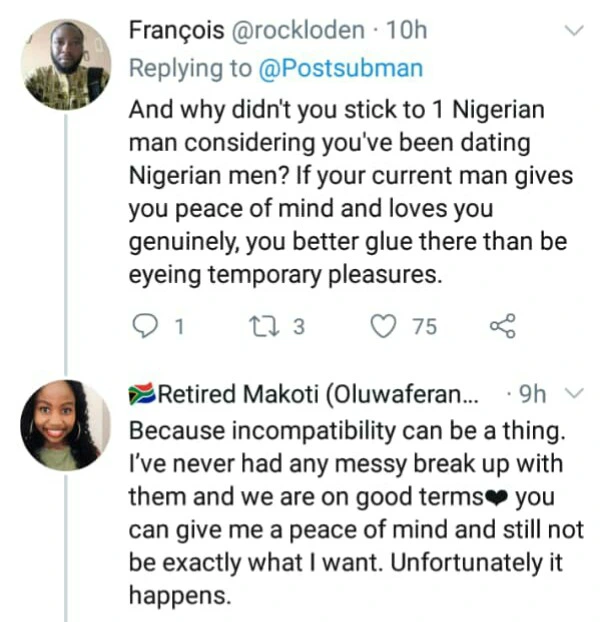 Invariably, there must be something with most Nigerian women who never see the Nigerian men are good and caring enough. To these set of women, Nigerian men are scums, as they often popularly referrenced on the social media. It either, most Nigerians men don't appreciate what they have, or the are struggling with the reality of the inability to practice their fantasy of man and woman are equal.